'The Pioneer Woman': Ree Drummond's Gingerbread Cookies Are Perfect for Christmas
Ree Drummond has an easy recipe for gingerbread cookies that's perfect for Christmas. 'The Pioneer Woman' star said this is one of her favorite cookies and it's so simple to make in advance and decorate later.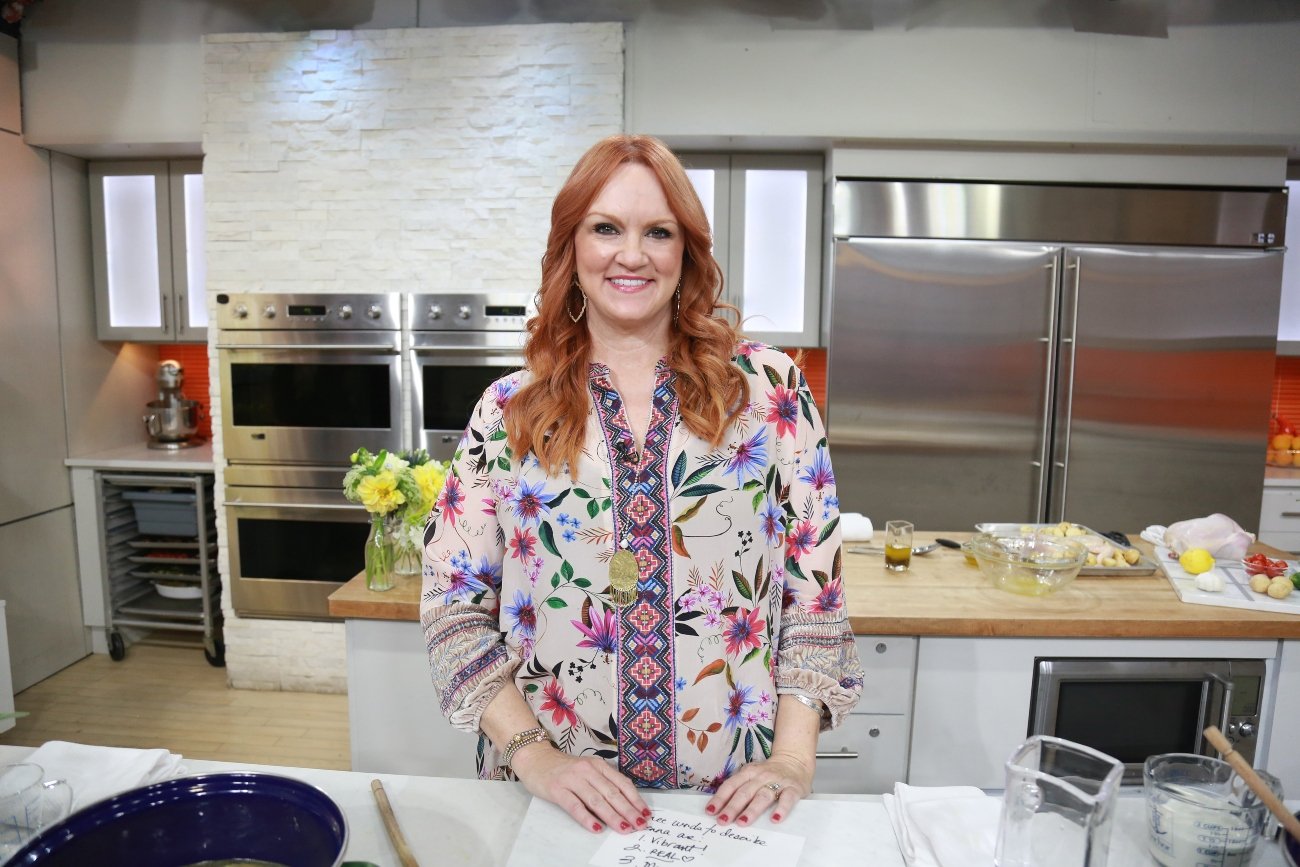 Ree Drummond's gingerbread cookies recipe is a Christmas classic
Drummond wrote about her gingerbread cookies recipe in an October 2021 blog post on The Pioneer Woman website. "This is one of my favorite recipes from my holiday cookbook … And I also made them (albeit in different shapes) on my recent Food Network Christmas special," she wrote.
The Pioneer Woman star continued, "It's just a good, basic, rich, flavorful gingerbread cookie recipe cut into any shape and decorated with gorgeous, bright white royal icing and adorned with all sorts of fun candies, sprinkles, and decorations."
Drummond added, "It just doesn't get more 'Christmas' than this."
'The Pioneer Woman' star's gingerbread cookies are so easy to make
Drummond shared the steps for making her gingerbread cookies. She started by whisking together the dry ingredients — flour, salt, allspice, ground cloves, ground ginger, ground nutmeg, and cinnamon. "If those flavors are wrong … I don't wanna be right," she wrote in her blog post.
She creamed together butter and brown sugar in a mixer until it was fluffy, then added molasses, eggs, maple extract, and the dry ingredients. "And when you're done, you'll be left with this amazing dark brown, beautiful dough," Drummond explained.
The Pioneer Woman star wrapped the dough in plastic wrap and placed it in the refrigerator for at least two hours. Drummond divided the dough in half and had a genius tip for the best results. "Roll out the dough between 2 pieces of plastic wrap for one very important reason," she wrote. "If you just throw flour on the board and roll it out as you would a regular sugar cookie dough, the beautiful gingerbread will be splotched with white and your whole Christmas will be ruined."
She rolled the dough to 1/3 inch thickness and used cookie cutters to make different shapes. "On the show, I used shapes like Oklahoma, cowboy, boot, horse, etc.," Drummond noted.
The Food Network star moved the cookies to a lined baking sheet and baked them in a 350 degree Fahrenheit oven for 12 – 15 minutes. She also provided a tip to "bake them for less time" if you prefer a softer cookie.
The full recipe is available on the Food Network website.
Drummond decorates her gingerbread cookies with an easy royal icing
Drummond made an easy royal icing recipe while the cookies cooled. It's a "bright white, beautiful icing that hardens as it dries, acts as a glue for candies and decorations, and always makes cookies look extra beautiful," she explained.
The Pioneer Woman star mixed powdered sugar with an egg white, "the essential ingredient that gives royal icing its perfect texture," and drizzled in milk until it was the right consistency.
"Royal icing is definitely one of those things you need to play with in order to get the perfect thickness/thinness," Drummond explained in her blog post. "It needs to be thick enough to hold its shape/stay where you put it (especially when you're going to use it for details) but thin enough that it will come out of a piping bag or squirt bottle. So just mess around until it's right!"
She used a fine tip for decorating and added plenty of sparkle and color with candies and sugar. Drummond suggested putting the icing into squirt bottles for kids to cut down on mess. Bags, she said, "can sometimes explode — trust me, I have first-hand experience with this."
You can find the recipe on the Food Network website.