'The Pioneer Woman': Ree Drummond's Glazed Baked Ham Recipe Is an Easy Easter Favorite
Ree Drummond makes a tasty glazed baked ham recipe for her Easter menu that's always a hit. Best of all, it's easy to pull together the four ingredient glaze to create "the gorgeous glazed ham of your dreams."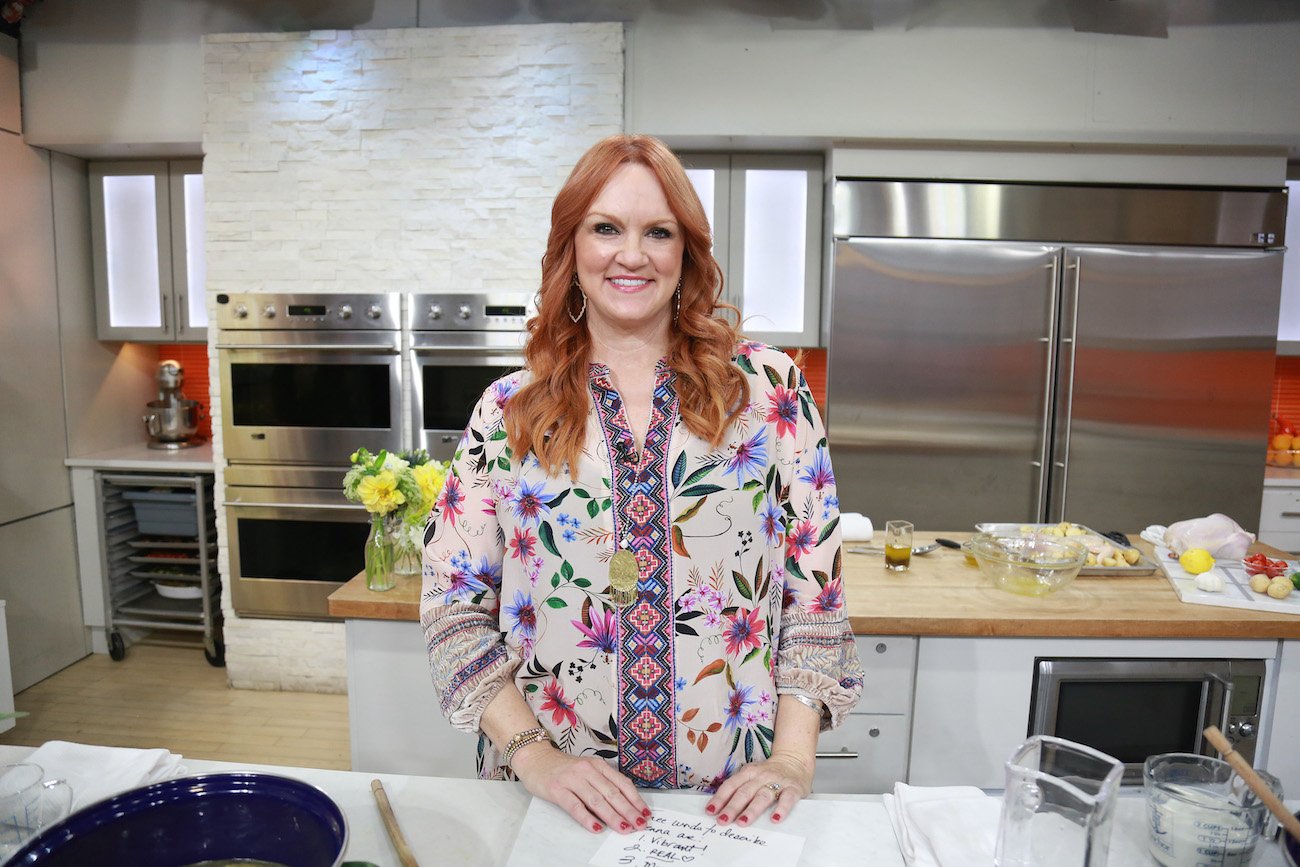 Ree Drummond makes the most delicious glazed Easter ham
Drummond wrote about her ham recipe in an April 2022 post on The Pioneer Woman website, calling it, "The gorgeous glazed ham of your dreams."
"Here's the recipe for my yummy sweet-glazed ham — the same ham recipe I'll be making for Easter brunch. It's totally easy, exceedingly delicious, and results in a purty and glossy Easter ham that'll make your guests say "Oooooooh!" with wide, expectant eyes and, hopefully, hearty appetites because this ham could feed an army (and might result in leftover ham)," she wrote.
How to make Ree Drummond's glazed Easter ham
Drummond demonstrated how to make her glazed ham during an episode of The Pioneer Woman dedicated to a post-church family brunch. "It's a casual get-together but the food's big in scale so the centerpiece is a glorious glazed, baked ham with a fabulous flavorful glaze," she explained.
"I'm having the whole Drummond crew over for Sunday brunch today," Drummond added. "We're all gonna go to church and then head up here afterward."
She started by scoring a diamond pattern into the top of a fully cooked bone-in ham. "It gives it a really nice appearance," Drummond said. "I'm not cutting too deep. And after this bakes for a bit, I'm going to pour a really yummy glaze over the top and it'll settle into the cracks."
The Pioneer Woman star dotted the top with cloves. "It gives it a really pretty appearance when it bakes, gives it a nice flavor," she explained. "It takes a little time but boy, is it worth it."
She made a glaze by combining brown sugar, spicy brown mustard, apple cider vinegar, and a can of Dr. Pepper in a saucepan. Drummond brought the mixture to a boil, reduced the heat, and simmered it for 15 to 20 minutes, then removed it from the heat. "It's so easy and it makes the ham taste so good," she explained. "You've got that great mix of savory and sweet."
Drummond cooked the ham in a 325 degree Fahrenheit oven for 2 to 2 ½ hours. After an hour and a half, she removed the ham from the oven and brushed glaze over it.
'The Pioneer Woman' star provided a tip that makes the ham even better
On her show, Drummond returned the ham to the oven for 15 to 20 minutes after glazing it, then removed it and let the ham rest before slicing it. In her blog post, she recommends pulling the ham from the oven and brushing more glaze on it and repeating the process until the ham is heated through.
"Note: On my Food Network episode last weekend, I only glazed it once because I had been at church and didn't want to add too much more time before we ate," she wrote. "It was still totally delicious, but glazing the ham 2 or 3 (or 4) times really results in more of a masterpiece in terms of gorgeous surface."