'The Pioneer Woman': Ree Drummond's Gnocchi Sheet Pan Supper Is an Easy Dinner to Throw Together
Ree Drummond is no stranger to the simplicity of sheet pan suppers and her gnocchi and roasted vegetable recipe is a delicious dinner option. The Pioneer Woman star stopped by the Today show to demonstrate just how easy it is to throw the ingredients onto a sheet pan and get it into the oven. She adds just a few finishing touches before serving to take the meal to the next level.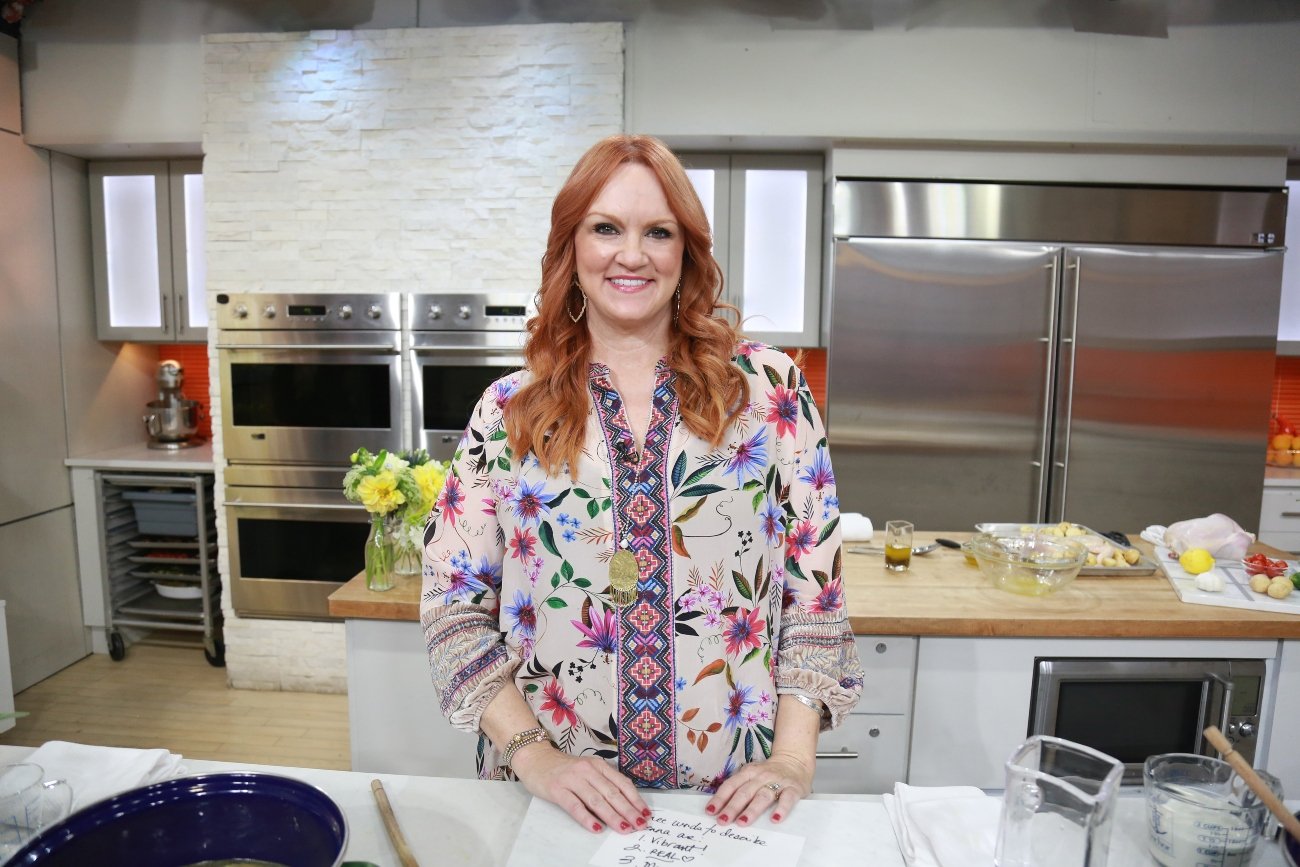 Ree Drummond's sheet pan gnocchi is a simple dinner idea
Drummond provided a note on the sheet pan gnocchi recipe on the Today show website. "Packaged gnocchi are one of my most favorite ingredients during this need-things-to-be-easier season in my life," Drummond wrote. "Does that make me sound old? Good, because I meant for it to!"
She continued, "All self-deprecating old lady references aside, this meatless marvel is both a cinch and a revelation: soft and tender gnocchi pillows roasted on a sheet pan with the best variety of veggies and topped with Parmesan and basil."
Drummond even provided some other ways to serve the dish, including adding peeled raw shrimp to the pan or substituting other vegetables, such as mushrooms, zucchini, and/or green beans.
'The Pioneer Woman' star showed how easy the sheet pan recipe is to make
Drummond made the sheet pan gnocchi recipe during an appearance on Today with Hoda & Jenna on Oct. 18 and the hosts were floored by how quickly the whole thing comes together. "I'm not afraid to use shortcut ingredients. My favorite ingredient is this store-bought gnocchi," she told the hosts, explaining that it's a shelf-stable ingredient.
The Pioneer Woman star placed gnocchi, asparagus, onion, and bell peppers on a sheet pan then poured a mixture of olive oil and pesto over the top. She sprinkled the whole thing with salt and pepper and tossed the ingredients together, then baked the sheet pan meal in a 450 degree Fahrenheit oven for 10 minutes.
Drummond admitted that she's a fan of other store-bought items, such as jarred pesto. "During the pandemic, I kind of burned out on cooking a little bit because there were so many kids around," she shared. She noted how pesto is such a great ingredient for this recipe because it's full of flavor and adding olive oil eliminates the need to grease the pan first.
Drummond added cherry tomatoes and tossed everything together, then baked the sheet pan supper for another 10 minutes. To serve, she added a drizzle of balsamic glaze, shaved parmesan, and torn basil leaves.
Drummond surprised the 'Today' hosts
When Drummond put everything in the pan, host Hoda Kotb seemed surprised by the easy sheet pan meal. "Is this a joke, what you just did? You just dumped everything on the sheet pan?" she marveled.
Jenna Bush Hager was confused as well, as she assumed the gnocchi had to be boiled first. "Oh no, no, no, because we're going to roast it," Drummond explained.
"It's such an easy meal and I would totally just eat this," The Pioneer Woman star told the show's hosts.
The full recipe is available on the Food Network website.