'The Pioneer Woman' Ree Drummond's Go-To Thanksgiving Dish
The Pioneer Woman star Ree Drummond is a big fan of the holidays. One of the Food Network cook's favorite times of the year is Thanksgiving. This is what she says is her go-to Thanksgiving dish.
'The Pioneer Woman' Ree Drummond is a fan of Thanksgiving sides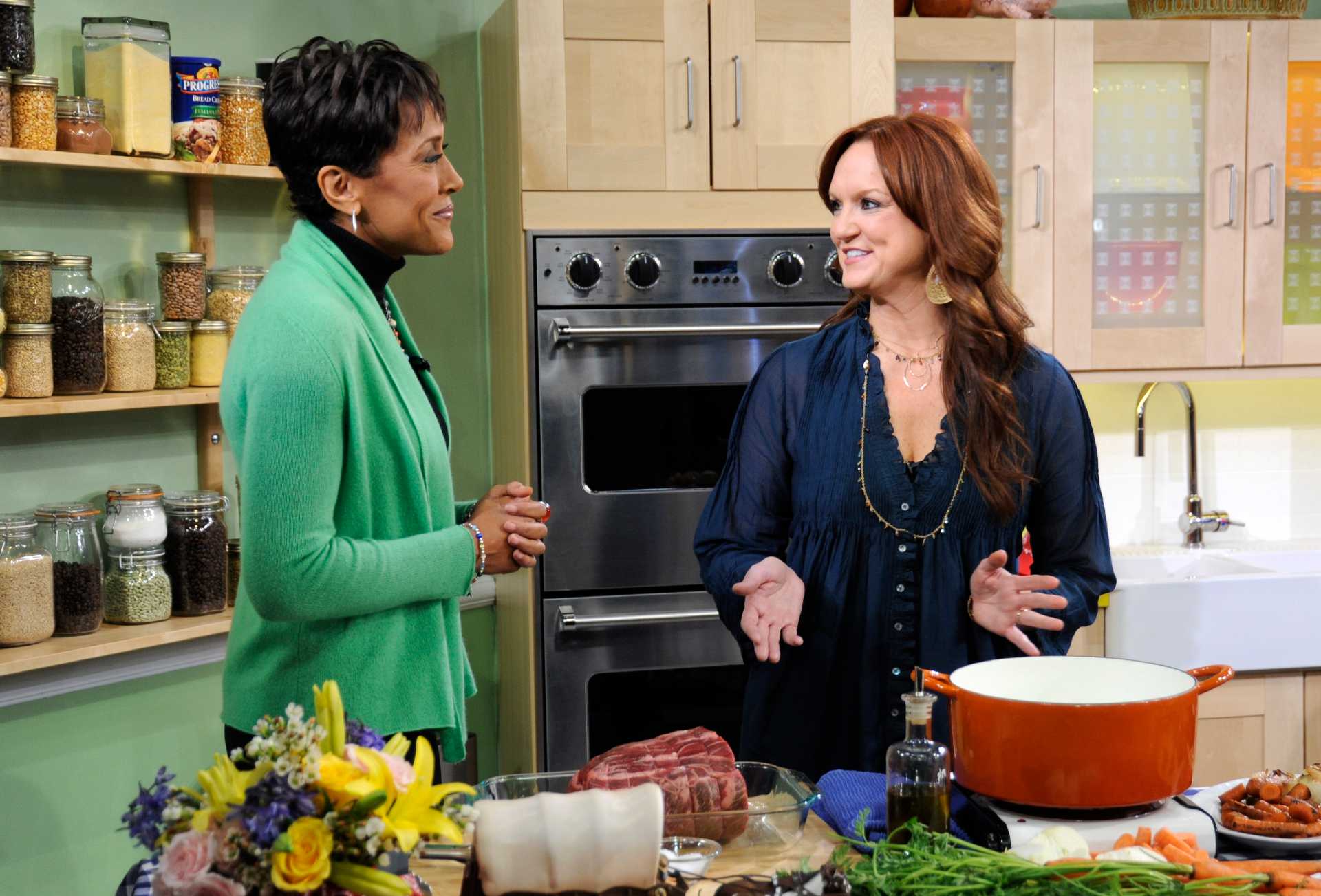 On The Pioneer Woman blog, Drummond reveals she likes Thanksgiving sides better than the actual meal. She says she even forgets to put the turkey on her plate sometimes. The Accidental Country Girl went as far as joking that Thanksgiving sides should run for president.
One of Drummond's favorite sides is mashed potatoes. She likes to boil the potatoes the day before Thanksgiving, refrigerate them, and then cook them the next day. "A Thanksgiving day without having to peel potatoes is a blessed Thanksgiving day indeed," wrote Drummond.
Drummond also likes butternut squash puree, turnip gratin, acorn squash wedges, green bean casserole, whiskey glazed carrots, and sweet potatoes. No-knead dinner rolls are another favorite. "So good. So easy. So full of wonderful carbs!" exclaimed Drummond.
Ree Drummond's go-to Thanksgiving dish
In the winter issue of The Pioneer Woman Magazine, a reader asks Drummond what her go-to Thanksgiving dish is. Drummond says stuffing tops her list every year. However, her family members each have preferences when it comes to how they like it to be prepared.
"[I like] stuffing, which is actually both stuffing and dressing in our house," wrote Drummond. "My father-in-law and I are the only ones who like it cooked in the bird; everyone else likes it baked in a pan. I love stuffing because you can change it up with ingredients like dried fruit or roasted veggies. I usually make a traditional stuffing and then a separate batch that's a little bit different."
The secret to making Thanksgiving turkey
You might be intimidated when it comes to making Thanksgiving turkey, but Drummond says it's not that hard. In her cookbook, The Pioneer Woman: A Year of Holidays, she says all it takes is some planning.
"First, you have to get the turkey on the brine the day before the big feast," wrote Drummond. "Done. Second, you have to make yourself get up early enough on Thanksgiving morning to get the bird in the oven for a noontime feast. I've had many a year when I've pushed the snooze button a few too many times and we've had to eat an hour or two late. Third, don't be like me."
Ree Drummond says the holidays make her want to cook
Drummond loves to cook, but the holidays make her want to prepare a meal even more.
"Whenever a holiday approaches, memories rush to the surface, plans take shape, anticipation builds," wrote Drummond. "And I don't care if it's a Hallmark holiday or one steeped in the traditions of the church—if a holiday is on the horizon, it makes me want to sing, dance, jump for joy and hug everyone I see. And one more thing: It makes me want to cook!"
Follow Sheiresa Ngo on Twitter.