'The Pioneer Woman': Ree Drummond's Green Goddess Chicken Salad Is a Healthy Meal Idea
Ree Drummond gives classic chicken salad a very green makeover with a recipe that combines a variety of flavorful ingredients with a unique dressing. Find out how to make The Pioneer Woman star's green goddess chicken salad. Best of all, it only takes 16 minutes to pull together with one of her easy shortcuts.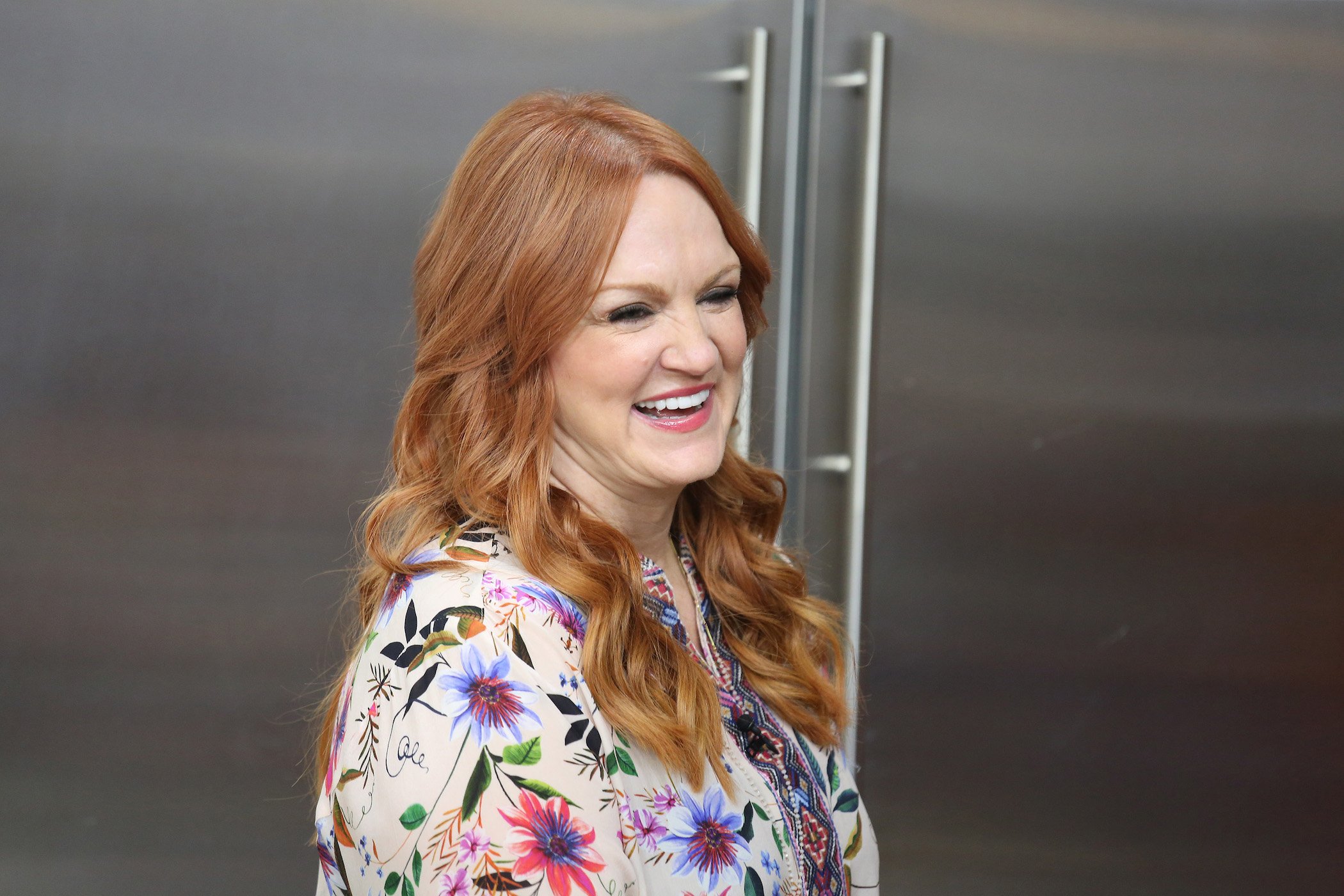 Ree Drummond gives chicken salad an easy upgrade
Drummond made the green godess chicken salad recipe during a The Pioneer Woman episode dedicated to 16-minute chicken dinners. "We're all about quick meals these days but they have to be delicious," she said at the top of the show.
"It's just all the goodness of chicken salad with a green goddess dressing," she explained about her twist on a classic dish.
The salad comes together quickly since Drummond uses an easy shortcut — rotisserie chicken. She combines cut up chicken pieces with grapes, cucumbers, green onions, and walnuts.
"I am never ever content just having chicken salad where it's chicken and a dressing and you slap it on a piece of bread," she explained. "I want to have chunks and crunch and fruit and different things going on. This is such a yummy combination."
'The Pioneer Woman' star makes a healthy green goddess dressing
To make the green goddess dressing, she added parsley, spinach, basil, milk, lemon zest, garlic, salt, pepper, Greek yogurt, and mayonnaise to a blender. "It's nice to use both [yogurt and mayonnaise] because then it's not too like eggy mayonnaise-y but it's also got great flavor," Drummond said. She blended the ingredients until they were thoroughly combined then poured the dressing on the chicken salad ingredients.
The Pioneer Woman star pointed out how the dressing is a bit thin, but assured, "the longer it sits, the more it kind of thickens up." She stirred everything together and served the chicken salad on a bed of lettuce. It can also be served on a roll or croissant, she said.
"It looks really healthy too, doesn't it? Never seen a greener salad in my life and it only took 16 minutes," she added. "Except for the time it took me to drive to the supermarket and get the rotisserie chicken, but we won't talk about that right now."
The full recipe is available on the Food Network website.
Ree Drummond gives chicken salad a cobb salad twist
Drummond has another unique chicken salad recipe she called the "perfect lunch" in a March 2021 Pioneer Woman blog post. "I love cobb salad because there are so many different ingredients," Drummond noted. "Everywhere you turn there's something delicious going on."
She added the flavors of the classic salad in her cobb chicken salad. Drummed sliced chicken breasts and grilled them, then diced them into bite-sized chunks. She also chopped hard-boiled eggs into pieces and cut cooked bacon, grape tomatoes, and avocado.
The Pioneer Woman star made an easy dressing by combining mayonnaise, sour cream, buttermilk, Worcestershire sauce, chives, blue cheese crumbles, salt, and pepper. Drummond chilled the dressing for two hours then added it to the chicken salad ingredients and stirred everything together.
You can find the full recipe on the Food Network website.