'The Pioneer Woman': Ree Drummond's Grilled Chicken and Pineapple Quesadillas Recipe Is Inspired by a Restaurant Menu Item
Ree Drummond makes quesadillas loaded with grilled chicken and pineapples and the recipe is inspired by a visit to a chain restaurant. The Pioneer Woman star didn't even eat the menu item but knew she had to recreate the Hard Rock Cafe recipe, nonetheless.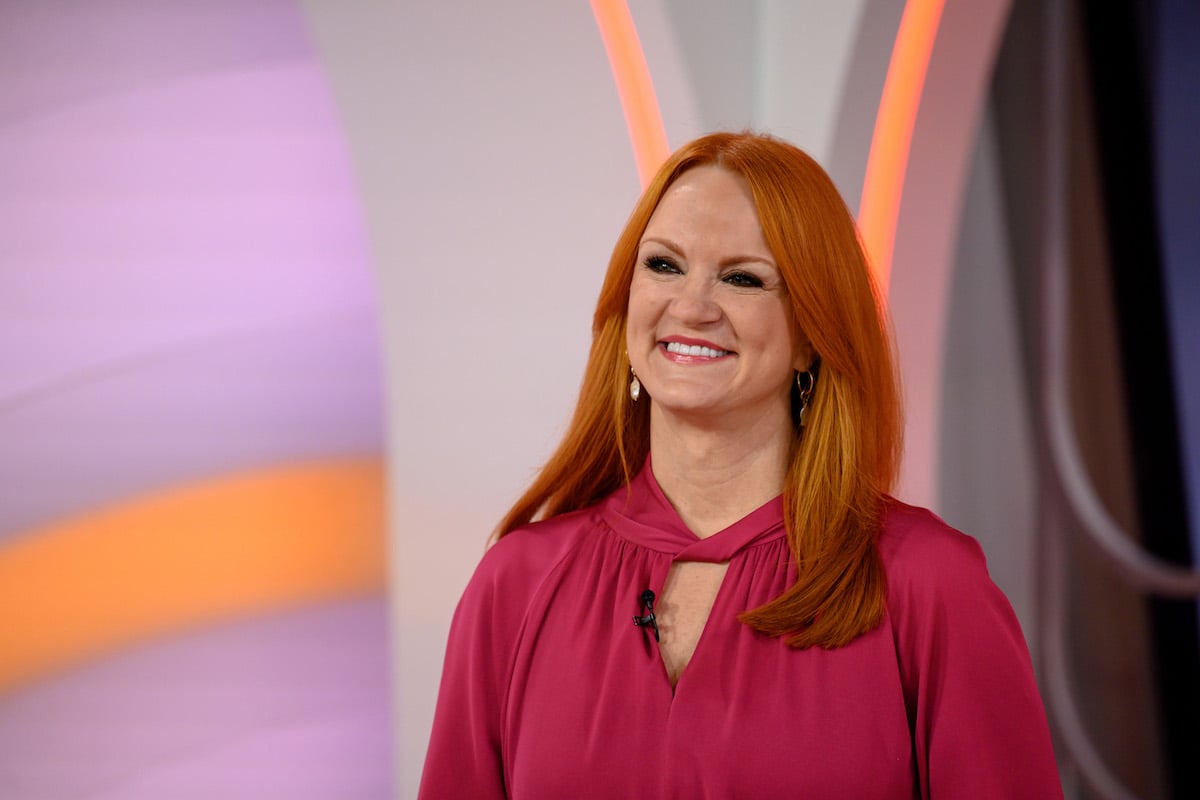 Ree Drummond's quesadillas recipe was inspired by the Hard Rock Cafe restaurant
Drummond provided a snapshot of her inspiration in the recipe's introduction in a 2010 post on The Pioneer Woman website. "A delicious take on a Hard Rock recipe I saw but never ordered, and have been dreaming about ever since," she shared.
She explained how she got the idea for the recipe after a trip to Florida.
"We returned from Orlando around noon Sunday, and after a quick stop at the grocery store and the long, desolate drive down our long, desolate gravel road, I headed straight … for my kitchen. I'd been gone for exactly two weeks," she wrote. "As God is my witness, I'm never leaving my house again! Until next week."
Drummond continued, "We ate in restaurants (obviously) the entire time we were in Florida, and at Hard Rock Cafe twice. I ordered things suggested to me by the waitresses both times I was there (It's a hobby I have. 'Just bring me something yummy,' I say. Weird.) but wound up regretting not ever ordering a quesadilla they had on the menu — one containing grilled chicken, cheese, and (are you ready?) grilled pineapple."
She added, "I love grilled pineapple. But it had never occurred to me to stick some inside a quesadilla. Sometimes it takes me a while. So within an hour of returning home Sunday, I'd whipped one up. I had to get it out of my mind and move on with my life."
How to make Ree Drummond's grilled chicken and pineapple quesadillas recipe
Drummond started by prepping the fruit for her quesadillas recipe. She cut off the top and bottom of the pineapple, sliced it down the middle, and cut it into wedges, then removed the core from each wedge. She cut off the skin and put a skewer through each lengthwise piece.
Then she cooked the fruit on a grill pan set over medium-high heat, turning to get grill marks on each side. After removing the pineapple, she sliced it thinly and set it aside.
"Grilled pineapple is … AWESOME," she wrote. "You can just dice it up at this point and turn it into a salsa if you'd like. Yum!"
Drummond placed chicken breasts in a zip-top bag and pounded them flat with a mallet, then sprinkled the meat with salt, pepper, and cumin. She placed the chicken on the grill, brushed barbecue sauce on it, and cooked it until done. Then she sliced the chicken into thin strips.
'The Pioneer Woman' star assembled the quesadillas
Drummond heated the tortillas in a skillet with butter and grated Monterey jack cheese and sliced jalapenos for the filling.
She assembled the quesadillas by topping one tortilla with grated cheese, chicken, pineapple, and jalapenos, and added a drizzle of barbecue sauce. The Food Network host placed it on the grill and topped it with another tortilla, grilling the quesadilla until it was golden and the cheese melted.
Drummond cut the quesadillas into wedges and served them with sour cream, pico de gallo, and cilantro.
RELATED: 'The Pioneer Woman': Ree Drummond's Easy No-Bake S'mores Dessert Is a Perfect Summer Treat