'The Pioneer Woman': Ree Drummond's Grilled Pork Tenderloin Is a Perfect Low Carb Dinner
Ree Drummond makes an easy grilled pork tenderloin recipe that can feed a family or provide plenty of leftovers. The Pioneer Woman star makes a flavorful marinade that becomes a thick sauce to top the meat and vegetables.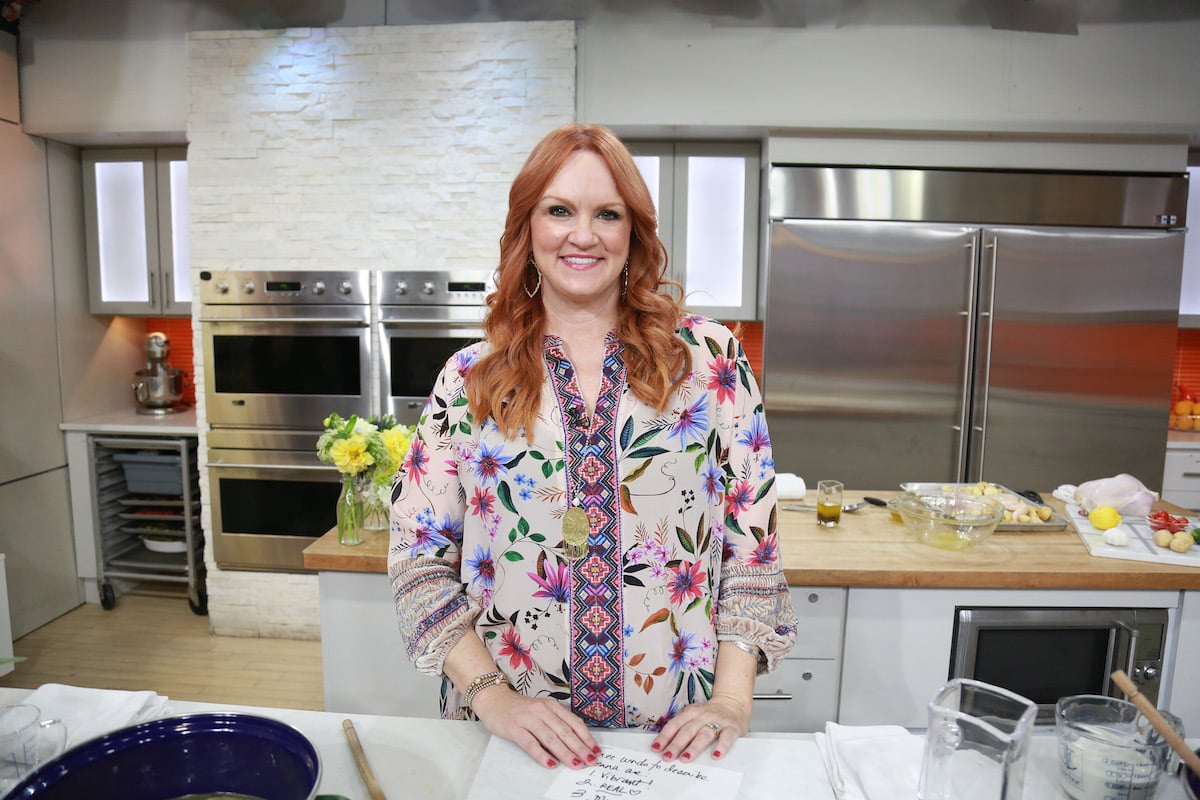 Ree Drummond's grilled pork tenderloin recipe has an Asian-inspired marinade
Drummond demonstrated how to make her delicious grilled Asian pork tenderloin recipe during an episode of The Pioneer Woman focused on indoor grilling. "I'm cooking up marinated pork tenderloin for an amazing low-carb dinner," she explained, calling her "fantastic Asian marinated pork tenderloin with baby bok choy … luscious."
The Food Network host explained, "I'm going to whip up a grilled Asian pork tenderloin with a delicious marinade" as she got to work. Drummond combined soy sauce, rice wine vinegar, mirin, brown sugar, minced garlic, sliced fresh ginger, sliced scallions, and toasted sesame oil in a bowl. "This is a really potent flavor so you don't want to add too much," she said of the sesame oil.
"This marinade works whether you're marinating pork, chicken, or beef. It is extremely tasty," Drummond noted. She poured it over two pork tenderloins in a baking dish, flipped the meat, then covered the dish with plastic wrap, and marinated the meat in the refrigerator for 2 hours.
She put the tenderloin on a hot grill pan and cooked it for 5 minutes on the first side. "You can also do this outside but I didn't want to take the time to fire up the grill," Drummond shared. "So much easier to just fire up the grill pan."
'The Pioneer Woman' star made a delicious sauce
Drummond poured the remaining marinade into a saucepan to make a flavorful sauce. "Since it's been with the raw pork, I need to really cook it so it's safe," she explained. "So I'm going to turn on the heat and I want to bring this to a boil."
Drummond stirred the sauce, noting, "I'm pretty much going to cook this to smithereens."
To make the baby bok choy she serves alongside the pork, Drummond heated olive oil in a skillet and added garlic and sliced ginger and let them cook a few seconds before adding baby bok choy. "This is a really great veggie and I don't buy it very often," she shared. "It reminds me of those Chinese food dishes I used to order LA when I lived there."
She added water to the pan, sprinkled on salt, and placed the lid on top of the pan to steam the vegetable.
Drummond finished the tenderloins and assembled everything on a platter
Drummond flipped the pork tenderloins and allowed them to cook for another 10 minutes.
When the pork finished cooking, she allowed it to rest briefly, sliced it, and placed it on a platter with the bok choy. Then Drummond poured the sauce over everything.
"Pork tenderloin is one of those things that really absorbs the flavors of whatever you marinated in," she said. "It is so tasty."
The full recipe is available on the Food Network website.
RELATED: 'The Pioneer Woman': Ree Drummond Calls Her Husband Ladd's Grilled Tenderloin Recipe 'Legendary'