'The Pioneer Woman' Ree Drummond's Hamburger Potato Skins Recipe
Ree Drummond makes a delicious Super Bowl Sunday meal for game day. Here's how to make her recipe for your next party.
The Pioneer Woman has you covered if you're looking for quick and easy Super Bowl Sunday recipes. Ree Drummond shows home cooks how to make a Super Bowl party favorite, potato skins. She puts a delicious twist on it by preparing hamburger potato skins. Here's how to make this recipe for your next gathering.
Ree Drummond's hamburger potato skins recipe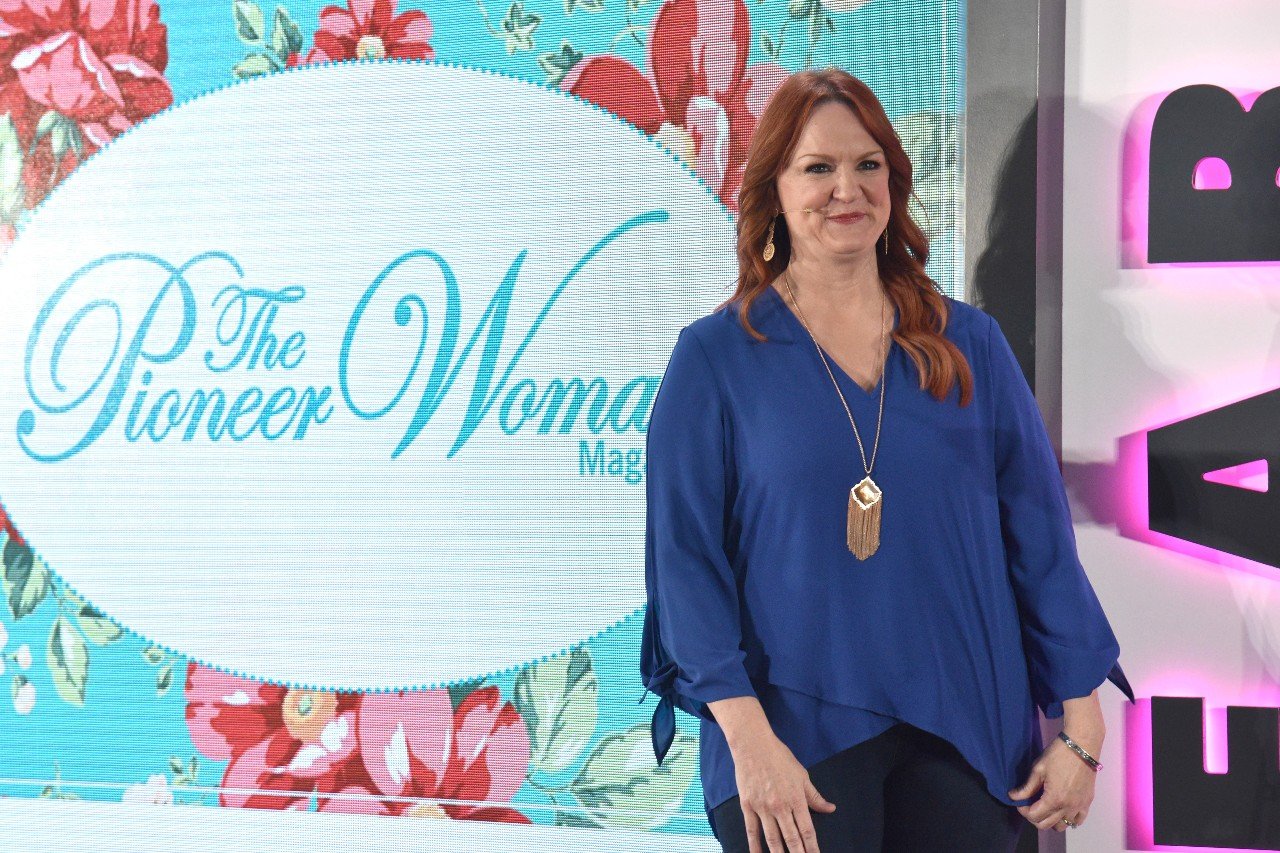 On The Pioneer Woman show, Drummond says making hamburger potato skins is like "mixing up two stars" and "taking snacks to a whole different league." Hamburger meat and potatoes are in the leading roles for this delicious game-day recipe.
Drummond starts by rubbing potatoes with oil and baking them until they're tender. Once they cool off, she scoops out the potatoes, leaving a little bit of a rim so that they have some structure. She then takes vegetable oil and brushes the insides of the potatoes. Next, Drummond sprinkles salt and pepper inside. She turns over the potatoes and brushes the skin with vegetable oil.
"You definitely want that skin on there," says Drummond. "Because they are called potato skins and it would be strange if there were no potato skins involved."
She bakes the potato skins face down for 10 minutes at 400 degrees. She says this will get the potatoes "nice and crispy and ready for filling." Drummond says you can use the leftover potatoes and make potato salad or mashed potatoes. They shouldn't be part of the potato skins, so you can make a separate meal out of the leftover potatoes and save them for another dish.
Preparing the hamburger mixture
While the potato skins are baking, Drummond prepares the hamburger mixture. She adds garlic, salt, and pepper to ground meat and cooks it for about 10 minutes. Drummond says she wants the meat to be flavorful, so she adds seasoned salt, Worcestershire sauce, one tablespoon of ketchup, and one teaspoon of mustard. She says this will make the meat mixture "saucy and tangy and flavorful." You can find the complete ingredients list and directions here.
Ree Drummond says potato skins were popular at chain restaurants in the 1980s
Drummond describes hamburger potato skins as "the quintessential appetizer from the 1980s." During her show, Drummond takes a moment to reminisce about the days when she used to hang out with her friends at the mall.
"Potato skins are just one of those foods that used to pop up in chain restaurants in the 1980s, says Drummond on The Pioneer Woman. "And my friends and I would go to the mall to meet cute guys. Those were the days, I'm telling you. I had no responsibilities back then. I also had no brain in my head, so I'd rather be where I am now," she jokes.
Now, Drummond is with her husband, Ladd. She's thankful to be married to her Marlboro Man. The couple has been married since 1996 and have four children together (Alex, Paige, Todd, and Bryce). Drummond also has a foster son named Jamar.
RELATED: 'The Pioneer Woman' Ree Drummond's Skirt Steak and Sweet Potato Fries Recipe Is Truly Delicious
Follow Sheiresa Ngo on Twitter.