'The Pioneer Woman' Ree Drummond's Husband Revealed What He Doesn't Like About Living on the Ranch
The Pioneer Woman star Ree Drummond and her husband Ladd Drummond seem to have built a great life for themselves on the Drummond ranch. Ree sometimes posts Instagram photos of Ladd during his workday, as well as pictures of their children and the family pets. Although life on the ranch has its benefits, there are some things Ladd said he doesn't care for. Here's what Ladd Drummond once said was his least favorite things when it comes to ranch life.
Ladd Drummond's favorite thing about working on the ranch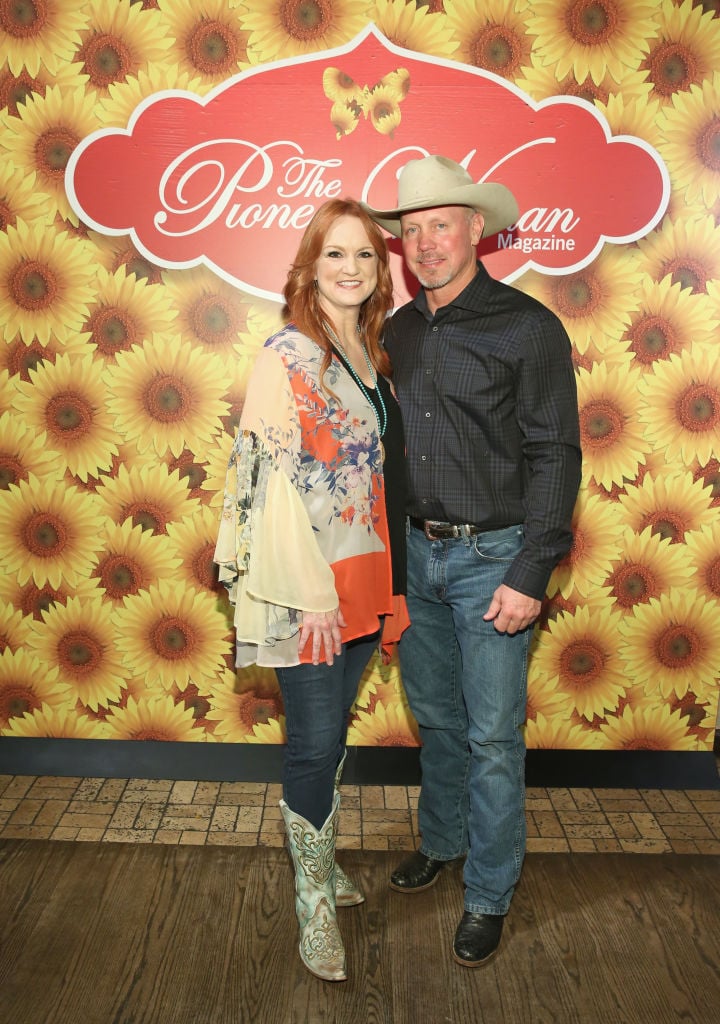 The host of NCBA's Cattlemen to Cattlemen asked Ladd how he felt about having the entire family on the ranch and being able to see his kids and work with Ree each day. He had the sweetest response. Ladd responded by saying that being with family is what he enjoys most about working on the ranch:
We truly are blessed. Getting to work with the kids and having Ree around and we're all on the ranch together. It's truly just a blessing. That's what really makes it the most fun about everything, is being able to work with everyone. I work with my brother, my dad. Like a lot of ranching operations, we have a lot of family involved, and that's probably really the best part about it.
Ladd Drummond's least favorite thing about living on the ranch
Back in 2015, Ree decided to have some fun and interview her husband for her website, The Pioneer Woman. One question she asked him was about his least favorite thing when it came to life on the ranch. Ladd said his least favorite thing is slow internet. Another thing he doesn't like is how long it takes to travel to a nice restaurant. "If you want to go have a nice dinner out somewhere, it's just a long ways away. But in the grand scheme of things, that's not a big issue for us since we both like staying home," said Ladd in his interview with Ree.
Ree Drummond loves interviewing Ladd
It isn't unusual for Ree to post an interview with Ladd. In a 2016 blog post, she told her readers she loves traveling with her husband and taking time to ask him questions. "Marlboro Man and I have always enjoyed being in the car together, whether we're taking a long road trip or just driving to the city to see a movie. Through the years of my blog, I have periodically interviewed my beloved during these car trips and shared the questions-and-answers in posts," she wrote. Ree said her readers should feel sorry for Ladd because he has to "put up" with her. "You also might find that you feel extreme pity for my husband, who has to put up with me. Don't worry—sometimes I feel sorry for him, too. Ha," joked Ree.
Read more: This Is the Meal 'The Pioneer Woman' star Ree Drummond Makes for Ladd Every Father's Day
Check out Showbiz Cheat Sheet on Facebook!