'The Pioneer Woman': Ree Drummond and Husband Ladd Bring Fans on Their Vacation With Updates From the Trip
Ree Drummond is on a romantic vacation with her husband Ladd and she's taking her fans along on the trip. The Pioneer Woman star took to her blog and social media to share some of the highlights from the vacation, which they were supposed to take earlier this year but canceled when Ladd got injured in an accident.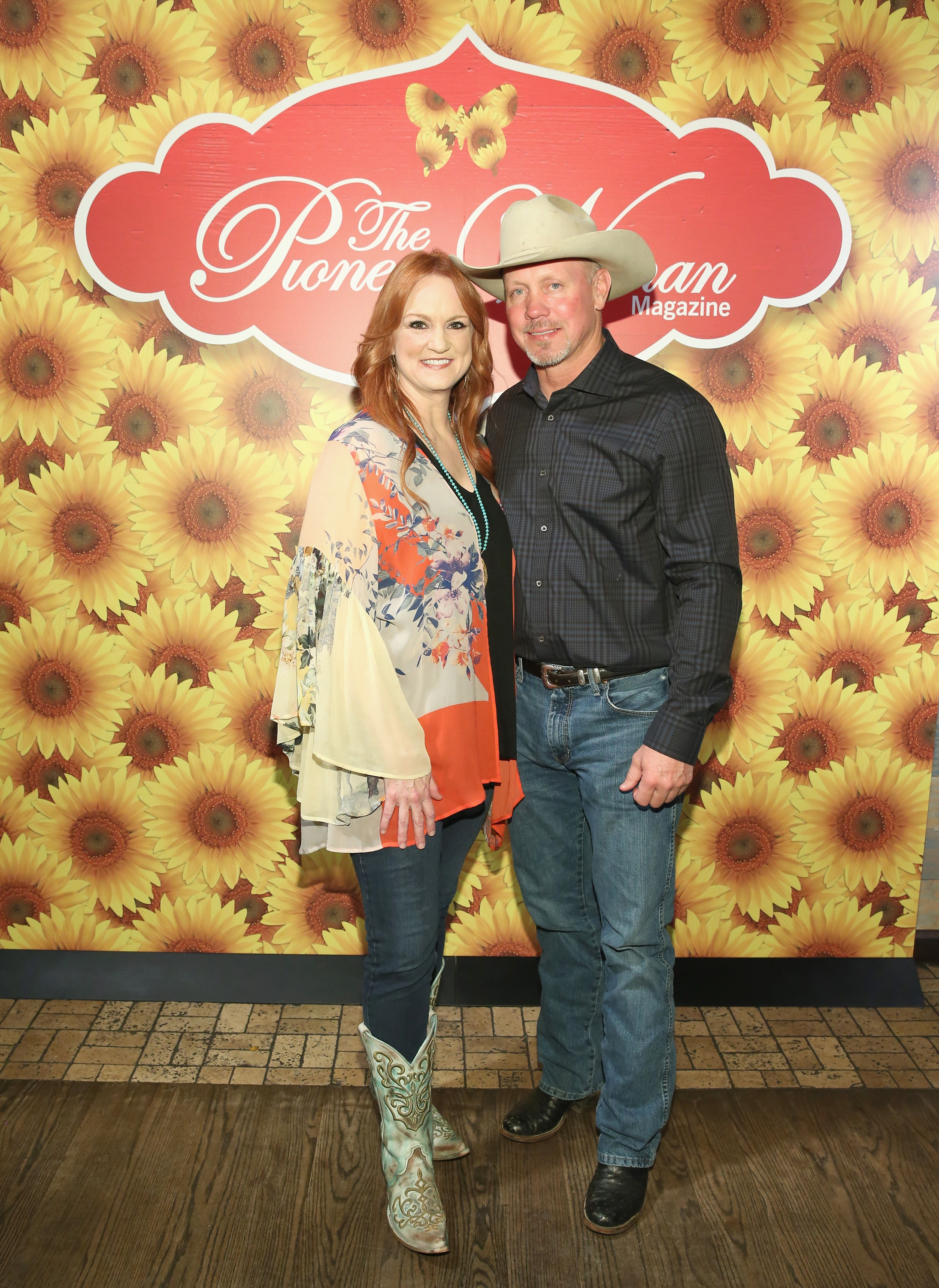 Ree and Ladd Drummond were supposed to vacation in March
Ree took to Instagram and her Pioneer Woman blog to give fans a peek at her vacation with Ladd that was supposed to happen in March. Unfortunately, Ladd got in an accident, so they had to cancel the trip.
"Ladd and I are on vacation in Colorado together! Can you tell I'm excited?," Ree wrote. "I am. And let me explain a little bit more about my enthusiasm."
She continued, "We tried in March to make this same trip… But then Ladd was in a terrible accident and we obviously weren't able to go."
Ree shared that when Ladd was recovering from emergency neck surgery, "missing our vacation was certainly at the bottom of our list of concerns at the time."
The Pioneer Woman star also revealed that they had multiple trips planned to Colorado before that were also interrupted. "We might have just given up on trying, but I'm stubborn and so is he, so we decided to make plans one last time and see if we were able to make it happen," she noted.
"Sure enough, there was a cancellation this week and we decided to book it… and then the countdown was on," she added.
Ladd had to tie up loose ends on the ranch before they could go on vacation
Ree went on to explain that Ladd had to get some work done on the ranch before they left, which was no easy task. "So the past three weeks on the ranch have been non-stop for the dude, starting at 4:00 am and going into the heat of the day," she wrote. "But we knew that on Sunday, July 18, if everything got done, he and I could blaze out the door and drive to Vail."
They even got to leave a day early, she said, as he got back from work on July 17, saw the luggage she had packed and said to his wife, "Let's leave a day early — does 3:00 work?"
Ree Drummond shared some of their travel adventures
Fans were thrilled to see some pics of the Drummonds on their trip and Ree was happy to fill everyone in on what they've been doing on Vail. They arrived before midnight that day and she reported they were "having a wonderful time!"
They walked around Vail Village in the early morning and Ree's husband snapped a photo of her. "Here I am with no eyeliner (I'm sorry, Pat Benatar), smiling contentedly at the neck brace-free cowboy snapping my photo," Ree wrote. "Have I mentioned I'm excited to be here with the husband of my youth?"
The two attended a church service together before hitting up a farmer's market, "where I procured a very large smoked turkey leg."
She also happily reported that she was having a blast, just one day into the trip. "I know we're only a few hours in, but we really are having a whale of a time so far," she shared. "We kinda miss having all the kids here, but we're also enjoying our first non-work related trip alone together since … since I can't remember!"
Ree also posted a pic of her and Ladd on Instagram and shared how thrilled she was to be there with her husband. "So my answer to the question, 'How happy are you to be in Colorado with your husband right now?' would most definitely be this: Happy. So very, very, extremely, through-the-roof, over the moon happy," she explained in the caption.
RELATED: 'The Pioneer Woman': Ree Drummond Shared Her Easy Weight Loss Tips