'The Pioneer Woman': Ree Drummond's Husband Won't Eat These Foods
The Pioneer Woman star Ree Drummond's husband enjoys a hearty meal. However, there are a few foods (and a beverage) he won't consume. Here's what the Food Network cook says about Ladd Drummond's food preferences. Ladd Drummond likes meat and potatoes Ree says Ladd is a big meat-and-potatoes guy. However, she didn't realize this on …
The Pioneer Woman star Ree Drummond's husband enjoys a hearty meal. However, there are a few foods (and a beverage) he won't consume. Here's what the Food Network cook says about Ladd Drummond's food preferences.
Ladd Drummond likes meat and potatoes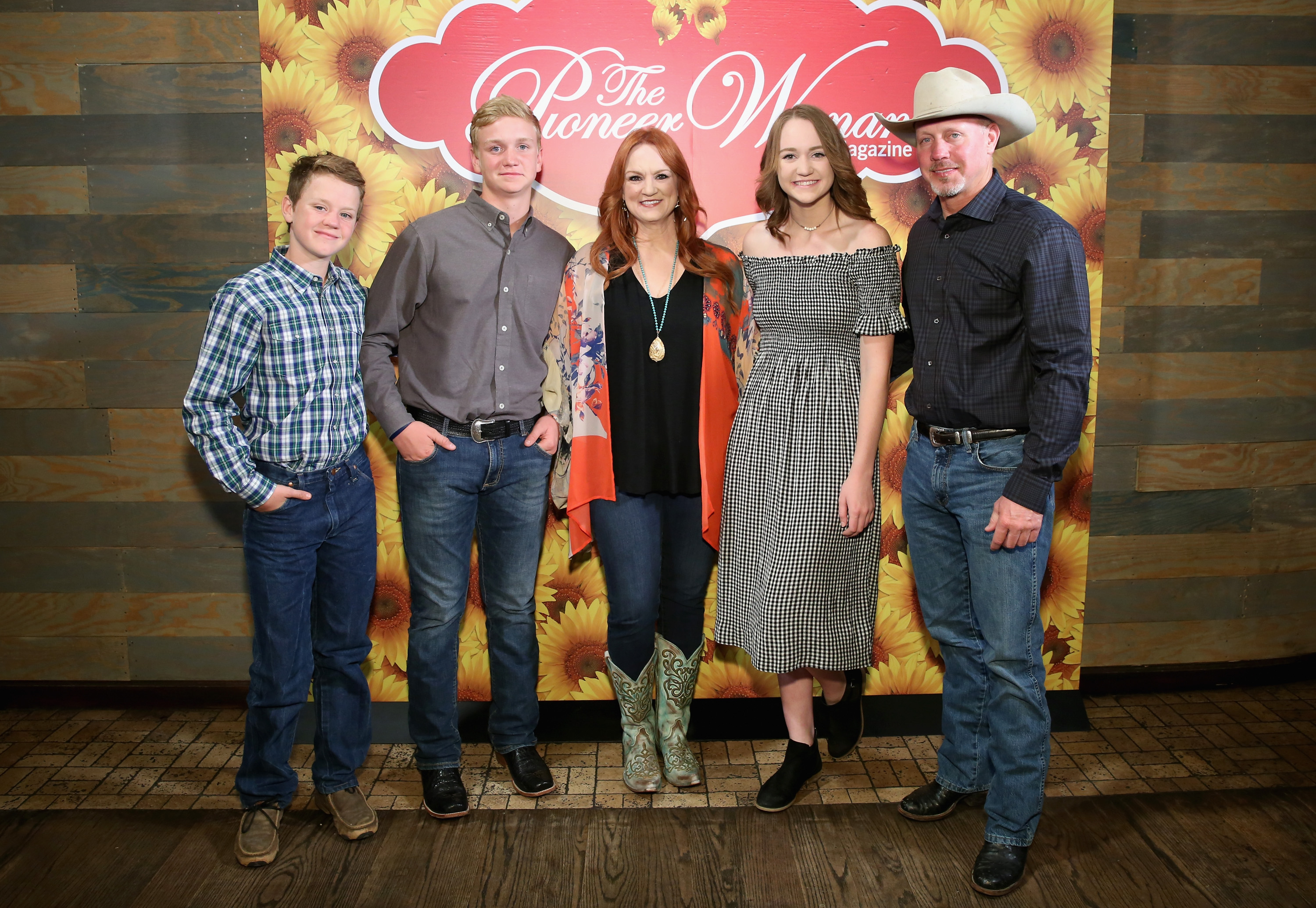 Ree says Ladd is a big meat-and-potatoes guy. However, she didn't realize this on one of their first dates and made him linguine with clam sauce. Although he would have preferred a meal with beef in it, he ate two plates of her dish, according to Ree's book Black Heels to Tractor Wheels.
"I agonized for hours over what I could possibly cook for this strapping new man in my life; clearly, no mediocre cuisine would do," wrote Ree. "I reviewed all the dishes in my sophisticated, city-girl arsenal, many of which I'd picked up during my years in Los Angeles. I finally settled on a non-vegetarian winner: Linguine with Clam Sauce—a favorite from our family vacations in Hilton Head."
During an interview with CBS Sunday Morning host Alina Cho, Ladd says the fact that Drummond used to be a vegetarian could have been a deal-breaker because he loves meat. "It would have been," said Ladd. "It probably would have been. 'Cuz there's just no way we could have survived 25 years with her not eating any steak."
The foods Ladd Drummond refuses to eat
Ladd enjoys eating a good meal, but he's particular about what he eats. He's also particular about his beverages. Ree says he isn't fond of four things. Surprisingly, one of those things is coffee. "I'm kind of a picky eater, so I'm not the best guy in the world to cook for," says Ladd in an interview with People. "I'm a man who just really likes meat and mashed potatoes." Here's what Ree said about Ladd's eating habits in the fall issue of The Pioneer Woman Magazine:
I like to tease Ladd that he has the palate of a 9-year-old boy! He's a pretty picky eater: He's not a fan of bell peppers, custard, coffee, or pasta dishes that do not include meat. It's all relative though. He's pickier than his dad, Chuck, who will eat things like custard, but not as picky as his brother. The good news is that Ladd is more adventurous now than when we were dating and surprises me sometimes with the things he'll try.

Ree Drummond, 'The Pioneer Woman Magazine'
Some fans have complained about Ladd's eating habits
In addition, Ladd isn't crazy about vegetables. Some fans have complained that Marlboro Man is too picky and should try to expand his diet. They echo Ree's complaint that Ladd doesn't seem to have a mature palate. There is even an entire Reddit thread about Ladd's food choices and how some viewers are tired of Ree's husband.
The Pioneer Woman airs on the Food Network Saturdays at 10:00 a.m. Eastern.
Follow Sheiresa Ngo on Twitter.