'The Pioneer Woman' Ree Drummond and Ina Garten Have This 1 Thing in Common
Ree Drummond and Ina Garten have 1 thing in common when it comes to their cooking styles.
Ina Garten has been a Food Network star since 2002. Ree Drummond joined the network in 2011. The Barefoot Contessa star and The Pioneer Woman have one thing in common when it comes to their cooking style. Here's what connects the two TV chefs.
Ree Drummond would love to cook with Ina Garten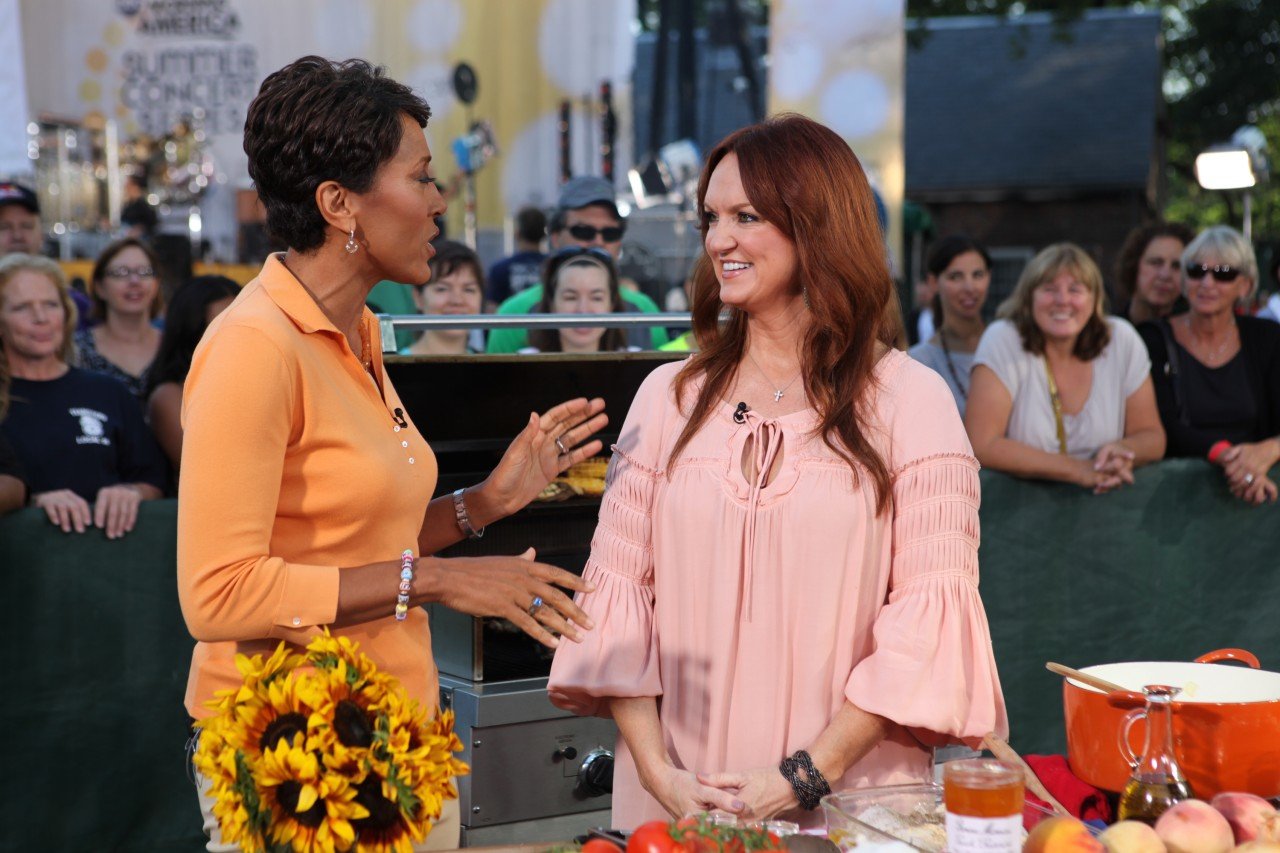 One thing high on Drummond's wish list is the chance to cook with Ina Garten. She once told Fox News she has been a big fan of hers since Food Network began airing Barefoot Contessa.
"If I had to pick one, it would be tough," says Drummond when asked about who she would love to cook with. "But my longtime love is Ina Garten. I've loved her since she started her show."
There's one recipe of Garten's that Drummond says is "perfect." The Accidental Country Girl just can't get enough of the Barefoot Contessa star's skillet-roasted chicken and potatoes. She says the recipe can be found in Garten's cookbook, Modern Comfort Food: A Barefoot Contessa Cookbook. She sang the Food Network cook's praises on Facebook, saying, "This is gorgeous! The perfect Ina recipe." 
Ina Garten and Ree Drummond have this 1 thing in common
Garten and Drummond like to keep things simple. They tend to steer away from recipes that are  complicated or require a lot of hard-to-find ingredients. Garten says she tries to make her recipes simple because cooking is "hard" for her. "Anybody that works with me will tell you," Garten tells PBS. "It's so hard for me. That's why my recipes are really simple. Because I want to be able to do them."
Garten isn't ashamed to make meals simple by incorporating pre-made food into parts of a recipe. Drummond also uses approach when she cooks. She reassures her fans that it's not necessary to cook every part of a meal from scratch. Drummond once revealed she sometimes uses boxed cake mix. Both Garten and Drummond say it's OK to use shortcuts for meal prep.
When asked about her cooking style and how easy she makes cooking look, Drummond says she gets a lot of her easygoing attitude from her mother. She also says she appears at ease because she makes easy meals. Her main reason for choosing simple meals is because he leads a busy life. She also wants to re cater to her family's food preferences.
"I actually do make very easy meals," says Drummond in her Southern Living interview. "And because of the life I live on this cattle ranch, with picky cowboys all around me, I have to accept a certain reality about the things that my crowd is going to dive into and the things that they aren't. So, fortunately, over the long term, they do gravitate toward just hearty, simple, family-friendly meals. If I do look like I have an ease about me, it's not like I'm making soufflés on TV in real time."
Ree Drummond has fond memories of her childhood kitchen
Drummond also told Southern Living about her childhood and what the kitchen was like. She says her home was busy, but the whole family managed to sit down for dinner.
"I had three siblings and we had a pretty busy house," says Drummond. "My mom cooked dinner, basically every weeknight. And I still remember all of those dinners. Just sitting down. The kitchen had an electric stove with six burners and a microwave that was about the size of my closet. You know, microwaves used to be very large."
Drummond says they had "edgy" countertops and her mother had a habit of posting clippings and pictures in the kitchen. "Our countertops were black formica, which was kind of edgy," Drummond continues. "And then an entire wall of the island of the hood was cork and so my mom stuck things on there, pictures of us and newspaper clippings, and recipes from her friends."
Follow Sheiresa Ngo on Twitter.