'The Pioneer Woman' Ree Drummond Shares the Secret to Getting Cattle off the Road in an Entertaining Instagram Post
The Pioneer Woman star Ree Drummond loves to share interesting things about her life. If you follow her on social media, you'll get tidbits about her children, pets, and husband (Ladd Drummond, also known as the Marlboro Man). The Food Network star recently took to Instagram to show her viewers what she does when cattle …
The Pioneer Woman star Ree Drummond loves to share interesting things about her life. If you follow her on social media, you'll get tidbits about her children, pets, and husband (Ladd Drummond, also known as the Marlboro Man). The Food Network star recently took to Instagram to show her viewers what she does when cattle block her car. Here's the entertaining post Drummond shared.
Life on the ranch can be tough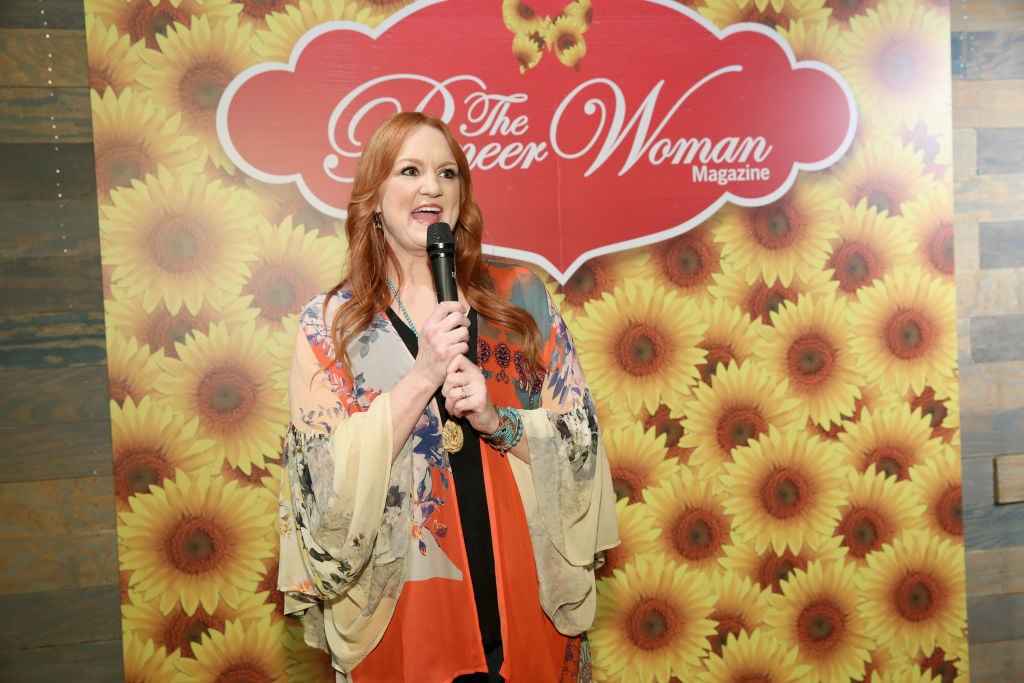 If you've ever wondered what it's like to live on a ranch, Drummond makes it clear things aren't so pleasant when temperatures drop. In the winter 2019 issue of The Pioneer Woman magazine, Drummond reveals ranch living isn't for the faint of heart. One thing that takes getting used to is the temperatures on the ranch during the wintertime. Drummond says it can get quite cold:
Temperatures rarely go above the 30s here—and that's not taking into account the wind, which blows harder on the ranch than in town. And then there are the ice storms, when rain freezes and coats everything it lands on. You can hear it hitting the house, and you just know that when it's all over there is going to be some form of chaos to contend with: Power lines will go down and we'll have no electricity, or the water lines will freeze. There's never a dull moment!
How Ree Drummond gets cattle off the road
So, what should you do if you're driving down the road and cattle suddenly get in your way? You have nothing to fear, because Ree Drummond is here to show you how to navigate this tricky situation. In a recent Instagram post, Drummond shared a video of a group of cattle blocking her car. "The secret to getting cattle to move off the road. You know, in case it ever comes up," wrote Drummond on her Instagram page. In a very entertaining video, Drummond explains how she effortlessly persuades cattle to move aside:
The secret to getting cattle to move off the road is to never come to a complete stop. They will move. They don't want you to think they'll move, but they'll move. If you come to a stop, they will gather around your car and stay there until the year 2028. It's like playing a very slow game of chicken. With cattle. My life is so weird.
Ree Drummond made some exciting announcements
If you're a big fan of Drummond's books, you won't have to wait long for her next book. She announced on her blog she's working on a book that will focus on her family. "I'm writing a book of weird and wacky family stories that will be out this fall. I can't think of a title!" Drummond wrote. "More on this later." Drummond also shared she's planning to update The Pioneer Woman blog and open a new store.
Read more: 'The Pioneer Woman' Ree Drummond Reveals Her Favorite Wedding Moment
Follow Sheiresa @SheiresaNgo