'The Pioneer Woman': What Is Ree Drummond and Ladd Drummond's Net Worth?
The Pioneer Woman star Ree Drummond and her husband, Ladd Drummond, have been married since 1996. How do the Food Network cook and rancher compare when it comes to net worth?
How did Ree Drummond and Ladd Drummond meet?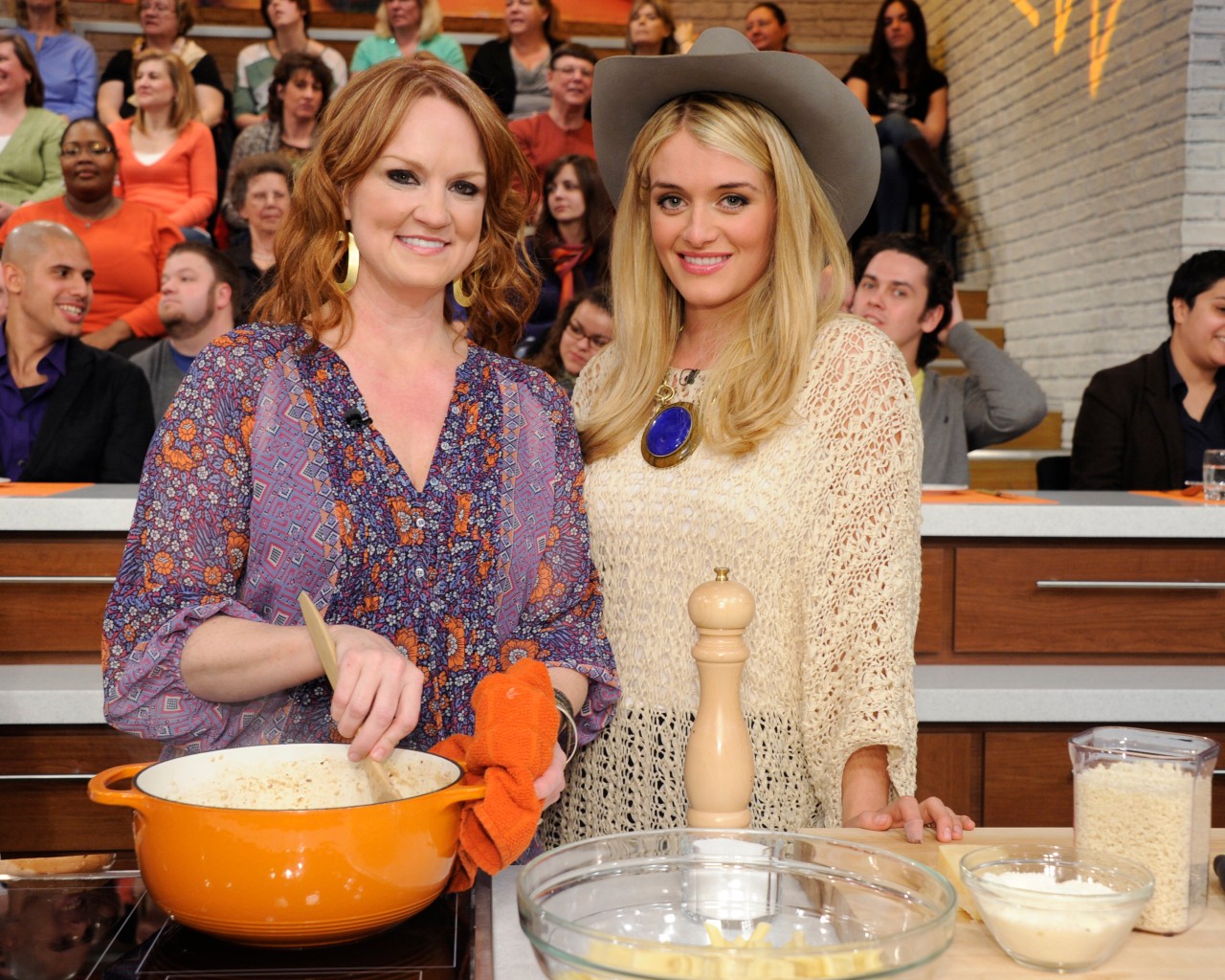 Ree and Ladd met at an Oklahoma bar. In Ree's book, Black Heels to Tractor Wheels, she says she spotted Ladd almost right away as she was drinking chardonnay with her friends. She was so attracted to Ladd that she described her legs as feeling like "overcooked noodles." One of the first things she noticed about him was his gray hair and large hands. Here's how she described their first meeting:
That's when I saw him—the cowboy—across the room. He was tall, strong, and mysterious, sipping bottled beer and wearing jeans and, I noticed, cowboy boots. And his hair. The stallion's hair was very short and silvery gray—much too gray for how young his face said he was, but just gray enough to send me through the roof with all sorts of fantasies of Cary Grant in North by Northwest.

Gracious, but he was a vision, this Marlboro Man–esque, rugged character across the room. After a few minutes of staring, I inhaled deeply, then stood up. I needed to see his hands… They were big and strong. Bingo.

Ree Drummond, 'Black Heels to Tractor Wheels'
How Ladd Drummond became known as 'Marlboro Man'
One question you might have is about Ladd. How in the world did he become known as Marlboro Man? Was he ever in the Marlboro cigarette commercials? No, that's not the reason. Ree explained how Ladd became known by this name.
She told her Pioneer Woman magazine readers that one reason she gave him this name was so she could keep her husband's identity hidden when she first started her blog. She also has another reason that's quite funny. Here's what Ree revealed about Ladd's other name:   
Years ago, when my best friend Hyacinth had her third child, I threw a baby shower for her and invited a bunch of people who had never been to my house. Ladd was on the porch and as guests were arriving, I heard one of them, Carla Brown, say, "My gosh, who is that Marlboro Man sitting on the porch?" When I started my blog back in 2006, I thought you should never reveal your real name on the Internet, so I just referred to Ladd as Marlboro Man!

Ree Drummond, The Pioneer Woman magazine
Ree Drummond's net worth
As of this writing, Ree has an estimated net worth of $50 million, according to Celebrity Net Worth. Some of her earnings are from book sales, her stores (The Pioneer Woman Mercantile, Charlie's, P-Town Pizza, and more), and brand partnerships. The Accidental Country Girl recently launched a line of ice cream mixes along with an ice cream maker at Walmart.
Ladd Drummond's net worth
As of this writing, Ladd has a net worth of $200 million according to Celebrity Net Worth estimates. Ladd built his wealth as a result of his cattle ranching business. The Drummond ranch is roughly 433,000 acres, according to Modern Farmer.