'The Pioneer Woman': Ree Drummond Had to Learn How to Make Ladd's Favorite Childhood Breakfast Before They Got Married
Ree Drummond revealed her husband Ladd's favorite breakfast is anything but fancy, but holds a huge nostalgia factor from his childhood. The Pioneer Woman star shared the easy recipe for egg-in-a-hole, which is ready in just five minutes.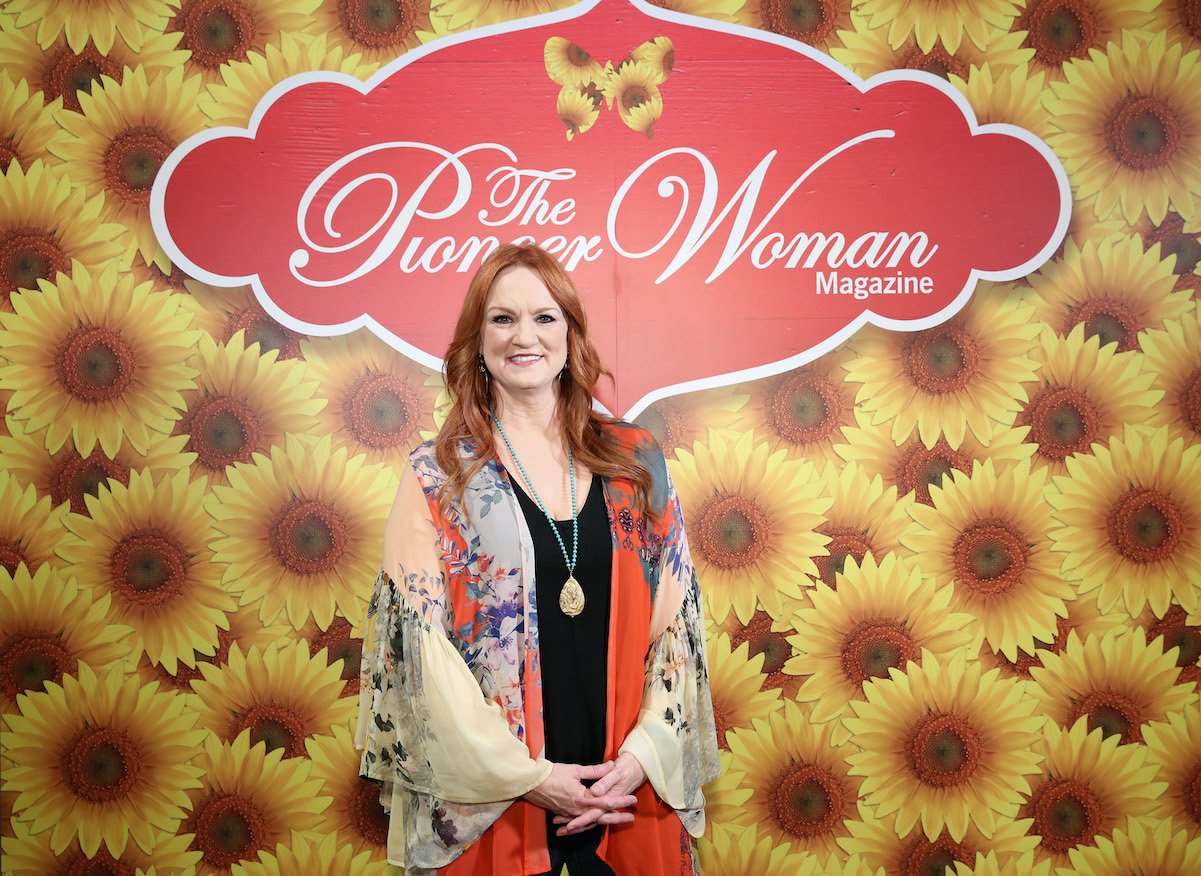 Ree Drummond learned to make her husband Ladd's favorite breakfast
Drummond demonstrated how to make the simple recipe for egg-in-a-hole on The Pioneer Woman cooking show and explained how it became her husband's favorite breakfast.
"I'm going to make his favorite breakfast called egg in the holes," she noted. "His grandmother used to make these for him when he was a little boy. I pretty much had to learn how to make them before we got married — it was part of the deal."
She added, "But they're so simple and so delicious." There are just three main ingredients: bread, butter, and eggs.
Drummond used a biscuit cutter to punch out a circle from the bread but noted that you can get the same outcome with a glass. Then she melted butter in a skillet over medium-high heat, placed the bread and the circle in the pan, and made sure they were coated well with butter. She flipped the bread to toast it, then cracked an egg into the hole in the bread slice and sprinkled it with salt and pepper.
'The Pioneer Woman' star makes egg-in-the-holes all the time
The cooking time goes quick — Drummond flipped it over after a minute and then cooked the egg to Ladd's liking. "It's the simple things in life," she said while cooking the speedy breakfast. "Honestly, I make egg-in-the-holes two or three times a week in my house and they really have some sort of gravitational pull. My husband and kids will be elsewhere, I'll have no idea where they are. All I have to do is throw egg-in-the-holes on the skillet and they all just sort of appear around the stove. It's kind of magical."
Drummond also pointed out everyone's favorite part of the breakfast. "This circle of bread is in high demand. I don't think I've eaten one since I had children because everybody always steals mine," she joked.
"Isn't it amazing how good these are?" she said to her husband. "I mean, we make these three times a week for 15 years and we're still not sick of them."
"I think this is my favorite breakfast," Ladd told her.
Ree Drummond offered her pro-tips for the best results
Drummond wrote about the egg-in-a-hole recipe in a 2008 Pioneer Woman blog post. "Sometimes it's the simplest things that taste the best," she explained. "Before I married Marlboro Man, I had to learn to make these delicious little numbers or he wouldn't go through with the wedding. Called 'Egg-in-a-Holes' by his paternal grandmother who made them for him all during his childhood, I've learned not only to love them through the years … but to need them."
She added, "They define comfort food, are painfully easy to make, and will turn any stressful, hectic morning into something entirely different."
Drummond also offered up some of her tips for cooking this simple delight, which she called "the simplest breakfast dish next to oatmeal." She advised not to let the skillet get too hot "or it'll burn the bread before the egg is done — this is the only tricky thing about making egg-in-a-holes."
The Pioneer Woman star also said that butter is necessary to "soak into the bread and give it flavor and crunch," so don't skimp on it!
She also shared that a perfectly cooked egg will have a yolk that feels "still soft without feeling over jiggly." Drummond added, "Jiggly means the white is still soft, and that's gross. But if you let it go too long, the yolk will be hard and that's gross, too."
"Here's the key: golden brown toast, white (not brown/burned) whites, soft, unbroken yolk," she shared.
You can find the full recipe on the Food Network website.
RELATED: 'The Pioneer Woman': Ree Drummond's Easy Sheet Pan S'mores Dessert Is Perfect for Summer