Random Thoughts From 'The Pioneer Woman' Ree Drummond That Will Make You Laugh
The Pioneer Woman star Ree Drummond usually has an entertaining story to tell during her Food Network show and on her blog. Fans get to hear about her travel adventures, updates on her children, and more. Here are some of the funniest random thoughts she has shared with her fans.
Ree Drummond had a dream that Ladd was on a spaceship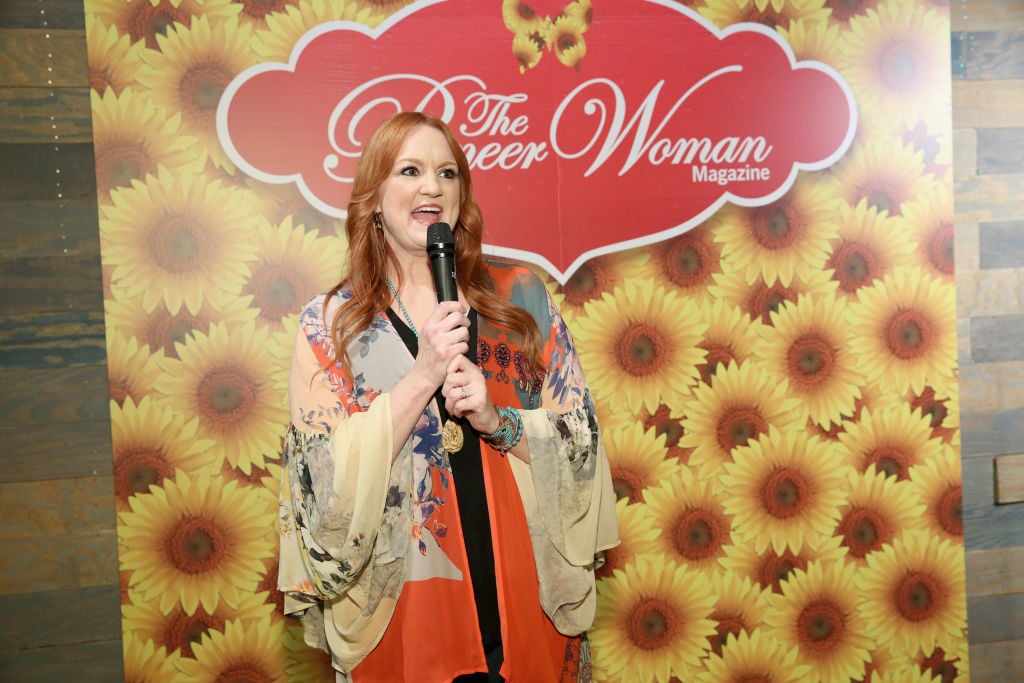 Drummond tends to have some interesting dreams. On The Pioneer Woman blog, Drummond told her readers about a dream she had about her husband, Ladd. Drummond said Ladd was on a spaceship and was about to leave, but he used the wrong fuel.
"I had a dream last night that Ladd was leaving on a spaceship, and that he had put diesel in the spaceship instead of whatever fuel spaceships are supposed to use," Drummond wrote. "I had to say goodbye to him before his space flight, and I was very sad because I knew he was going to have car trouble, I mean spaceship trouble, and I might not see him again."
The Food Network star says she could stay home for weeks
Drummond told her fans she loves being home so much that she could probably stay home for a few weeks at a time. On her blog, Drummond said if she completely cleared her schedule, she would spend a lot of time at home.
"It's amazing how long I could go, if I could clear my schedule entirely, before I ever felt the urge to leave my house," Drummond wrote. "I'm thinking weeks. How about you? I love being home."
The Pioneer Woman is excited about nude matte lipstick
Another random statement Drummond made on The Pioneer Woman blog was about discovering nude matte lipstick. However, she had one complaint about her discovery.
"I've started wearing nude matte lipstick," Drummond told her readers. "I like it but that whole matte business is so dry! I wind up putting lip balm over it, which totally negates the matte part of it. So, I guess I've started wearing nude lipstick."
Ree Drummond listens to podcasts while using her rowing machine
Drummond decided to get a rowing machine, so she can meet her fitness goals. One way she stays motivated to exercise is by listening to true crime podcasts while rowing. Drummond told her readers this method works a little too well. She has experienced moments where she was reluctant to get off the rowing machine because the podcast she was listening to was so interesting.
"I got a rowing machine and I have started rowing while listening to crime podcasts or watching documentaries about epidemics," Drummond wrote. "I don't let myself listen or watch these any other time, and there have been times I haven't wanted to stop exercising because I want to keep listening. Just a little exercise tip for those of you who are gluttons like me and choose to listen to upsetting things."
Read more: 4 Family Dinner Ideas from 'The Pioneer Woman' Ree Drummond
Follow Sheiresa on Twitter @SheiresaNgo.