'The Pioneer Woman': Ree Drummond's 'Love Language' Is Shrimp Pesto Pasta
The Pioneer Woman star Ree Drummond shows her affection for others through food. A recipe that speaks her "love language" is her easy and quick Shrimp Pesto Pasta. Food is one of the key ways Drummond makes one of her loved ones feel extra-special. However, some recipes genuinely resonate with the Food Network star. Those that include shrimp are particularly pleasing to the raven-haired celebrity cook and are perfect for crowd-pleasing get-togethers.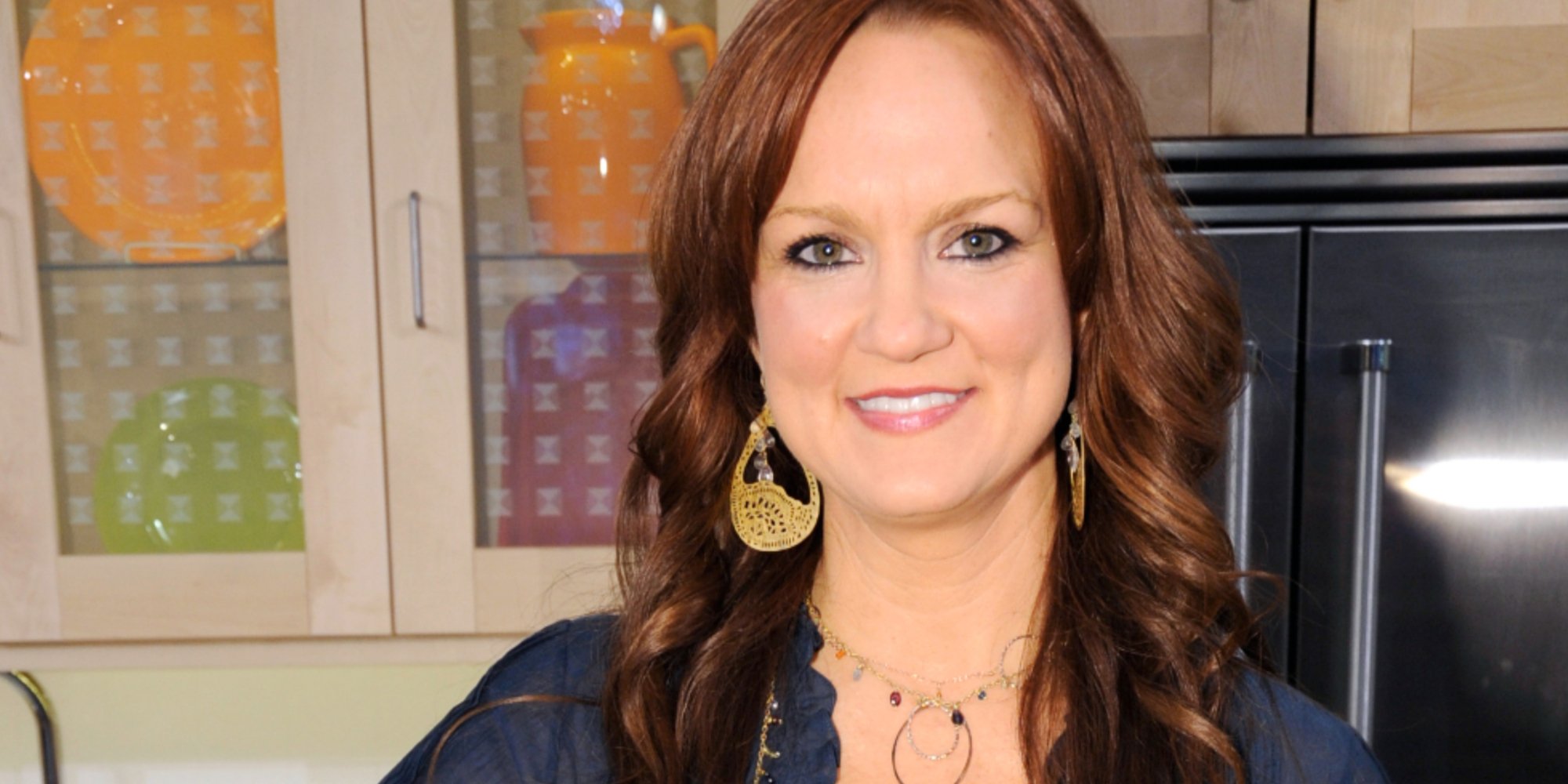 This ingredient is one of Ree Drummond's favorite pantry staples
In a post on her Pioneer Woman website, Drummond exclaimed how much she adores the mixture of basil, garlic, and other ingredients to make a creamy sauce.
"Pesto is everything. I'm not exaggerating either—I truly believe it makes life worth living!" she explained.
She also spoke of the delicious ingredient hared during a separate video cooking demonstration.
"Don't be shy with pesto," she says. "I think that is one big pesto mistake that people make. They just put a little dab when you just need to go for it."
Shrimp Pesto Pasta speaks Ree Drummond's love language
This basic recipe for Ree Drummond's Shrimp Pesto Pasta includes many pantry staples, including boxed pasta, jarred pesto, garlic, olive oil, and cheese.
Including shrimp and asparagus makes this dish extra-special and gives it a unique flavor.
Drummond suggests making fresh pesto if you can grow your own. However, jarred pesto works just as well.
The Pioneer Woman's recipe for pesto has a big, bold flavor.
Drummond uses fresh basil, pine nuts, lemon juice, garlic, salt, pepper, olive oil, and grated cheese to make it. These are all combined to form a sauce, which can be tossed with pasta, slathered on steak or chicken, or even added to tomato sauce to punch up the flavor.
However, for Drummond's Shrimp Pesto Pasta, the herb condiment is combined with spaghetti and shrimp.
Cook the spaghetti first to an al dente state. Drummond suggests reserving one cup of the pasta water as it contains both salt for flavor and starch from the cooked pasta, which will flavor and thicken the sauce.
In a separate pan, warm the olive oil and cook the asparagus until crisp-tender. Drummond prefers her on the crunchy side. However, you can adapt the cooking time to your preference.
Add the shrimp to the pan and toss with the asparagus.
Then add finely chopped garlic.
Once the garlic is softened, and the flavors of the oil, asparagus, shrimp, and garlic have combined, add the cooked spaghetti, followed by pesto and some of the reserved pasta water to loosen the pesto to a thinner consistency.
Drummond's easy recipe for Shrimp Pesto Pasta stretches the grocery dollar
Drummond created this delicious and quick recipe to stretch your grocery dollars.
For this particular food creation, shrimp can be utilized either as an accent or, if your budget allows, as a more substantial part of the meal.
Utilize a smaller amount of protein and Homemade pesto to give this spaghetti recipe a ton of fresh flavor. Plus, it's a great way to use herbs from your garden.
The Pioneer Woman airs Saturdays at 10 a.m. EST on The Food Network.
RELATED: 'The Pioneer Woman': Ree Drummond's Easy Antipasti Chopped Salad, Just 'Prep, Dump, Dress, and Toss'