'The Pioneer Woman': Ree Drummond Loves the Internet's Most Famous Iced Coffee
Ree Drummond decided to give the internet's famous iced coffee a spin and perfected the recipe for dalgona coffee on an episode of her cooking show. Find out The Pioneer Woman star's tips and tricks for making this easy and unique iced coffee.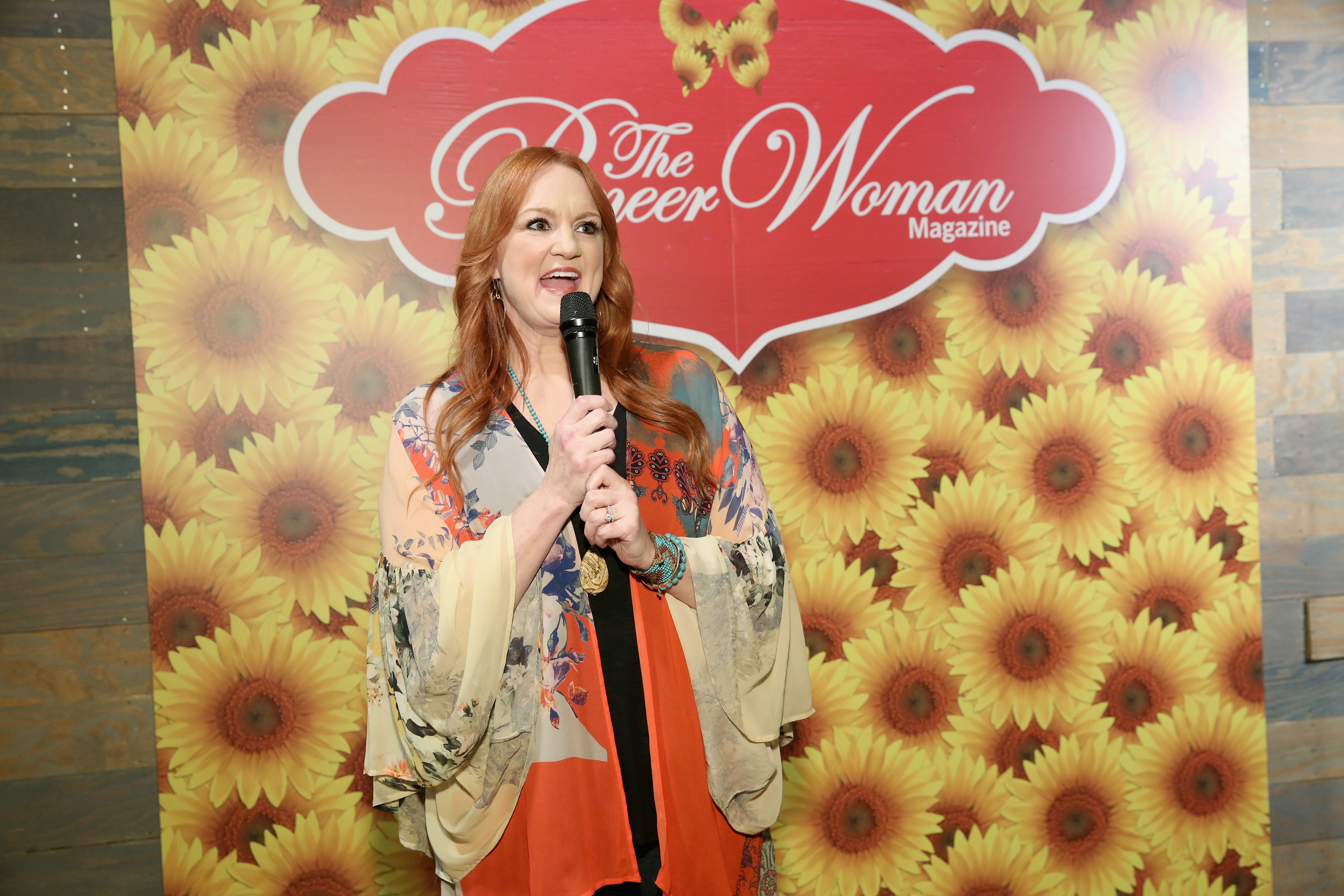 Ree Drummond gave dalgona coffee a try — and loves it!
Drummond shared her thoughts on the famous dalgona coffee on Instagram, noting, "I try whipped/dalgona coffee for the first time on my show this Saturday, and Paige is along for the ride! Let's just say I'm a believer. WOW."
She demonstrated how to make the famed TikTok coffee drink on The Pioneer Woman cooking show. "I'm making a kind of coffee drink that's called dalgona coffee, but it is amazing," Drummond shared. "It's basically a whipped coffee served on top of milk."
Drummond walked through the steps, first placing very hot water in a bowl, adding instant coffee, sugar, and vanilla. She whipped the mixture "for at least 3 minutes," recommending that you start at a low speed to prevent any splattering. Once the ingredients thickened, she increased the speed.
"This is a really great, gorgeous kind of coffee," she shared.
Then Drummond assembled the drink, placing ice in a glass then pouring milk over it, and placing the whipped coffee on top. She stirred it gently to incorporate some of the topping into the milk.
"I actually really love it," she said after taking a sip. "It's honestly everything I thought it would be — it is so good!"
You can find the full recipe on the Food Network website.
Ree Drummond has 'the most perfect iced coffee' recipe
Drummond has also perfected a traditional cold brew recipe, calling it "the most perfect iced coffee" on her blog.
"Gorgeous coffee concentrate to keep in your fridge means iced coffee whenever you'd like!" she wrote in her recipe post.
Drummond explained how much she leans on the drink. "Iced coffee is my life. When I wake up, often around the time party animals on the west coast are just heading home, I start each day not with a cup of freshly brewed hot java, but with a tall, blessed glass of creamy iced coffee in a glass," she noted.
"I've been an iced coffee freakazoid for years and years," she added. "To say I couldn't live without it is an understatement. It gives me the tools I need to cope."
How to make Ree Drummond's iced coffee
Drummond's recipe is made in a big food storage container and makes so much, you'll have concentrate on hand for plenty of refreshing iced coffee drinks.
She pours a pound of ground coffee into the container, then adds 2 gallons of cold water and gives it a stir. There's some patience required for the next step, as she covers it and allows the grounds to steep for 12 hours (or longer).
Once it's steeped, Drummond places cheesecloth in a mesh strainer set over another container and pours the coffee concentrate slowly over it so the grounds aren't in the final product. She then transfers the coffee concentrate to a container with a spigot for easy pouring.
Drummond gave the rundown on how she fixes her iced coffee — pouring the coffee over ice, then adding half-and-half, sugar, and sweetened condensed milk.
The full recipe is on The Pioneer Woman blog.
RELATED: 'The Pioneer Woman' Ree Drummond's Macaroni Salad Recipe Has Some Surprising Ingredients That Make It the 'Best Ever'