'The Pioneer Woman': Ree Drummond Loves Using 1 Store-Bought Trick for Homemade Pizza
Ree Drummond has a delicious recipe for pizza dough but she often uses a store-bought solution to save a bit of time. The Pioneer Woman star shared her easy tip for homemade pizza that's every bit as good as making dough from scratch.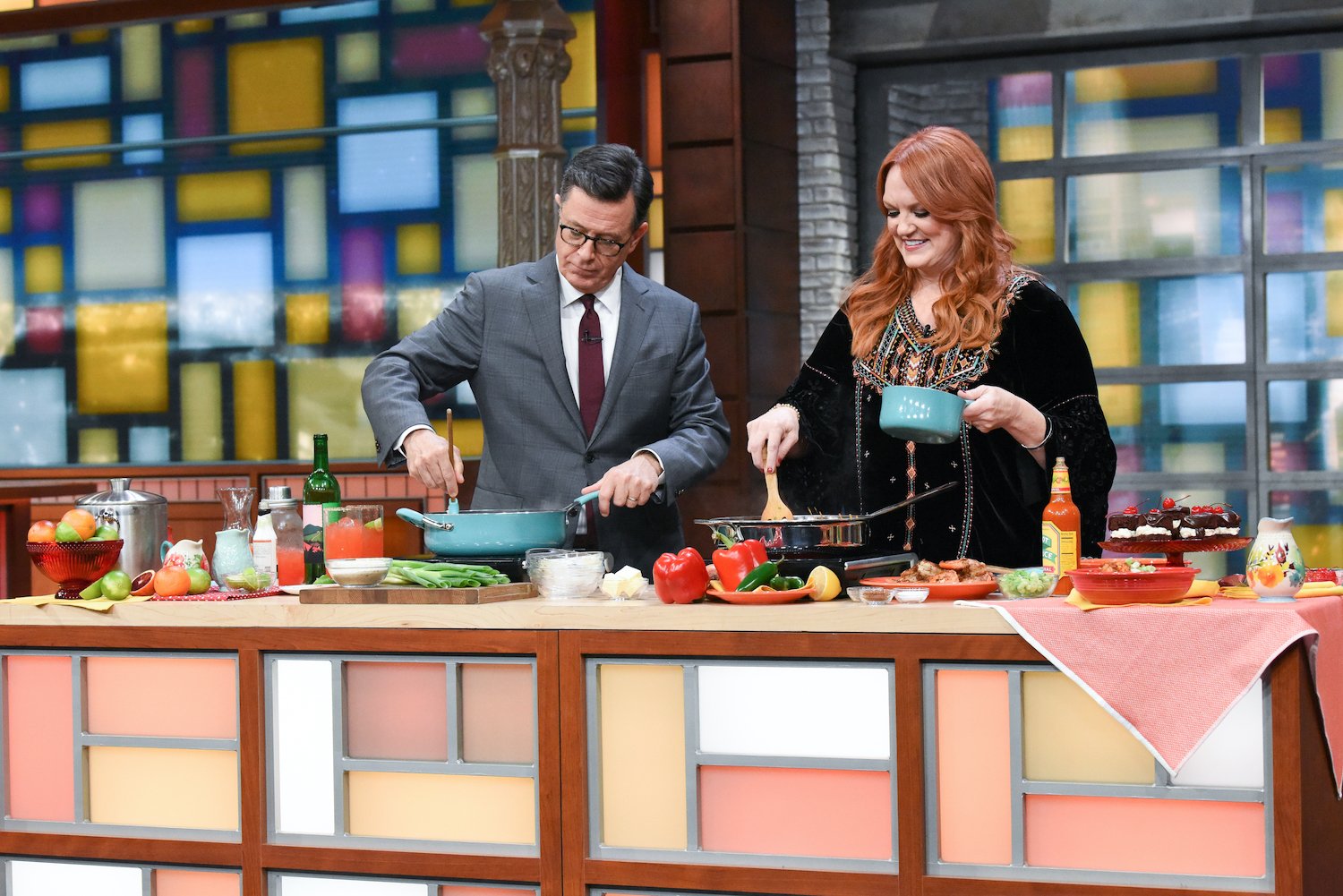 Ree Drummond has an easy store-bought shortcut for making pizza
Drummond is a fan of timesaving shortcuts, so it's not surprising that she uses a convenience ingredient for her stromboli, pizza, and calzone recipes — frozen bread dough.
She shared the easy trick while making her broccoli cheese stromboli recipe on an episode of The Pioneer Woman. "You can use homemade pizza dough, you can use store-bought pizza dough," she explained. "I'm going to use frozen bread dough that I thawed so it's really, really easy."
As she rolled the dough into a rectangle for the recipe, she shared her thoughts on using the store-bought ingredient. "Frozen bread dough is such a revelation," she explained. "They're frozen before they rise so you just have to let them thaw out and give them a chance to rise a little bit."
She added, "And I'm telling you what, I use this stuff for so many things as a shortcut. Frozen bread dough — you can use it to make regular pizza, it is so good. I'm always amazed at how versatile it is. It really is an amazing product and it tastes delicious."
How to thaw the dough for pizza recipes
A blog post entry on The Pioneer Woman website explains in detail how best to thaw and use frozen bread dough in recipes.
"Overnight thawing in the refrigerator is my preferred method, but the package lists instructions for a quicker thaw at room temperature," the blog post notes. "Keep in mind that the 'quicker' version still involves hours of thawing."
The author shares their preferred approach, putting the frozen dough in a greased loaf pan and covering it with a greased piece of plastic wrap, then thawing it in the refrigerator overnight.
Ree Drummond uses the easy dough for her cast iron pizza bianca recipe
Drummond showed off the easy store-bought dough hack while demonstrating how to make her cast iron pizza bianca recipe.
"To make things easy, I'm actually using a loaf of frozen bread dough," she explained on The Pioneer Woman. "These come in regular loaves and all you have to do is just thaw them out and then put them in a bowl with a little bit of olive oil, cover them with plastic wrap, and just let it rise. It takes several hours."
Her cast iron pizza recipe is so easy to make, with Drummond revealing "the secret" is to make sure the skillet is very hot. She preheated the cast iron skillet in a 500 degree Fahrenheit oven for 20 minutes.
She drizzled garlic oil in the pan, then placed the dough in the bottom, drizzled olive oil over the top, and added toppings. She placed cheeses on top of the dough, then baked the pizza for 12 to 14 minutes.
After cooking the pizza, she added parmesan cheese, truffle oil, and basil to finish it before cutting it into slices.
The full recipe is available on the Food Network website.