'The Pioneer Woman': Ree Drummond Gives Macaroni Salad an Interesting Twist
Macaroni salad doesn't have to be boring. Just look at Ree Drummond's Mexican spin on macaroni salad that's loaded with delicious flavor. The Pioneer Woman star jazzes up pasta with vegetables and Mexican seasoning for a robust salad that can be made ahead of time.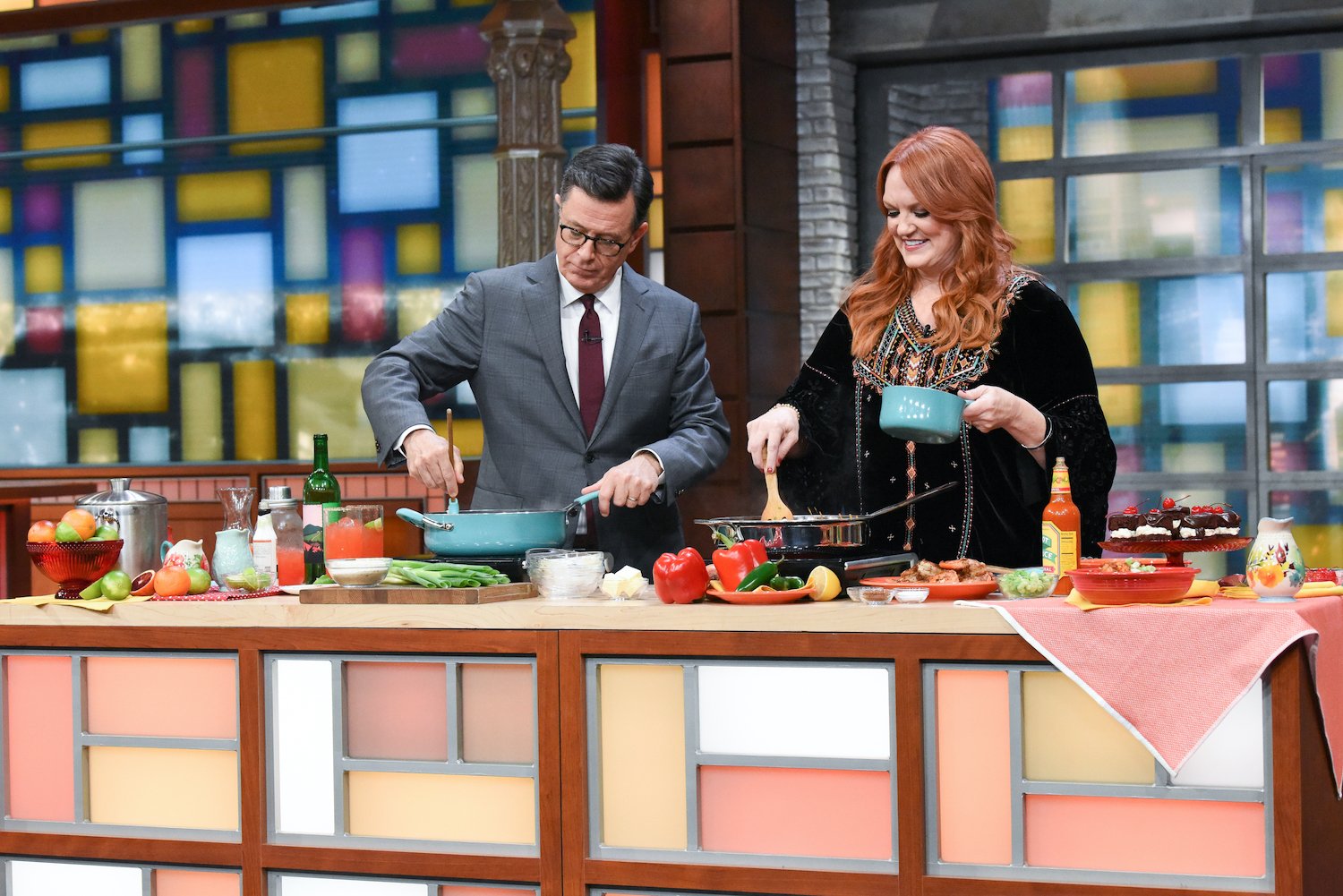 Ree Drummond gives boring macaroni salad a flavorful upgrade
Drummond demonstrated how to make her Mexican macaroni salad on The Pioneer Woman cooking show. "I love macaroni salad in all forms … I thought I'd give it a little bit of a Mexican twist," she explained. "It'll be a lot more festive and fun that way."
She cooked elbow macaroni, drained and rinsed it. Next, she placed the pasta in a bowl and added chopped Roma tomatoes, grilled fresh corn, red onion, green onions, and chopped black olives for "a nice saltiness."
She wasn't done yet, however. "Now, for more color and texture, and because this is a Mexican macaroni salad, I'm adding a can of rinsed black beans," she explained.
When the corn was cool enough to handle, she sliced the kernels off. "You can also just use frozen corn," she explained, "Just rinse it under water, let it thaw a bit, and add it in," she shared. "This macaroni salad is perfect made the day before — it's really great for picnics because you can get it all done ahead of time."
She added the corn to the pasta, noting, "I love salads like this. You just keep adding beautiful ingredients — usually just whatever you have in your pantry or fridge will make a great macaroni salad."
Drummond's macaroni salad dressing is easy and delicious
Drummond made the salad dressing, which had just a handful of ingredients and stuck to the mayonnaise base traditionally used with macaroni salad. "I love this dressing, it is so delicious," she explained.
The Pioneer Woman star combined jarred salsa, sour cream, mayonnaise, cumin, salt, and pepper. "This turns into a really great sort of pink dressing — it's really delicious, you really taste that salsa in there."
She poured the dressing over the ingredients and combined everything. "This is just going to get better and better in the fridge overnight," Drummond said.
You can find the full recipe on the Food Network website.
Ree Drummond uses fresh corn in an easy casserole recipe
Drummond also has an easy corn casserole that she turns to for parties and gatherings. "I learned how to make this from my mother-in-law, and it is the most delicious side dish imaginable," she explained on an episode of The Pioneer Woman.
She cut the kernels off of fresh corn cobs, making sure to scrape along the cob to get the "magical creamy milky liquid that really makes the finished dish wonderful."
She combines the corn with heavy cream, salt, pepper, diced red bell peppers, and jalapenos, pours it into a buttered casserole dish, and cooks it for 20 to 30 minutes.
The full recipe is available on the Food Network website.