'The Pioneer Woman' Ree Drummond Makes 16-Minute Chicken Dinners
The Pioneer Woman star Ree Drummond has you covered if you're looking for quick dinner ideas. The Food Network cook whipped up some delicious, quick dinners that only take 16 minutes. Here are some of her tricks for a quick chicken dinner.
16-minute meals from 'The Pioneer Woman'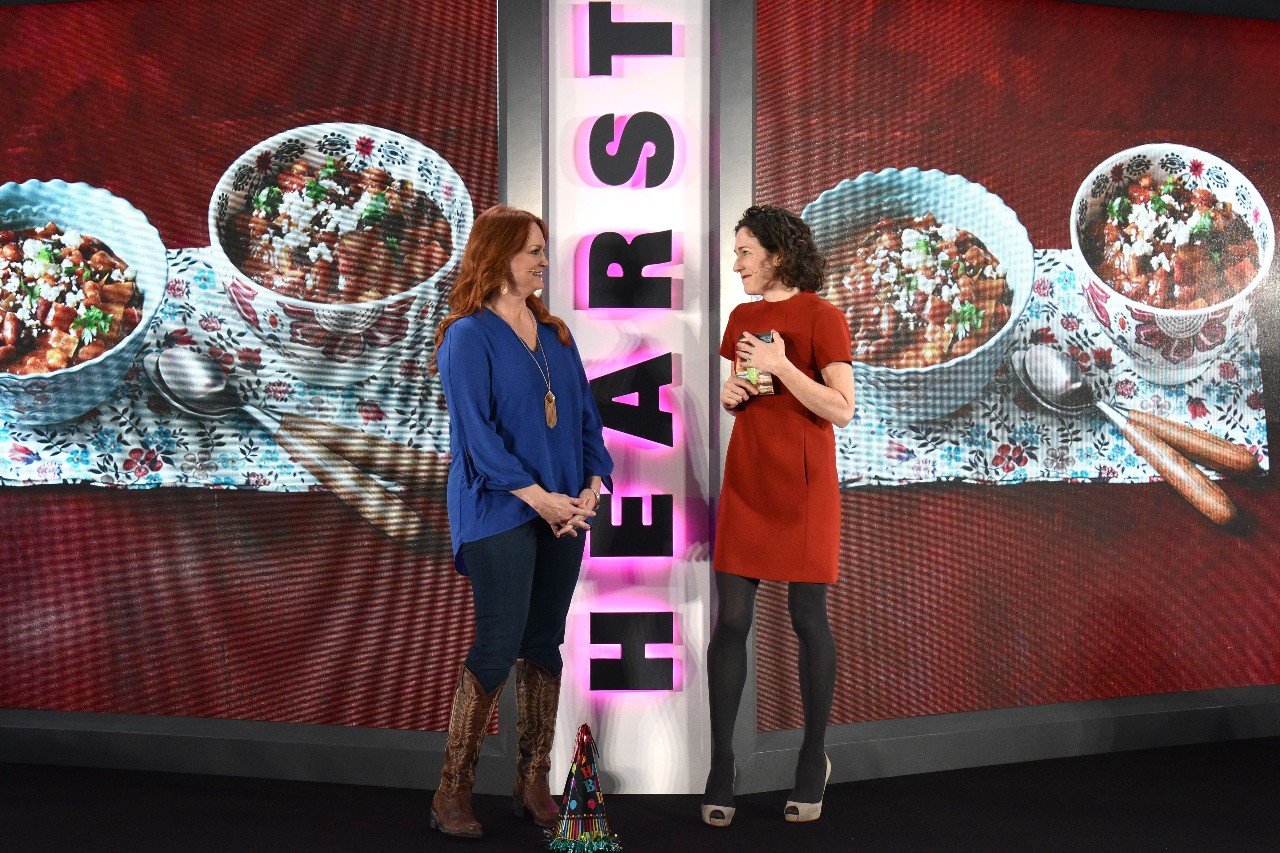 You can't go wrong with The Pioneer Woman dinner recipes. Drummond is known not only for her hearty meals but also her quick recipes. Her 16-minute meals won't disappoint. One recipe she shared was her chicken fajita pasta.
Drummond says everyone is busy with work and school, so it's helpful to have a recipe for a meal she can put together in a pinch. She also shared her recipes for honey plum soy chicken stir fry, spicy chicken sandwich, and green goddess chicken salad.
The Pioneer Woman's 16-minute chicken fajita pasta
Ingredients:
1 pound bucatini
2 tablespoons fajita seasoning
3 boneless, skinless chicken breasts (1 to 1 1/2 pounds), cut into cubes
2 tablespoons salted butter
2 tablespoons olive oil
3 cloves garlic, minced
1 red bell pepper, sliced
1 poblano pepper, sliced
1 small red onion, sliced
8 ounces cremini mushrooms, sliced
2 cups chicken stock
1/4 cup tequila
1 cup heavy cream
1 tablespoon adobo sauce, from canned chipotles
Kosher salt
4 Roma tomatoes, diced
1/4 cup chopped fresh cilantro
Drummond says her chicken fajita pasta is a play on her Cajun chicken pasta. One shortcut she likes to use is a fajita seasoning instead of making her own spice blend. She seasons a plate of sliced chicken breasts and then makes pasta.
One of Drummond's tricks for cooking the chicken quickly is to cook it on high heat. She tries to get the chicken really brown and then she takes it out of the pan. Once she removes the chicken from the pan, she places the vegetables in there, keeping the heat on high. Drummond makes sure to add butter to the pan before placing the vegetables inside.
The Accidental Country Girl warns home cooks about not cooking the vegetables too long. She prefers to cook them for no more than two minutes. "Floppy peppers are not my thing," says Drummond on her cooking show.
After removing the vegetables, she turns the heat down and adds tequila, chicken broth, and cream. She also adds fajita seasoning and adobo sauce. Drummond cooks the sauce for about two minutes until it thickens. She then adds pasta, chicken, peppers, and diced tomatoes. Finally, she sprinkles cilantro on top. You can get the step-by-step instructions for Drummond's chicken fajita pasta here.
Ree Drummond's 16-minute chicken dinner secrets
Honey plum soy chicken stir fry: Drummond uses honey, soy sauce, sriracha sauce, minced garlic, onions, and plum preserves for added flavor.
Spicy chicken sandwich: Drummond adds flavor to her spicy chicken sandwich by adding Louisiana hot sauce and butter. "This is basically a fried chicken sandwich that's covered in hot sauce," says Drummond on her show. "And what could be wrong with that?"
Green goddess chicken salad: Grapes, cucumbers, green onions, and walnuts make this salad so delicious. Drummond says she doesn't like a chicken salad that doesn't have a lot going on. She wants some crunch, fruit, and lots of flavor.
Follow Sheiresa Ngo on Twitter.