'The Pioneer Woman': Ree Drummond Makes a Kid-Friendly Pizza and Quesadilla Mashup
Ree Drummond has years of experience making kid-friendly recipes on the Drummond ranch. One of The Pioneer Woman star's quick and easy ideas is a mashup of pizza and quesadillas, so you know it has to be kid-approved.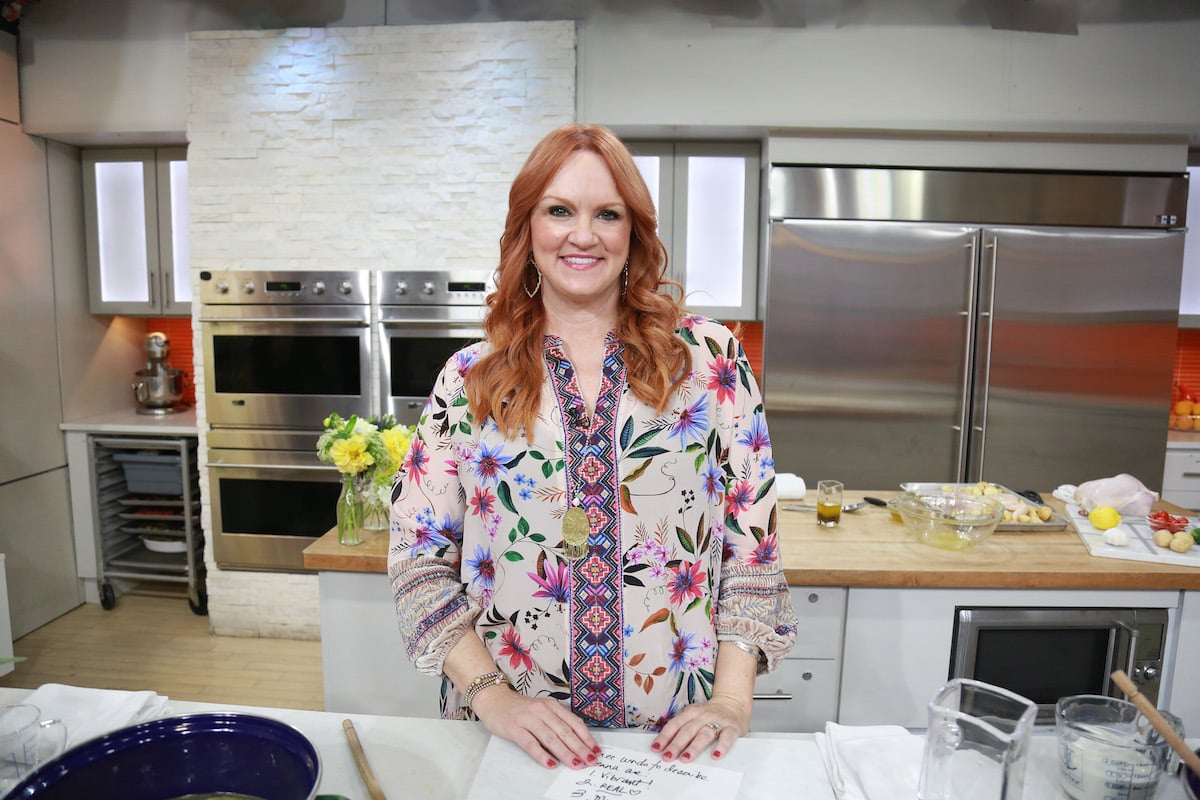 Ree Drummond makes an easy pizza and quesadilla mashup
Drummond demonstrated her speedy pepperoni pizzadilla recipe on an episode of The Pioneer Woman, calling it "a combo of two absolute favorites."
"I have two fallback recipes that I like to make when I need something simple for the kids — pizza and quesadillas," she explained. "Well, I'm getting ready to combine the two to make one over-the-top mashup."
She continued, "I am going to make a four-cheese pepperoni pizzadilla. It's a little bit Italian pizza, a little bit Mexican quesadilla. It is so kid-friendly. And it's actually mom-friendly, too."
How to make 'The Pioneer Woman' star's pizzadilla recipe
To make the easy meal idea, Drummond placed a large flour tortilla in a hot skillet with melted butter and olive oil. "I'm gonna treat this almost like a pizza crust," she said as she spooned on the sauce. The Food Network host topped it with grated provolone, fontina, mozzarella, and parmesan cheeses. Drummond sprinkled dried oregano over the cheeses then placed a second tortilla on top.
"I would consider myself a quesadilla scholar," she said. Drummond explained, "I love everything from chicken quesadillas to veggie quesadillas. I like really spicy quesadillas. My kids like them too but I love them. They're a religion for me, basically."
She flipped the tortilla with a big spatula and spread pizza sauce over the top. "This is such a fun recipe," Drummond said. "It's really amazing. There is no end to the combinations of mash-ups you can come up with. Who thought that a pepperoni pizza and a quesadilla could become one? Pretty amazing."
She sprinkled cheese over the sauce, then added thinly sliced red bell pepper, sliced red onion, and pepperoni.
"I'm taking the pepperoni route but you can do veggies, you can do Hawaiian with Canadian bacon and pineapple. Anything goes," Drummond said.
She added mozzarella cheese, olives, and a sprinkle of oregano to the pizza and quesadilla combo. Then Drummond placed it under the broiler until the cheese melted.
Drummond shared a quick tip for the best results
After the cheese melted, Drummond removed the pizzadilla from the pan then sliced it into pieces. "The pizzadilla is really soft when it first comes out of the skillet," she explained.
The Pioneer Woman star shared an easy tip for the best results. "So you want to let it stand for about 5 minutes and then it'll be easier to pick up and eat," Drummond said.
She served the tasty meal with warm pizza sauce on the side and sprinkled torn basil over the top. "So there it is, a pizzadilla," she said. "Where has this been all my life. I wish I'd known about these in college."
The full recipe is available on the Food Network website.
RELATED: 'The Pioneer Woman': Ree Drummond Uses 1 Easy Shortcut for Her Quick Skillet Pizza Recipe