'The Pioneer Woman' Ree Drummond's Mercantile Is a Bucket List Item for Some Fans
Fans just can't seem to get enough of The Pioneer Woman star Ree Drummond. Viewers of the chef's Food Network show like her so much that some have even placed her business, The Mercantile, on their bucket list. Here's what some fans have to say about their love for all things Ree Drummond.
The history of The Pioneer Woman Mercantile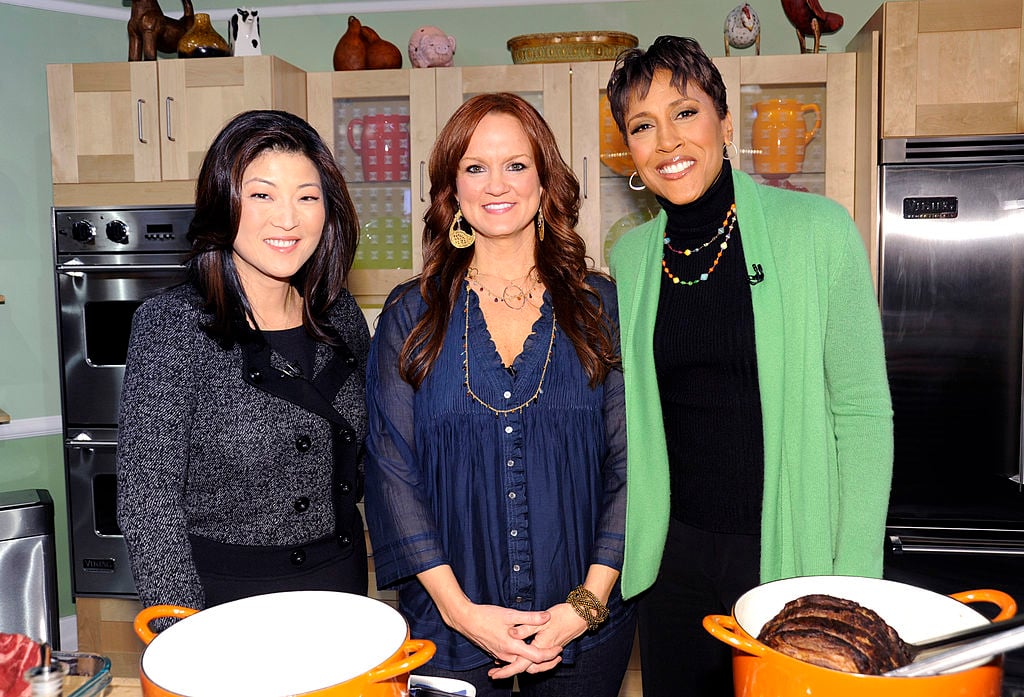 The Mercantile, or "The Merc," as Drummond likes to call it, is a restaurant, bakery and store located in Pawhuska, Oklahoma. "Ree and Ladd Drummond spent years renovating the hundred-year-old Osage Mercantile building on Main Street so that they could welcome visitors from near and far and give them a slice of small-town hospitality," says the website. It's no surprise fans want to come here, since the menu boasts pastries, coffee, and comfort food.
One fan called Ree Drummond her "food goddess"
Some fans really love The Pioneer Woman brand. They look to her for recipes and tips on everything from fashion to family. A faithful viewer of Drummond's show referred to her as a "food goddess" and sang her praises on Instagram. "I just made pulled pork in under an hour! I used your recipe for marinade and then Instapot! Plus, I cheated and grabbed your BBQ sauce in the grocery store! You are my food goddess!"
This Pioneer Woman viewer said Ree Drummond's Mercantile is on her bucket list
A viewer of The Pioneer Woman placed The Mercantile on her bucket list for a very special reason. She said she was diagnosed with a life-changing illness and seeing The Pioneer Woman Mercantile in person is something she wants to do before she passes on. "I was recently diagnosed with Alzheimer's, and I've started a bucket list. Staying at your hotel and going to the Merc are both high on the list." Other fans had nothing but good things to say about Drummond and her tasty recipes. Here's some of the fan love she recently received on Instagram:
Your food is so good. I have made so many of them. Keep the good food coming. My family loves them. Thanks for the recipes.
I don't think I've ever made anything of yours that I didn't like. Such yummy recipes. Thanks!
I love your show Ree! I could watch whatever you make all day!
I just love your show!!! Your one of my favorite people!!! Such an inspiration to all of us wannabe chefs out there!!!
Read more: Here's Where You Can Buy 'The Pioneer Woman' Ree Drummond's Tops
Check out Showbiz Cheat Sheet on Facebook!