'The Pioneer Woman': Ree Drummond's Million Dollar Dip Is a Quick Snack Idea
Ree Drummond has a quick snack recipe that has an impressive name — million dollar dip. The Pioneer Woman star's dip gets plenty of flavor when a "creamy base" is combined with delicious cheeses, bacon, toasted nuts, and seasonings.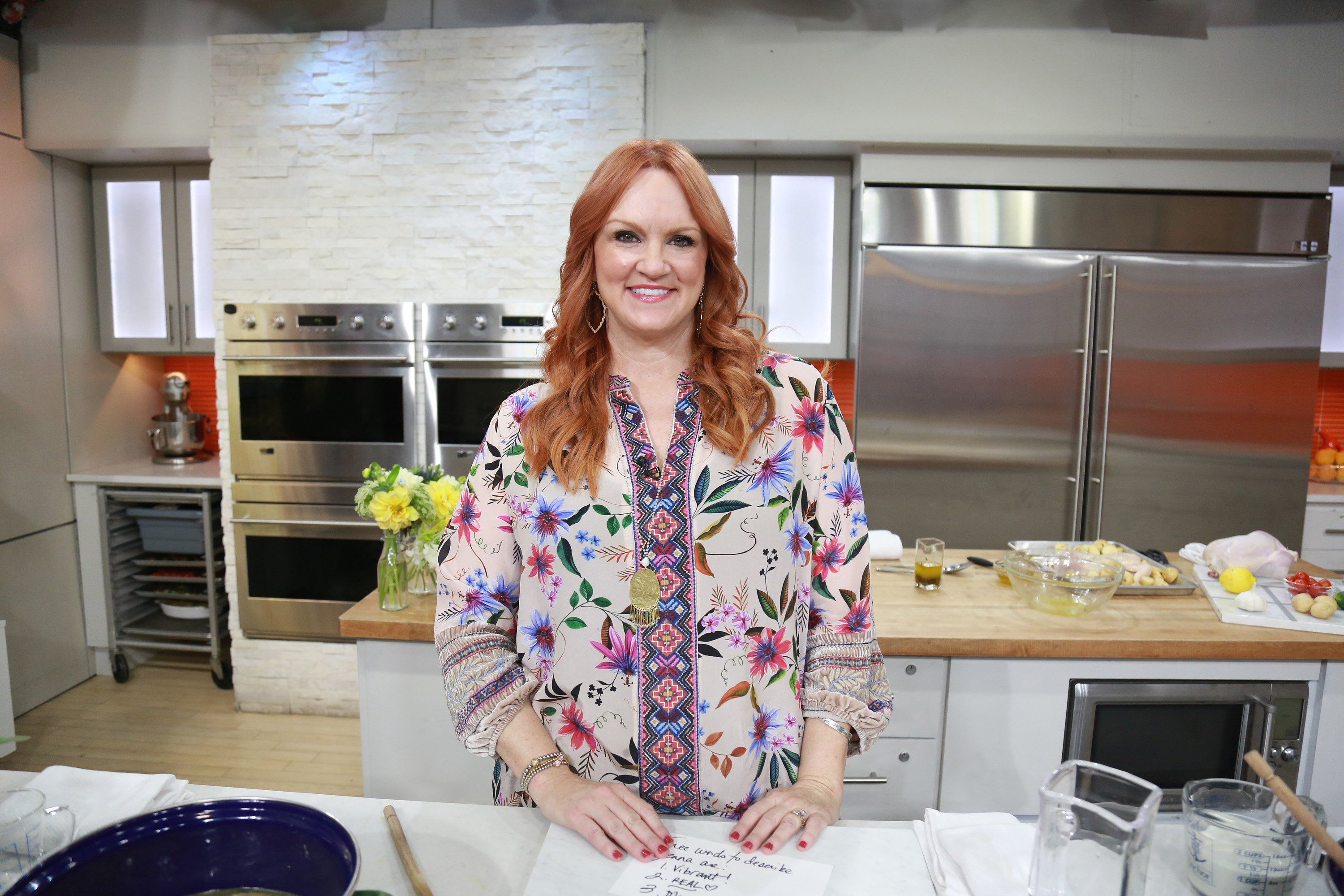 Ree Drummond's million dollar dip is so easy to make
Drummond demonstrated how to make her quick and delicious dip on an episode of The Pioneer Woman. She said her million dollar dip "totally lives up to its name."
The Pioneer Woman star warned, "You're going to want to pay close attention because this is going to move fast." She started with "the creamy base," a combination of softened cream cheese and mayonnaise.
She added sharp cheddar, grated swiss, and blue cheese crumbles to the bowl and stirred to combine the ingredients. "This is probably why it's called million dollar dip," Drummond explained. "I'm going to add eight pieces of bacon that have been fried crisp and cut really fine into a dice and then some toasted almonds."
Drummond explained that she toasted the nuts by putting slivered almonds into a skillet and heated them over medium-high heat for five minutes.
"I could stop right here and eat this for dinner," she confessed. "It is that good."
'The Pioneer Woman' star adds some seasonings to the quick dip recipe
Drummond added sliced green onions, salt, pepper, garlic powder, and cayenne pepper next. "I'm using garlic powder instead of minced or grated garlic because sometimes when you add raw garlic to a dip and let it sit, it can get sort of overpowering," she explained. "So the garlic powder keeps it from getting too strong."
She mixed all of the ingredients together before placing them in a serving bowl and covering it with plastic wrap. Drummond put the dip in the refrigerator for four hours to chill and sprinkled it with more green onions before serving the dip with crackers.
"See what I mean by fast?," she said. "An amazing cookout dip," she explained as she placed it on a buffet table. "I am definitely a fan."
"So this is how I do quick and easy cookouts on the ranch," Drummond shared. "Now I just need some people to come up here and help me eat all of this."
The full recipe is available on the Food Network website.
Ree Drummond makes an easy charcuterie board for a quick appetizer
Drummond shared her super easy and laid-back charcuterie board layout in a 2017 Instagram post. "Bruschetta bar/cheese board/yummy," The Pioneer Woman star wrote in the caption. "Melon, dried cherries, raw almonds, Brie, Parmesan, marinated tomatoes & olives, asparagus, pesto, fig jam, roasted red peppers, prosciutto, salami, mozzarella balls, marinated mushroom, arugula, basil … and grilled bread to put it on."
Drummond added, "No rules, though. Anything goes. (Except bananas)."
She used a baking sheet rather than a wood cutting board for the spread and put some of the items in mason jars and ramekins for visual interest.