'The Pioneer Woman': Ree Drummond's Mini Muffuletta Sandwich Recipe Has an 'Addictive' Element
Ree Drummond makes an easy muffuletta recipe inspired by a New Orleans sandwich. It's the perfect meal for a hot day when you don't want to turn on the oven.
Ree Drummond makes an easy and super hearty mini sandwich that gets more delicious as it chills in the refrigerator. The Pioneer Woman star's muffuletta recipe is inspired by a favorite New Orleans sandwich.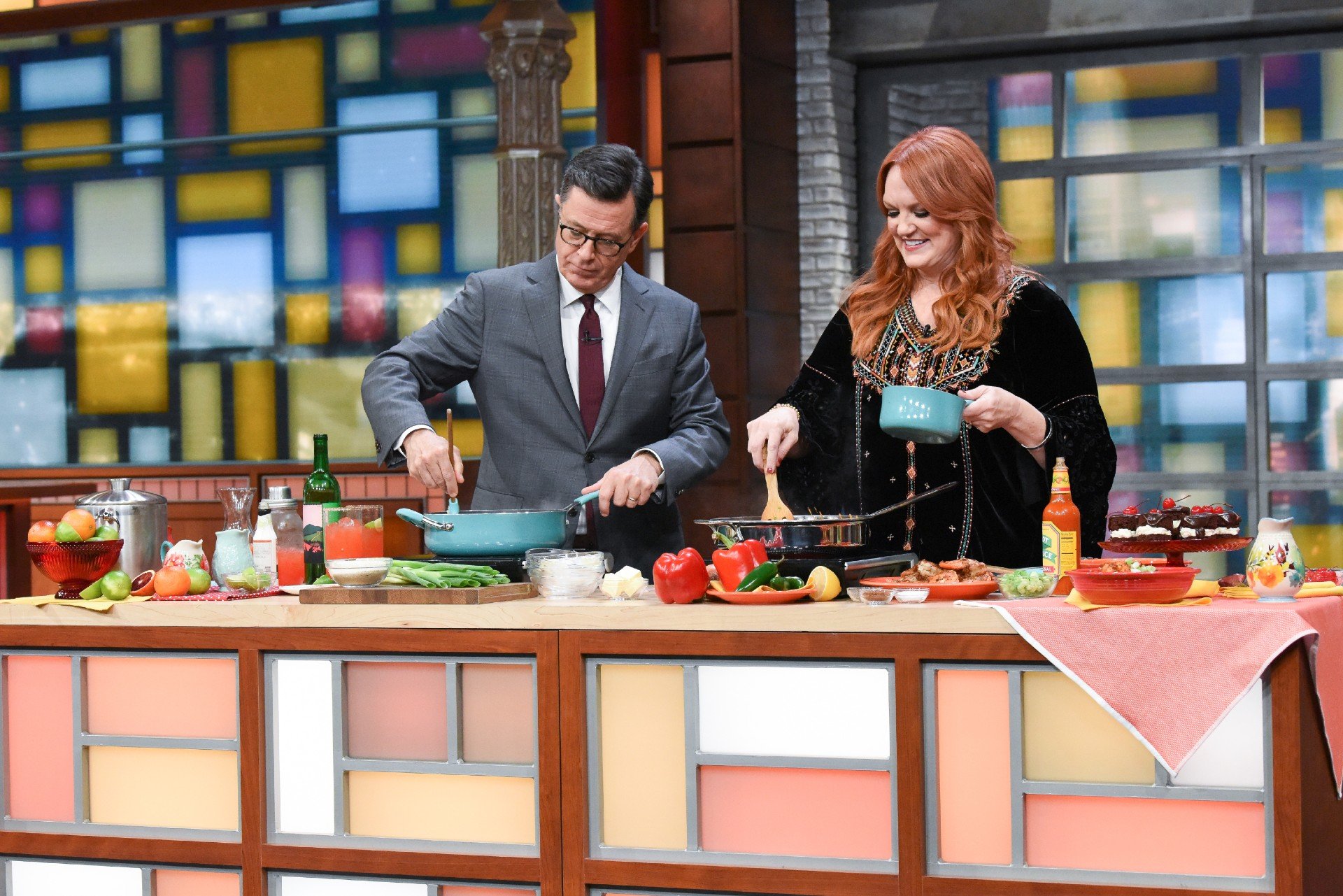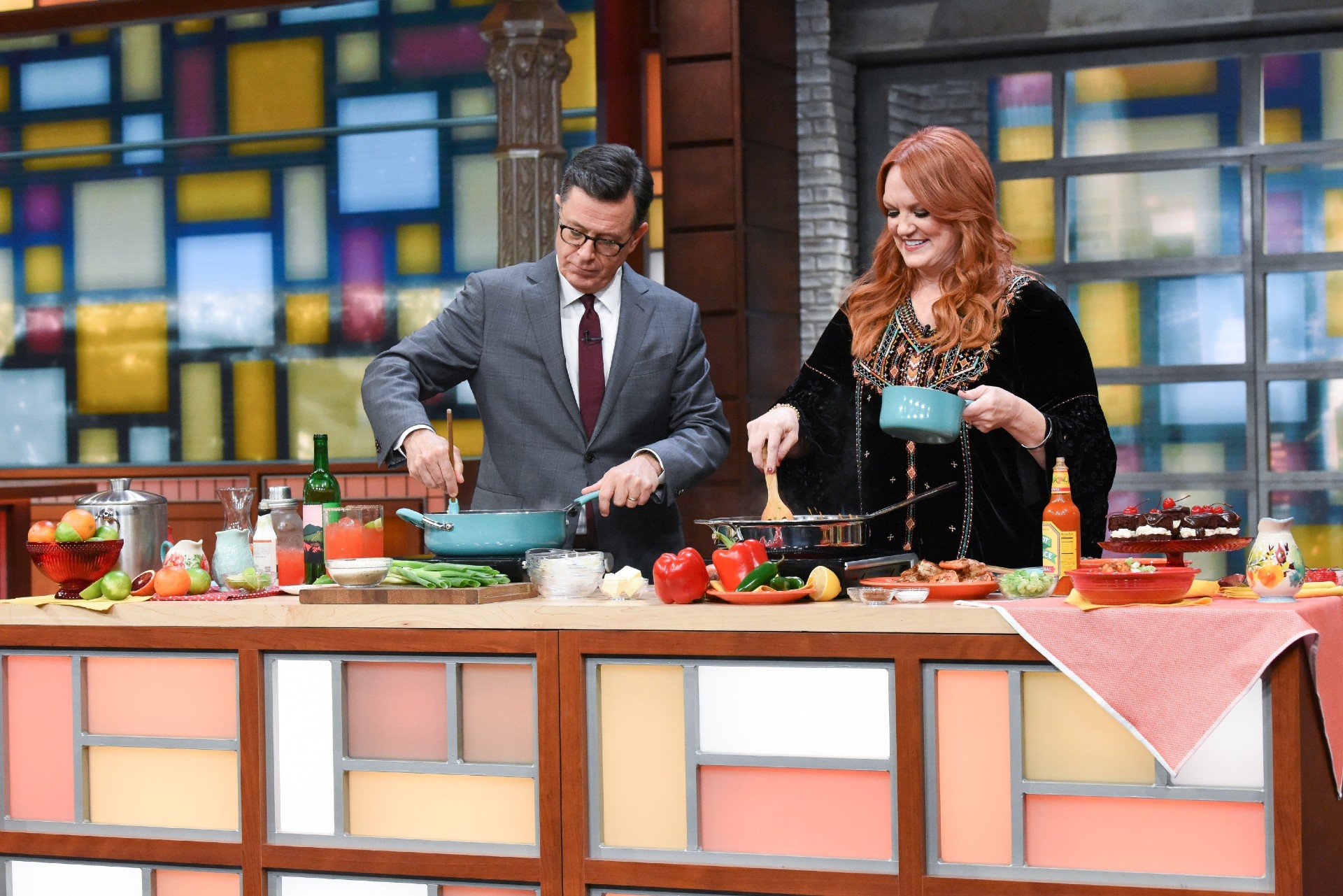 Ree Drummond loves to make an easy sandwich recipe when the weather is warm
Drummond demonstrated how to make her sandwiches on an episode of The Pioneer Woman. "One of my very, very favorite cold sandwiches in the world is a muffuletta and I'm gonna make a bunch of mini muffulettas," she said. "It's a sandwich that I have in New Orleans any time I go and I'm telling you what, there is some kind of magic that happens with these sandwiches."
She added, "None of the ingredients are complicated but oh, it results in such a great summertime sandwich."
The Food Network host started by making an olive spread. She combined mayonnaise, olives, green onions, oregano, jarred peppers, and pimentos.
Drummond said she "kind of got hooked on these little mini muffuletta sandwiches" while filming a show in New Orleans. "It has a mix of deli meats and cheese and the bread is always kind of soft," she noted.
"But the real magic is this olive spread," Drummond shared. "It is out of this world." She added red wine vinegar for "that sharp factor," salt and pepper.
'The Pioneer Woman' star calls the sandwich spread 'kind of addictive'
For the bread, Drummond used a package of dinner rolls that she carefully cut in half so she had two large pieces rather than pulling the rolls apart. She added the entire olive mixture to the bottom half. "I know it seems like a lot and it seems excessive, but there's nothing more disappointing than taking a bite of the sandwich and not having enough of that olive mixture," she explained.
"Because it just is what's so magical and I have to say, kind of addictive about these sandwiches," Drummond added.
The Pioneer Woman star transferred the bread to a sheet pan then got to work layering on the sandwich filling: mortadella, salami, roast beef, sopressata, prosciutto, provolone, mozzarella, and a mixture of shredded lettuce, olive oil, and red wine vinegar. She repeated the layers of meats and cheeses, pressed it all down slightly, then added the top piece of dinner rolls.
Ree Drummond's sandwich recipe is a great option for summer or a big gathering
Drummond shared how perfect this sandwich is for feeding a crowd. "This is such a cool sandwich that it's great for just family day-in, day-out lunches," she said. "You could also totally throw this together for a football-watching party. And it's great because you're making all the sandwiches at once."
She covered the pan with plastic wrap and refrigerated it for 2 hours. She sliced the rolls into individual sandwiches with a serrated knife. "Summertime snack, summertime dinner. I love these sandwiches," Drummond said.
She also made a regular-sized version of the sandwich on an episode of The Pioneer Woman dedicated to recipes that don't require cooking. She gave it a twist with ranch dressing, changed up the meats and cheeses slightly, and used ciabatta bread rather than dinner rolls.
The full recipe is available on the Food Network website.