'The Pioneer Woman': Ree Drummond's 'Heavenly' Mississippi Mud Cake Is a Chocolate Lover's Dream
Ree Drummond makes a chocolate cake that's topped with marshmallows and a chocolate icing. 'The Pioneer Woman's Mississippi mud cake is definitely decadent!
Ree Drummond has a go-to decadent chocolate cake recipe she said she can make in her sleep. The Pioneer Woman star's Mississippi mud cake is perfect for the chocolate lover in your life.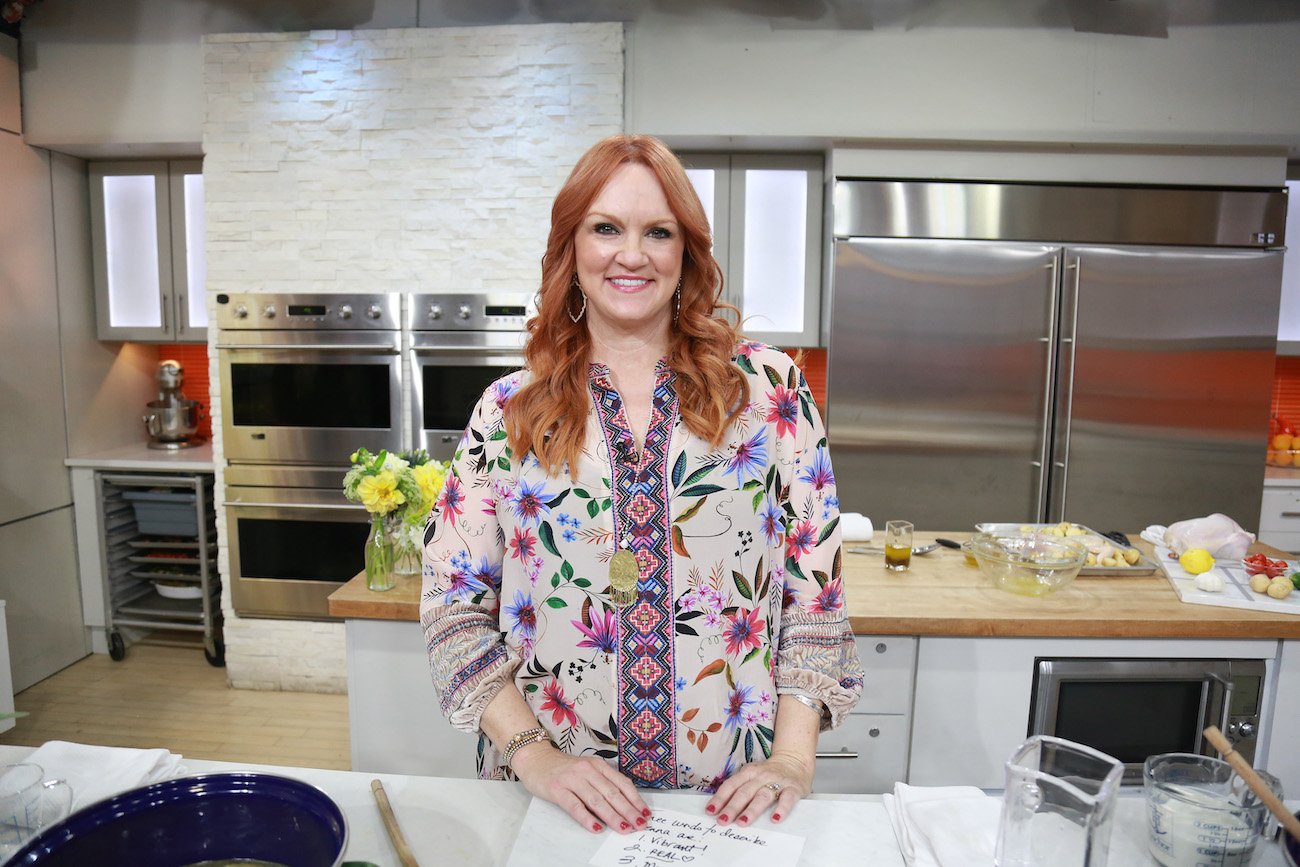 Ree Drummond made her Mississippi mud cake recipe on 'The Pioneer Woman'
Drummond demonstrated how to make her Mississippi mud cake recipe on an episode of The Pioneer Woman that featured "favorite chocolate treats."
She explained, "We are a family of chocolate lovers so I thought it would be fun for me to tell you about some chocolate treats I've made. Mississippi mud cake is pure chocolate heaven."
Drummond started by melting butter in a saucepan. She whisked in unsweetened cocoa powder then added boiling water, brought the mixture to a boil, then turned off the heat. She combined flour, sugar, and salt in another bowl then poured it into the chocolate mixture. "I don't need to totally mix it together," she explained. "I'm just pouring it in now so the chocolate has a chance to cool down a bit."
Drummond allowed the mixture to cool while she combined buttermilk, eggs, vanilla, and baking soda in a bowl. "I swear I could make this cake in my sleep," she explained. "I don't even think about the ingredients anymore. I know exactly what the quantities have to be."
She poured the buttermilk mixture into the bowl and folded everything together. "You don't want it to be super smooth," Drummond shared. "If you see a few lumps, that's fine too."
She poured the batter into a greased 9 x 13-inch pan and baked the cake at 350 degrees Fahrenheit for 20 minutes.
Drummond gave her chocolate cake an extra layer of richness
Drummond added more delicious layers of flavor to the cake, beginning with pouring a bag of mini marshmallows over the top.
To toast the marshmallows, she placed the pan under the broiler for 60 seconds. Then Drummond made a chocolate icing to top the cake. She melted butter in a saucepan and added cocoa, milk, powdered sugar, chopped pecans, and vanilla.
"There are so many fancy cake recipes out there with lots of complicated ingredients," The Pioneer Woman star noted. "I always go back to this one. There is just nothing better in the world."
She poured the icing over the marshmallows. "You don't have to totally cover the marshmallows," Drummond said. "It's OK to have some peeking through. It's kind of an invitation to dig in."
"That is one heavenly chocolate cake," Drummond added.
The full recipe is available on the Food Network website.
'The Pioneer Woman' star's cake earns rave reviews
Drummond's Mississippi mud cake recipe earned glowing reviews on the Food Network site. "This cake was almost like s'mores meets chocolate cake meets fudge," one reviewer shared. "It is so yummy and definitely a Southern recipe!"
Another Pioneer Woman fan raved, "I've never had a cake as delicious as this one! Decadent and fairly easy to make. It is good with added espresso."
"Made this cake and it is dangerously delicious!! Totally recommend for any chocolate lover," another reviewer wrote.
One reviewer said it was a hit with her husband. "I made this for my chocoholic husband for Valentine's Day and he said that this is the best dessert I've ever made! Ever! I'll definitely be making this again! And, yes, the cake is extremely moist and not too sweet! The icing/toasted marshmallow combo is to die for!"