'The Pioneer Woman': Ree Drummond's 'Morbid' Halloween Dessert Is a Fun Snack Idea
Ree Drummond is in the Halloween spirit with a cute dessert kids and adults alike will love. The Pioneer Woman star's Halloween dirt cups recipe makes the cutest spooky-themed dessert and is an easy homemade treat to make.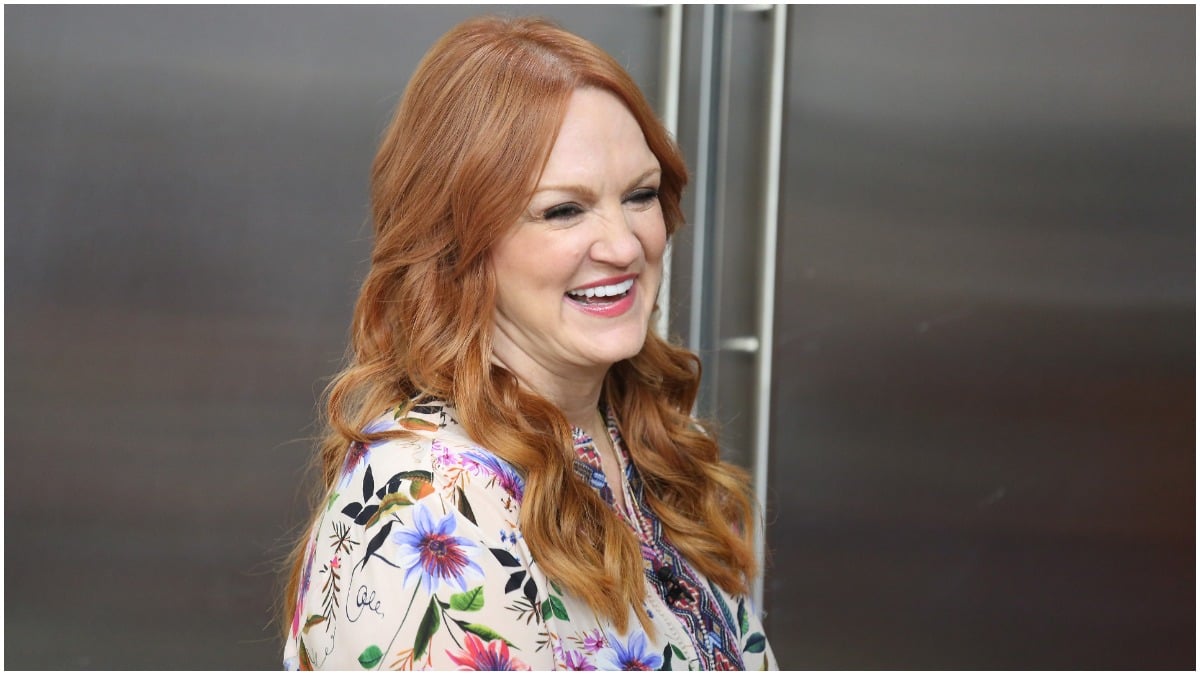 Ree Drummond's dirt cups are the perfect Halloween dessert
Drummond demonstrated how to make her Halloween dirt cups recipe on an episode of The Pioneer Woman. "They're going to look like little cemeteries in cups — you're going to love them," she explained.
The Food Network star started by making homemade chocolate pudding. Drummond put sugar, corn starch, salt, whole milk, and egg yolks in a saucepan and whisked the ingredients together. "Basically this is sort of a custard," she explained. "Sugar and eggs with some corn starch — and the corn starch helps that pudding texture."
Drummond cooked the mixture for five minutes until it thickened. She added vanilla and chopped bittersweet chocolate and explained, "You can also add semisweet chocolate — any kind of chocolate you want. I like bittersweet because then you wind up with a pudding that isn't overly sweet."
The Pioneer Woman star added butter "to give it a little bit of silky richness" and stirred the mixture to melt the butter into the pudding. Drummond removed the pudding from the heat to allow it to cool. She placed cups on a sheet pan and poured the pudding into each cup. "You want the pudding to chill for at least a couple of hours just so it's totally, totally set," she said.
The Halloween dessert has a lot of fun details
To assemble the Halloween treat, Drummond sprinkled crushed chocolate cookies over the top of the pudding to look like "dirt in the graveyard." For the tombstone, she took a store-bought cookie and wrote 'RIP' on it with an edible marker. "Kind of a morbid dessert, isn't it?" she joked as she placed the tombstone cookie in the pudding and crushed cookies.
To finish the dessert, The Pioneer Woman star placed candy bones in the cup on top of the crumbled cookies. Then she added something "kind of actually gross" — body part gummy candies. "And you can just have fun with it. You could add gummy worms if you want," she noted. "Even though they're a little bit morbid, I think they're precious."
The full recipe is available on the Food Network website.
'The Pioneer Woman' star's Halloween bark recipe is a cute snack idea
If you're looking for another Halloween-themed snack, Drummond's Halloween bark recipe is another fun idea. In a 2013 blog post on The Pioneer Woman website, Drummond shared just how customizable chocolate bark is. "There are as many versions of Halloween bark as there are grains of sand in all the beaches of the world," she wrote.
The process is easy. "To make Halloween bark, you need a bunch of … well, stuff," she explained. "Some form of melting chocolate is a must (I used widely available almond bark but you can sub good quality chocolate or colored melting candies from the craft store), then you just need stuff to adorn it with: nuts, cookies, pretzels, candies, the kitchen sink, etc. I also used graham crackers as a base, but sometimes I don't. There's no right or wrong way to make it."
Drummond melts chocolate in one bowl set over simmering water and melts white almond bark in another bowl. She gathers the toppings for the bark: pretzel sticks, chopped pistachios, chopped Oreos, mini chocolate chips, and "for a big injection of Halloween color, some Reese's Pieces."
Drummond then used the melted chocolate and almond bark to make two versions of bark. "The classic way is just to smear a layer of chocolate or almond bark on a pan and sprinkle on a bunch of different toppings," she wrote. "But I love the barks that have a graham cracker base, so that's what I'm-a-gonna-do."
She placed graham crackers on a baking sheet, spread melted almond bark on it, then sprinkled on the toppings. Drummond made a version with melted chocolate without the graham cracker base as well. For both, she recommended lightly pressing the toppings into the melted chocolate or almond bark, then refrigerating the dessert until it's set.