'The Pioneer Woman': Ree Drummond's Mustard Herb Chicken Recipe Is an Easy Weeknight Dinner Idea
Ree Drummond has a simple yet impressive meal idea that comes together quickly. The Pioneer Woman star's mustard herb chicken cutlets recipe is ready in 15 minutes and is packed with flavor.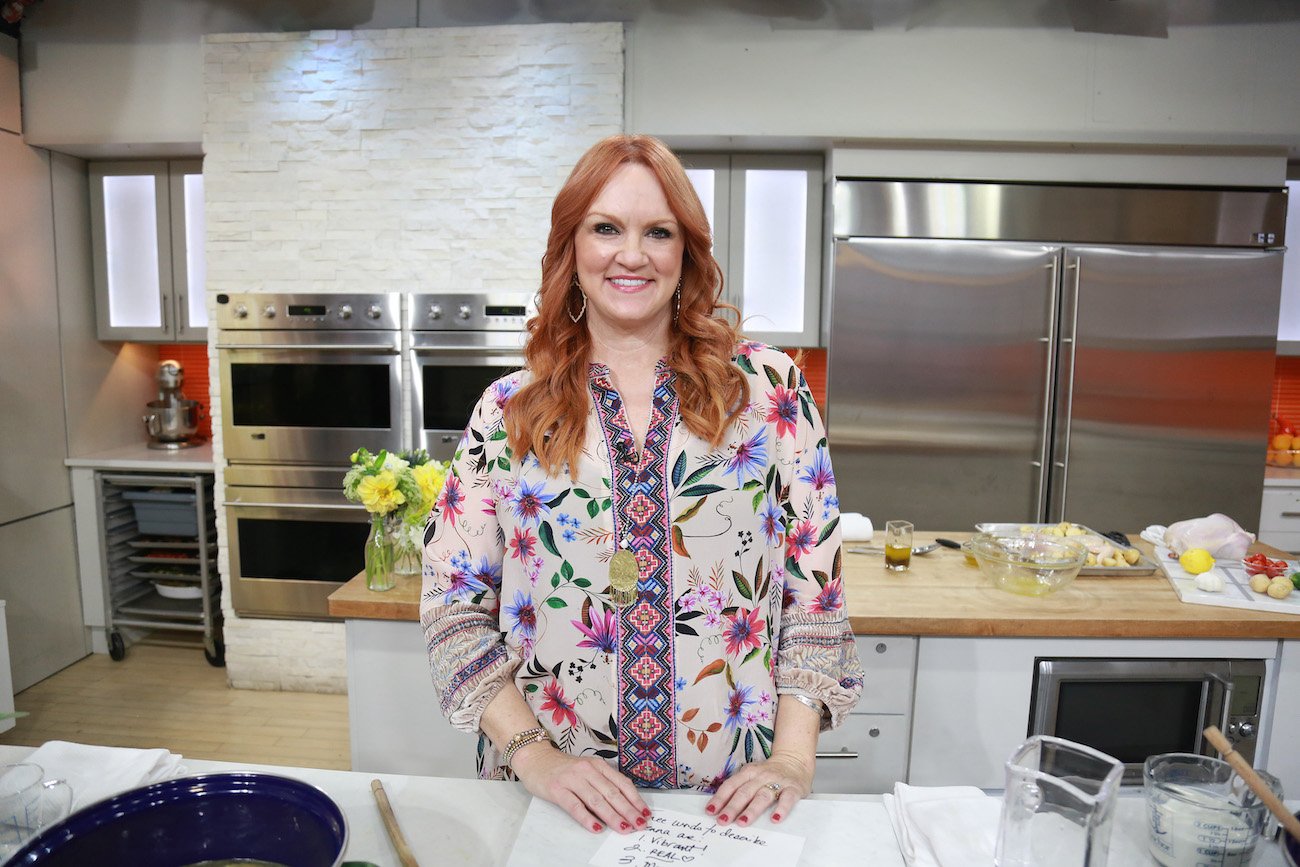 Ree Drummond makes an easy mustard herb chicken recipe
Drummond demonstrated how to make the easy recipe on an episode of The Pioneer Woman. "When company's coming over and time is tight — like it always is — mustard herb chicken cutlets are the way to go," she said.
Drummond cut chicken breasts in half through the middle to create two thin cutlet pieces per breast. She seasoned the chicken with salt and pepper then browned them in a hot skillet with olive oil and butter.
"Whenever I'm making weeknight meals involving chicken breasts, I often cut them in half like this and turn them into cutlets," the Food Network host explained. "They cook a lot faster — basically in half the time as a regular chicken breast."
She added, "Because these pieces are so thin they really just take about 3 minutes per side for the chicken to get done. You can't do that with a regular chicken breast, for sure."
Drummond removed the chicken from the skillet and added garlic to the pan. She poured in wine and let it thicken before she stirred in Dijon mustard, chicken broth, salt, pepper, and butter and allowed the sauce to bubble.
She added parsley, chives, and dill to the sauce then returned the chicken to the pan. "I like to do this because if any of the chicken is just barely undercooked, when it simmers in the sauce, it'll finish everything off," she noted.
Drummond makes an easy vegetable to go with the chicken
The Pioneer Woman star also made a garlic spinach side dish to go with the chicken. She poured olive oil in a high-sided pan, added chopped garlic, then added a pile of baby spinach. "I love this dish because you can substitute whatever greens you like — kale, Swiss chard, even collard greens would be good," she said.
Drummond noted that tongs are helpful when wilting greens to move them easily in the pan. She added lemon juice, salt, and pepper to the spinach and tossed the ingredients together.
To serve the dish, Drummond first placed a bed of the wilted spinach in a bowl, then topped it with "the star of the show," her saucy mustard chicken. "Gorgeous and fast," she said. "Doesn't get any better than that."
Drummond added, "Honestly, life is so busy we really don't get to entertain that much. But when we do, mustard herb chicken cutlets are a lifesaver and everyone loves them."
The full recipe is available on the Food Network website.
'The Pioneer Woman' star's recipe earns 5-star reviews
Based on the recipe's five-star reviews, the mustard herb chicken is a winner. Many reviewers weighed in with comments about how easy the dish is to make.
Comments included, "Delicious and easy," "This recipe was so quick and easy. I loved it!," and "Easy to follow and great flavor!"
"Delicious and perfect weeknight meal," one person noted. "I added mushrooms to the sauce and it turned out great! Weeknight win!"
Another impressed reviewer shared, "Keto friendly and delicious! It's a great recipe base to tweak as well."
RELATED: Ree Drummond's Spicy Chicken Sandwiches Are an Easy 16 Minute Meal