'The Pioneer Woman': Ree Drummond's No-Bake Cheesecake Is the Easiest Summer Dessert
Ree Drummond's no-bake lemon cheesecake is the perfect solution when you want a rich delicious dessert but don't want to turn on the oven. The Pioneer Woman star's easy cheesecake takes just 20 minutes to prep and is an ideal make-ahead dessert to feed a crowd.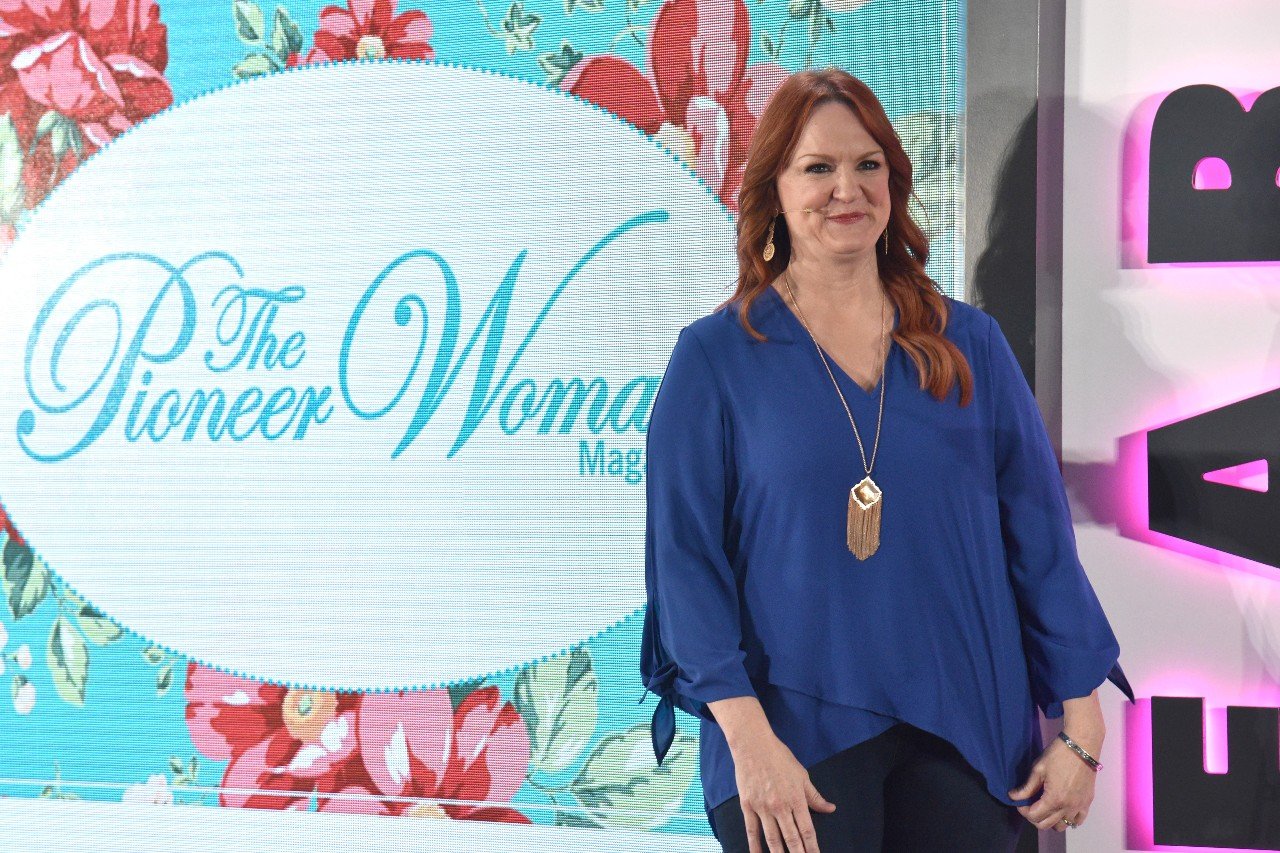 Ree Drummond's no-bake cheesecake has a light texture and a tangy taste
Drummond is a fan of the lemony dessert and an even bigger fan of skipping the need to bake a cheesecake. "There's something about the addition of lemon — both the zest and the juice — that just adds a nice citrusy freshness," her Pioneer Woman blog post explained.
The Food Network personality shared how this "bright, refreshing" take on cheesecake is so easy, taking just 20 minutes to make and zero time in the oven.
"It's much lighter in texture than a baked cheesecake, but a filling of sour cream and homemade whipped cream ensures it's still tangy and smooth," according to the blog post.
How to make Ree Drummond's no-bake lemon cheesecake
Drummond shared a link to the recipe on her Facebook page, noting, "This is a keeper! No egg in the cheesecake filling, and no baking. Just chill time! But we could all use a little chill time! Print this one out for the holiday weekend. Lemony magic!"
Drummond makes an easy graham cracker crust by placing graham crackers and light brown sugar in a food processor and processing them until they're finely ground. Then she adds melted butter and combines the ingredients, then presses the mixture into the bottom and up the sides of a springform pan. Drummond freezes the crust for 20 minutes while she preps the filling.
Her lemony cheesecake filling is so easy. She beats softened cream cheese in a stand mixer, then adds granulated sugar, confectioners' sugar, lemon juice, lemon zest, and sour cream, beating everything together until combined.
In another bowl, she uses a hand mixer with a whisk attachment to make the whipped cream. She combines heavy cream and vanilla extract and whips it on medium-high speed for 4 minutes until it forms stiff peaks. She folds one-third of the whipped cream into the cream cheese filling before adding the remaining whipped cream, folding gently until everything is combined.
After pouring the filling over the crust, she covers the pan with plastic wrap and refrigerates the dessert for 12 hours or overnight.
Drummond offers no-bake cheesecake pro-tips
The Pioneer Woman star's blog post includes some troubleshooting if the cheesecake doesn't get firm enough.
"If you're having trouble getting your cheesecake to set, it may just need to chill in the refrigerator for longer," the blog post advises. "For best results, a no-bake cheesecake should chill for a full 12 hours, or keep it in the fridge overnight. Slicing into your cheesecake before it has fully chilled and firmed up may result in a softer texture."
As for toppings, the cheesecake can be dressed up in a number of ways, with the recipe noting that sweet strawberries or a "dollop of lemon curd" pair well with the dessert's tart flavor.
You can find the full recipe on The Pioneer Woman website.
RELATED: 'The Pioneer Woman': Ree Drummond's Easy Frozen Tiramisu Cake Is Her Favorite Dessert