'The Pioneer Woman': Ree Drummond Uses 1 Old-School Hack for Her Family's Favorite Meal
Ree Drummond shared her family's favorite meal is a heart spaghetti chicken casserole. The Pioneer Woman star demonstrated her technique for making the casserole, which included boiling chicken and assembling shredded cooked chicken with spaghetti, onions, peppers, seasonings, and an old-school hack, cream of mushroom soup.
Ree Drummond's family loves a hearty dinner and her chicken spaghetti casserole definitely delivers in that area. The Pioneer Woman star shared how she employs one old-school timesaving hack for the the family favorite recipe.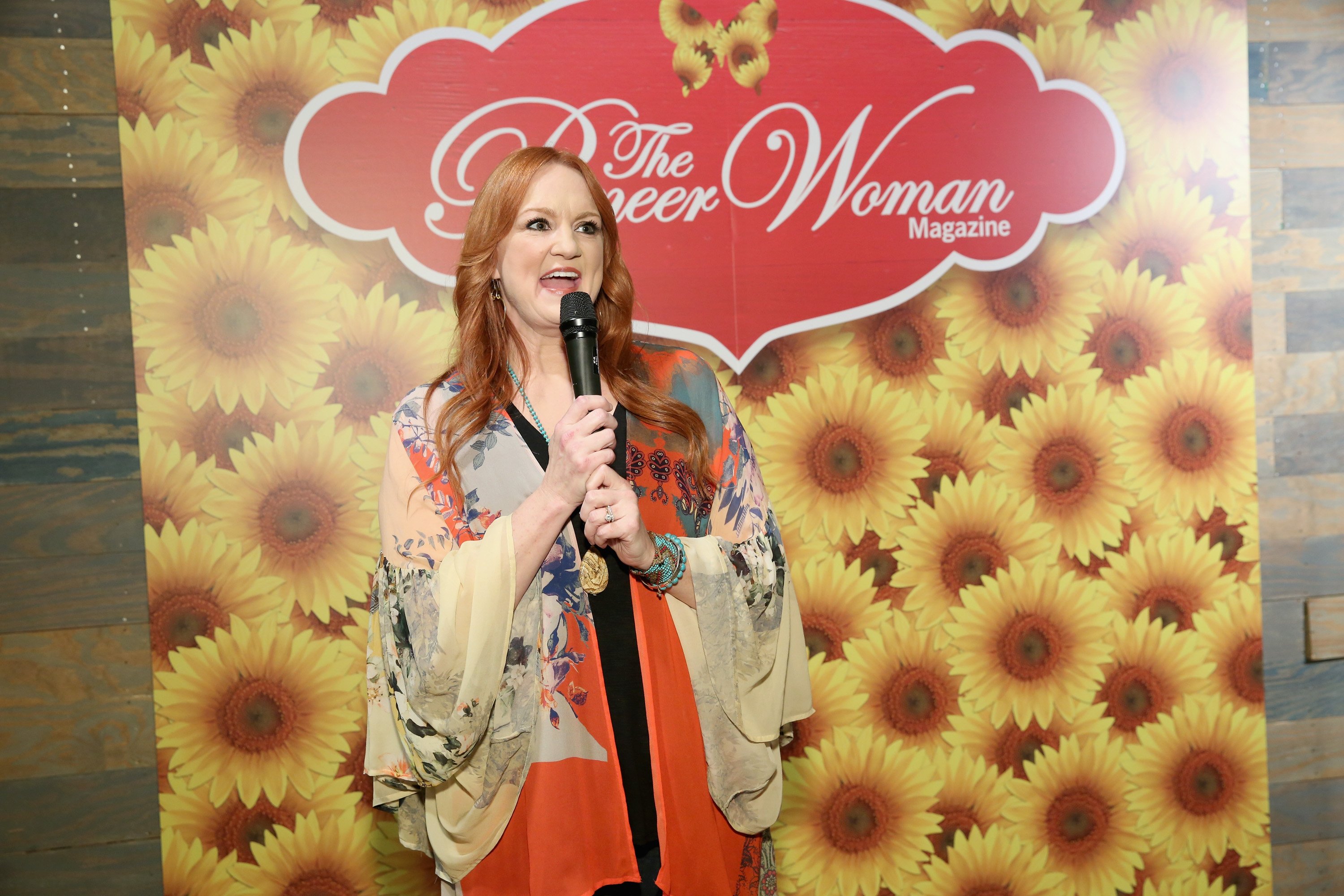 Ree Drummond's family loves her easy chicken spaghetti casserole
Drummond demonstrated just how easy it is to make the chicken spaghetti casserole during an episode of The Pioneer Woman. "I'm making one of my favorite comfort food casseroles, chicken spaghetti," she explained. "And it's my husband's favorite, my kids' favorite — so it's going to work out well for me."
She first boiled a chicken for the recipe. "I just put a whole cut-up chicken in a pot, brought it to a boil, then reduced the heat and simmered it for 25 minutes," Drummond explained. "Now the chicken is really tender, it's falling off the bone."
She reserved some of the liquid from cooking the chicken to use in the casserole later. "This is such a simple dish," she assured. "And, one of the things that makes this casserole so great is that it's easy to eat." Drummond shared a quick trick to make it so easy — she breaks the spaghetti into pieces before boiling it.
She cooked the spaghetti in the same water she cooked the chicken in to give the pasta "great flavor."
The Pioneer Woman star pulled apart the chicken and placed the shredded meat in a bowl, then added diced onions, diced green and red bell peppers, plus salt, cayenne pepper, and seasoned salt.
Ree Drummond uses an old-school casserole shortcut
Drummond also revealed the one ingredient she uses that's a classic casserole shortcut. "Now most of this casserole recipe is from scratch but there's one ingredient I just can't reproduce," she explained. "And that's canned cream of mushroom soup."
She removed the spaghetti from the water and added it to the ingredients, stirring to combine everything, then added a bit of the reserved broth and sharp cheddar cheese. Drummond recommended checking to see if more liquid should be added.
"Because it's baking in the oven, you want it to be a little bit liquidy when it goes in. Then it won't get thick and gloopy," she explained.
After she poured everything into a casserole dish, she sprinkled more cheese over the top and baked it in a 350 degree Fahrenheit oven for 35 to 40 minutes.
'The Pioneer Woman' star's casserole is a great make-ahead meal
Drummond wrote about her chicken spaghetti recipe in a 2020 Pioneer Woman blog post. "There is a lot of 'stuff' in this casserole, but the way I ensure widespread acceptance and bliss by those I serve it to is to keep everything diced very small and to season it adequately," she shared.
The Pioneer Woman star also explained that chicken breasts "work just fine" for the recipe, as does leftover chicken. "Just be sure to add a small amount of canned chicken broth to the water before you boil the spaghetti," she wrote.
Drummond shared that the casserole can be covered and put in the freezer unbaked or in the refrigerator for up to two days and baked later. "This really is one of the all-time greatest 'make before' comfort foods," she wrote. "Our cowboys LOVE this dish. Marlboro Man loves this dish. My kids love this dish. Therefore, I love this dish."
The full recipe is available on the Food Network website.