'The Pioneer Woman' Ree Drummond: Our Favorite Recipes So Far
Ree Drummond knows how to create hearty, yet tasty meals. Here are our favorites from the Food Network star.
Ree Drummond has been on The Food Network since 2011. During that time, she has whipped up hundreds of delicious meals. Here are our favorite recipes from The Pioneer Woman so far.
Ree Drummond's drip beef with caramelized onions and provolone sandwich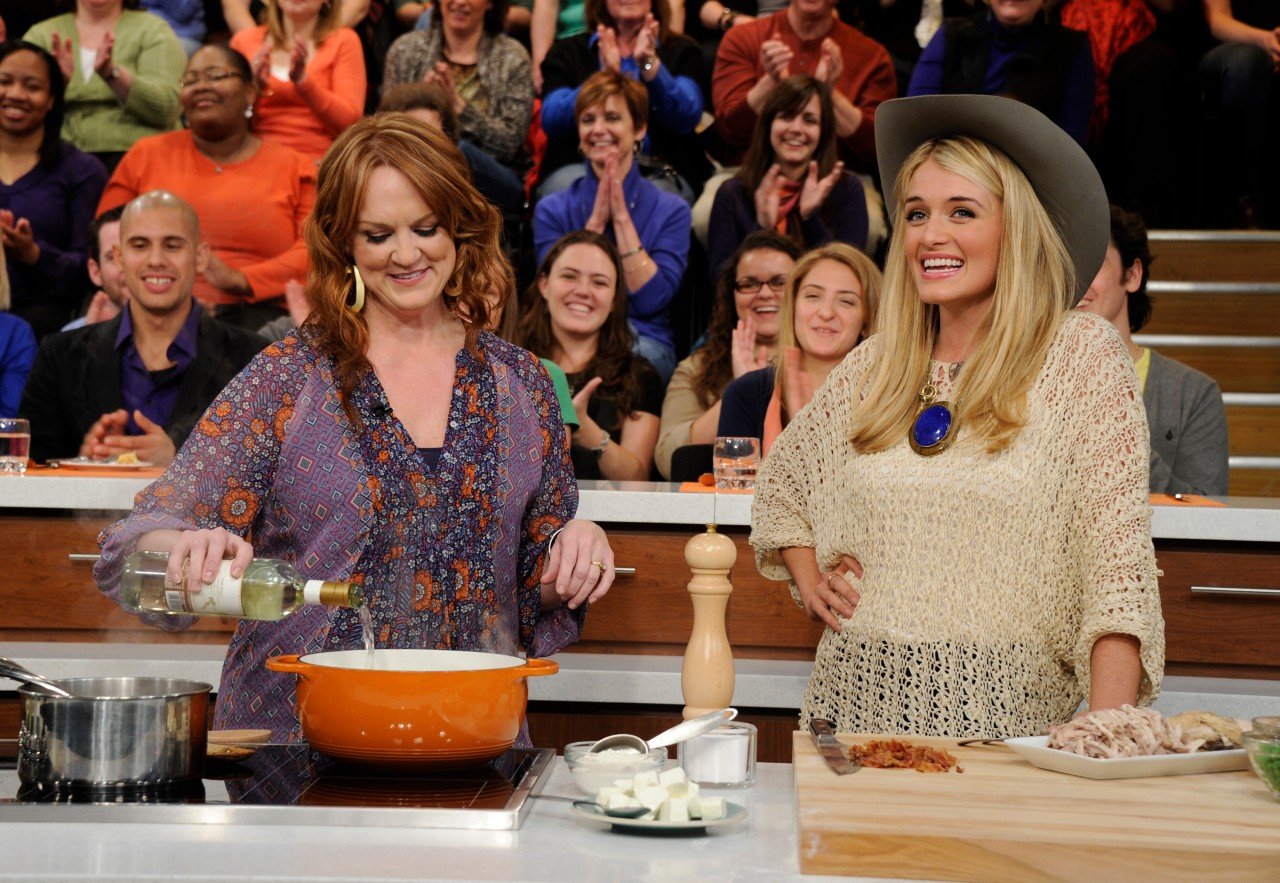 During the coronavirus (COVID-19) quarantine, Drummond experimented with a few recipes. One recipe she made was a drip beef with caramelized onions and provolone sandwich, which she describes as "blessed." In her book Frontier Follies, she says the sandwich was so good that it "received 5+ stars" from her family.
According to Drummond, one of the best parts of making this sandwich is that it can satisfy the hunger of a houseful of teenagers. She jokes you can make your kids do the dishes afterward. She shares the directions on The Pioneer Woman website. If you would rather not use a slow cooker, you can find stove-top instructions on the Food Network website.
Peach dumplings
Drummond says her peach dumpling recipe is just like apple dumplings. Some of the ingredients in this recipe are frozen peach slices, vanilla extract, cinnamon, and 7-Up, Mountain Dew, or Sprite. The Food Network cook says the soda adds a little extra pizazz.
"You know what this is gonna do?" says Drummond on her website. "It's gonna just become part of the mix and result in this magical mystery syrup that'll make the dumplings irresistible," she answers.
Gazpacho
Drummond enjoys gazpacho soup. If you're hesitant to try it because you imagine it as a hot soup that's served cold, have no fear. Drummond says that's not what gazpacho is at all.
"Gazpacho is a raw, cold soup—it shouldn't be considered a cooked tomato soup that's served cold," says Drummond on The Pioneer Woman website. "No way! Gazpacho is fresh, textured, light, and such a delicious summer treat. I love it more every time I eat it. It just feels good." You can get Drummond's full gazpacho recipe when you visit her website.
Linguini with clam sauce
Drummond tried to impress her husband, Ladd Drummond during their early years of dating. During an episode of The Pioneer Woman, Ree says her first home-cooked meal for Ladd was linguini with clam sauce, reports The Food Network.
Ree's linguini wasn't the type of food Ladd is used to eating. She learned later he likes to eat heartier meals. "Talk about the perfect food for a cattle rancher," Ree joked. "Knowing what I now know about Ladd Drummond, this cracks me up … He's kind of a meat and potatoes type." Now, Ree makes meals that fit Ladd's lifestyle. She even has a section on her blog named "cowboy food," which features recipes for hearty dishes such as smothered pork chops, meatball casserole, and grilled tenderloin.
Ree Drummond's coffee dulce de leche ice cream
Some of the ingredients you'll need to make this ice cream are sugar, egg yolks, vanilla extract, and heavy cream. This recipe yields 12 servings, requires about 30 minutes of prep time, and takes a total of 13 hours and 30 minutes to make. You can find the full recipe and instructions on Drummond's website.
The Food Network cook tells Imbibe magazine that one way she likes to unwind during the holidays is to drink dulce de leche coffee. "I've had a really busy year, starting with my book tour and then TV shoots, so all I want is to be able to stay in my yoga pants, eat cinnamon rolls, drink dulce de leche coffee and relax," says Drummond. "Nothing tangible—just lots of time with my family."
Follow Sheiresa Ngo on Twitter.