'The Pioneer Woman': Ree Drummond Has the Perfect Way to Use Leftover Mashed Potatoes
Ree Drummond has the perfect recipe solution for leftover mashed potatoes. Rather than reheating and serving the potatoes the same way the next day, The Pioneer Woman star coats them in cheese and breadcrumbs and fries them. Find out how to make her easy crispy potato balls recipe and how she makes creamy mashed potatoes.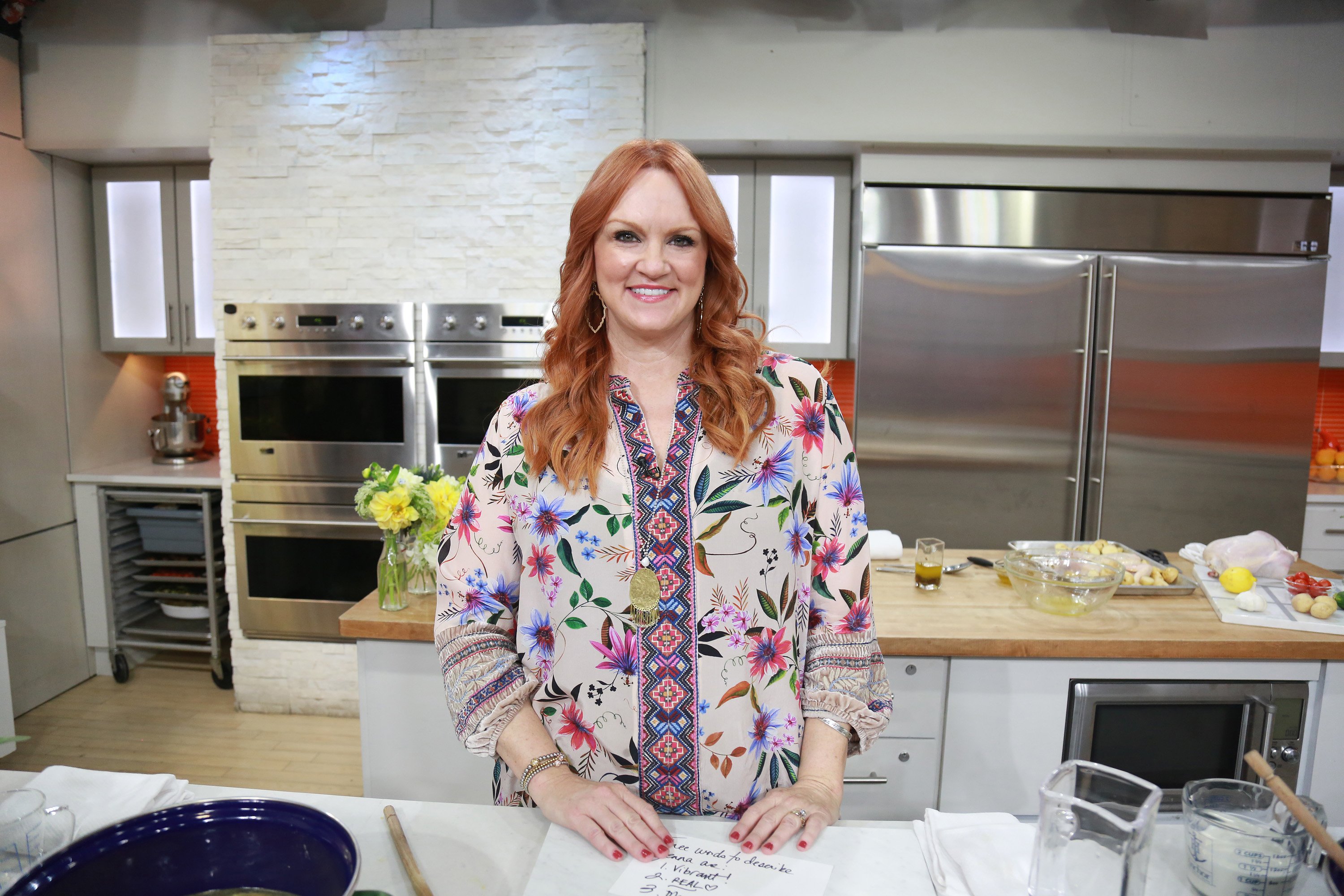 Ree Drummond's crispy potato balls recipe puts a new spin on leftovers
Drummond demonstrated how to make her crispy potato balls recipe on an episode of The Pioneer Woman and it definitely gives leftover mashed potatoes a whole new spin. "These are cheesy, flavorful, crispy, wonderful," she said. "And you can make them with leftover mashed potatoes, which is a common thing in my house."
She added an egg, parsley, mozzarella cheese, and parmesan cheese to leftover mashed potatoes, stirring to combine the ingredients. "They're basically little potato croquettes," she explained as she stopped stirring to add some flour. "This sort of turns into more of a potato dough, sort of like gnocchi," she added.
Drummond moved on to the next step, which she called "really fun and really messy." The Food Network star dipped her fingers in a bowl of water, grabbed a handful of the potato mixture and patted it to form a ball. Then she rolled it in a plate of seasoned breadcrumbs, making sure the crumbs stuck.
She repeated the process, then dropped the potato balls into hot oil in a deep skillet or dutch oven, cooking until they were golden brown, about 3 to 5 minutes, then drained the potato balls on a paper towel-lined plate. After placing the potatoes on a platter, she sprinkled them with salt, parsley, and parmesan cheese.
You can find the full recipe for Drummond's crispy potato balls on the Food Network website.
Ree Drummond adds an extra ingredient to her mashed potatoes
Drummond's mashed potatoes recipe has an extra ingredient that makes all the difference — cream cheese. She peels the potatoes and cuts them into small chunks, then boils the potatoes until fork tender.
After draining the potatoes and returning them to the pot, she mashes them, then adds two sticks of butter, an 8-ounce package of softened cream cheese, cream, half-and-half, salt, seasoned salt, and pepper. She continues to mash the potatoes until everything is combined and creamy.
Her mashed potatoes recipe goes one extra step for delicious flavor. Drummond pours the potatoes into a baking dish, dots the top with butter, and bakes them in a 350 degree Fahrenheit oven for 35 to 40 minutes.
The potatoes can also be made ahead of time and kept in the refrigerator covered for up to two days. When ready to bake, simply pop them in the oven.
The full recipe for The Pioneer Woman star's mashed potatoes is available on the Food Network website.