'The Pioneer Woman': Ree Drummond's Perfect Potluck Cake Recipe Uses Easy Timesaving Shortcuts
Ree Drummond has the perfect make-ahead dessert for your next potluck or barbecue and it couldn't be easier. The Pioneer Woman star's pig pickin' cake uses some easy shortcuts, beginning with cake mix that gets an upgrade with mandarin oranges and a delicious cream cheese frosting that incorporates crushed pineapple.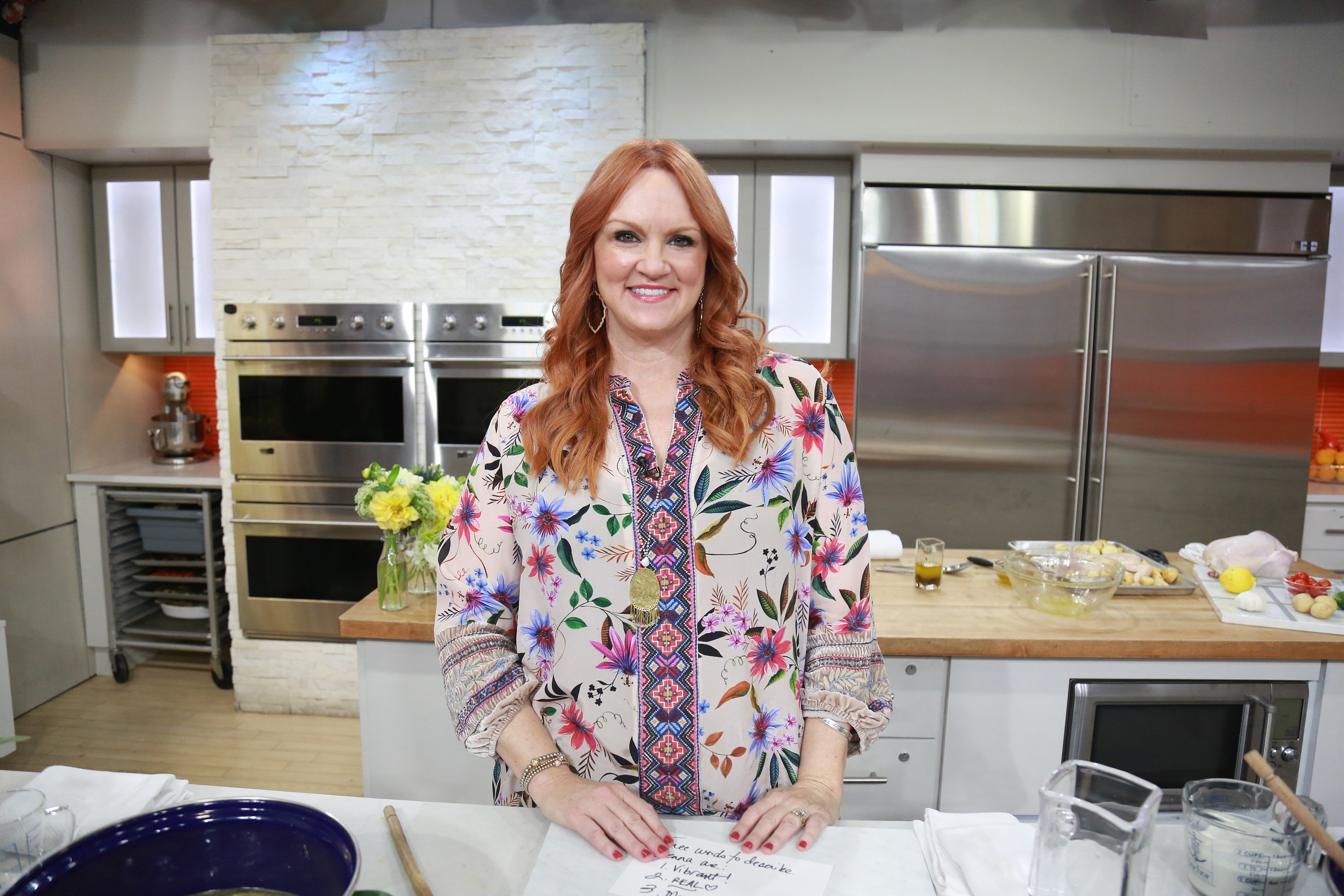 Ree Drummond shared her 'pig cake' in an old 'Pioneer Woman' blog post
Drummond shared her recipe for something she called "pig cake" in a 2011 blog post on her Pioneer Woman website. "A classic potluck cake that's even more delicious if you make it the night before," the post promised.
"I'm in sort of a potluck mood lately. I can't explain it," she wrote. "I don't know whether it's that we haven't had a potluck meal at our church for awhile … or that I miss all the weird and wonderful and warm foods on a potluck table…"
Drummond continued, "I also know this: I love this cake. I have no idea why it's called Pig Cake. And I don't really care. I just know that it's a scrumptious potluck classic that I've seen (and eaten, with enthusiasm) over and over throughout my life."
"I have generations of church ladies before me to thank," The Pioneer Woman star added.
Ree Drummond demonstrated how to make her easy pig pickin' cake
Drummond demonstrated how to make the fruity cake on The Pioneer Woman cooking show, only she now calls it a pig pickin' cake, "inspired by the new college rivalry between my two daughters."
It's an easy cake to whip up because Drummond uses a boxed cake mix as a quick shortcut. She added the cake mix to her mixer with a stick of softened butter, then drizzled in the syrup from a can of mandarin oranges while the mixer ran at slow speed.
"Mandarin oranges figure prominently in pig pickin' cake," she explained. "It's so easy to use a cake mix and really this cake is so delicious you won't even know you didn't make the cake from scratch."
Next, she added eggs, while explaining, "It's a great cake to take to barbecues — in fact, that's where it got its name. And it's also great for potlucks."
She added vanilla then mixed the cake batter for four minutes until it was light and fluffy. Finally, she added mandarin oranges from a can, mixing the batter to slightly break the oranges into pieces.
She poured the cake batter into a greased pan and baked it in a 350 degree Fahrenheit oven for 30 minutes. After baking, she let it cool for an hour.
'The Pioneer Woman' star gives ordinary cream cheese frosting a fruity upgrade
After the cake cooled, Drummond turned it out onto a platter and made a cream cheese frosting that she kicked up a notch with a fruity addition.
"A pig pickin' cake needs a delicious frosting and this is just the one," she said as she added softened cream cheese to a mixer with powdered sugar, mixing it until it was smooth. After transferring the cream cheese and sugar mixture to a bowl, she added vanilla extract and cold heavy cream to the mixer, whipping it for two minutes, until soft peaks formed.
She added the cream cheese mixture back into the cream and whipped everything for another three minutes until stiff peaks formed, then folded in drained crushed pineapple and spread "the heavenly frosting" over the cake. She decorated the cake with mandarin oranges just before serving it.
You can find the full recipe on the Food Network website.