'The Pioneer Woman' Ree Drummond's Favorite Pizza
If you're looking for a new recipe that will help you feed a group of people, or you're looking to stretch a meal, there are plenty of options available. One meal you might want to try is homemade pizza. Here's The Pioneer Woman star Ree Drummond's favorite pizza. The secret to Ree Drummond's pizza sauce …
If you're looking for a new recipe that will help you feed a group of people, or you're looking to stretch a meal, there are plenty of options available. One meal you might want to try is homemade pizza. Here's The Pioneer Woman star Ree Drummond's favorite pizza.
The secret to Ree Drummond's pizza sauce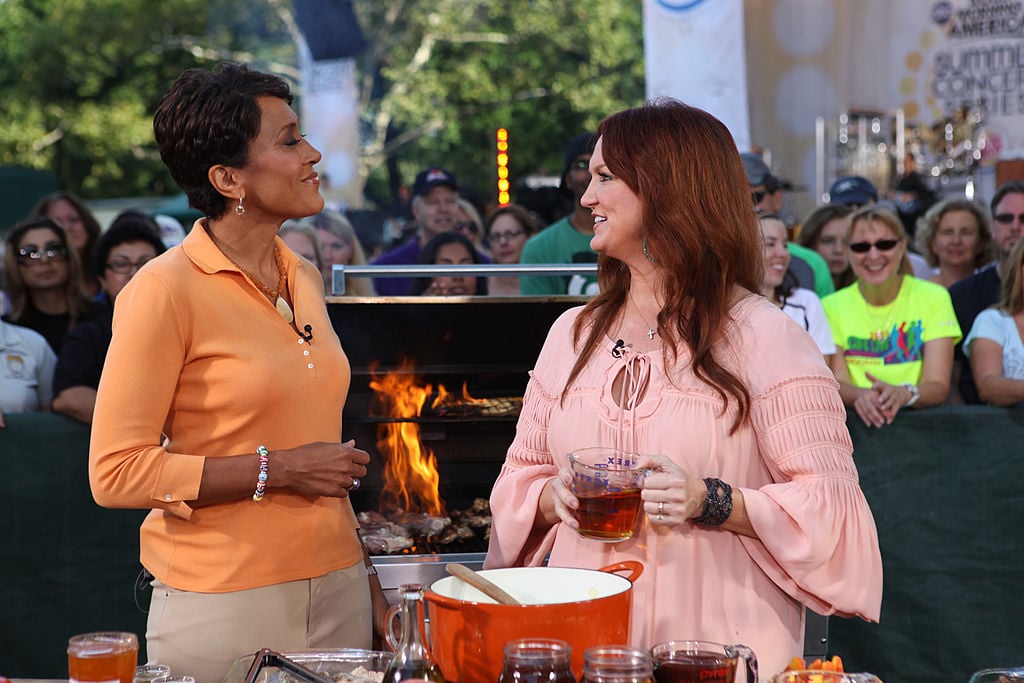 In the spring 2020 issue of The Pioneer Woman magazine, a fan wrote in to say she's a big fan of Drummond's pizza recipes. She asked for assistance with making the sauce. Drummond says the recipe at P-Town Pizza includes an ingredient that makes the sauce flavorful. "The sauce we make at P-Town pizza is amazing," replied Drummond. "We add Calabrian chili paste, which you can order online. But if you're short on time, I recommend using good-quality marinara as a pizza sauce. It's a great shortcut!"
This is Ree Drummond's favorite pizza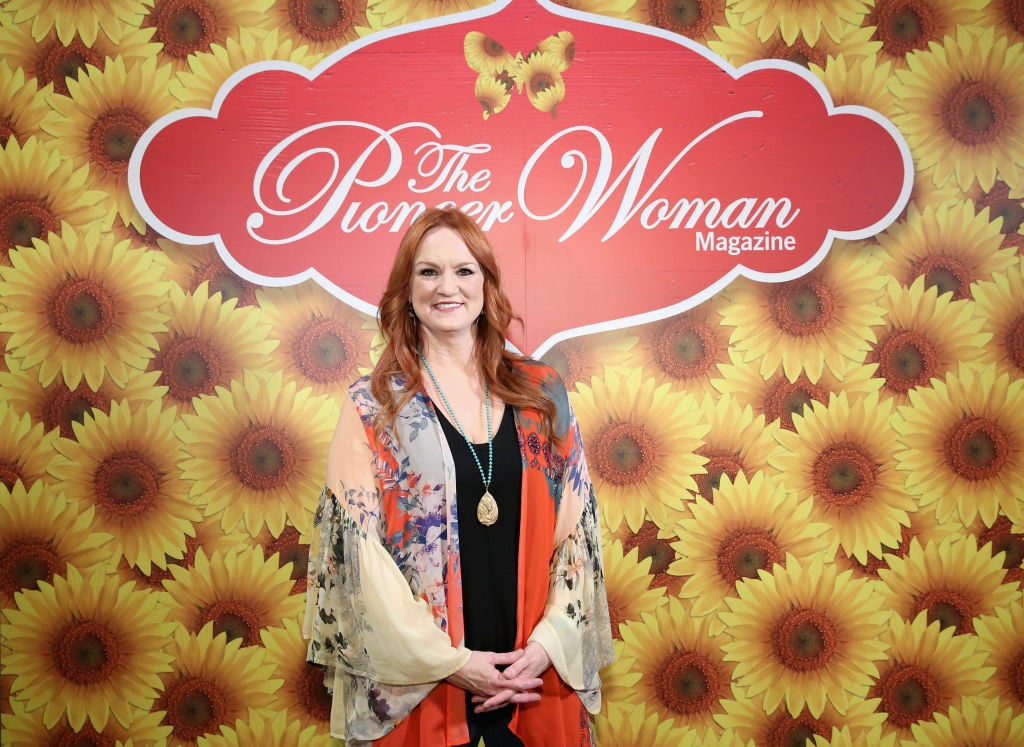 So, what's Ree Drummond's favorite pizza? Drummond says her favorite is a vegetarian pizza she appropriately named Pioneer Woman's Favorite Pizza. She has a lot of great things to say about her favorite pizza in The Pioneer Woman blog.
"Let's face it: I have a list of favorite pizzas so long, it stretches out the front door and well into our north pasture," wrote Drummond. "This is but one of the thousands of pizzas I have known and loved; it's completely delicious. It's a vegetarian pizza, too—most of my favorite pizzas are." Drummond includes the recipe and baking instructions for her favorite pizza on the blog.
For the crust, you'll need:
1 teaspoon of active dry or instant yeast
4 cups all-purpose flour
1 teaspoon kosher salt
1/3 cup extra virgin olive oil
For the pizza, you'll need:
1 whole large eggplant (or two medium eggplants)
kosher salt, for sprinkling
1 pint grape tomatoes
2 cloves garlic, minced
8 ounces, weight fresh mozzarella cheese, sliced very thin
1/2 cup freshly grated parmesan cheese
extra virgin olive oil for drizzling
freshly ground black pepper
Why Ree Drummond loves this pizza so much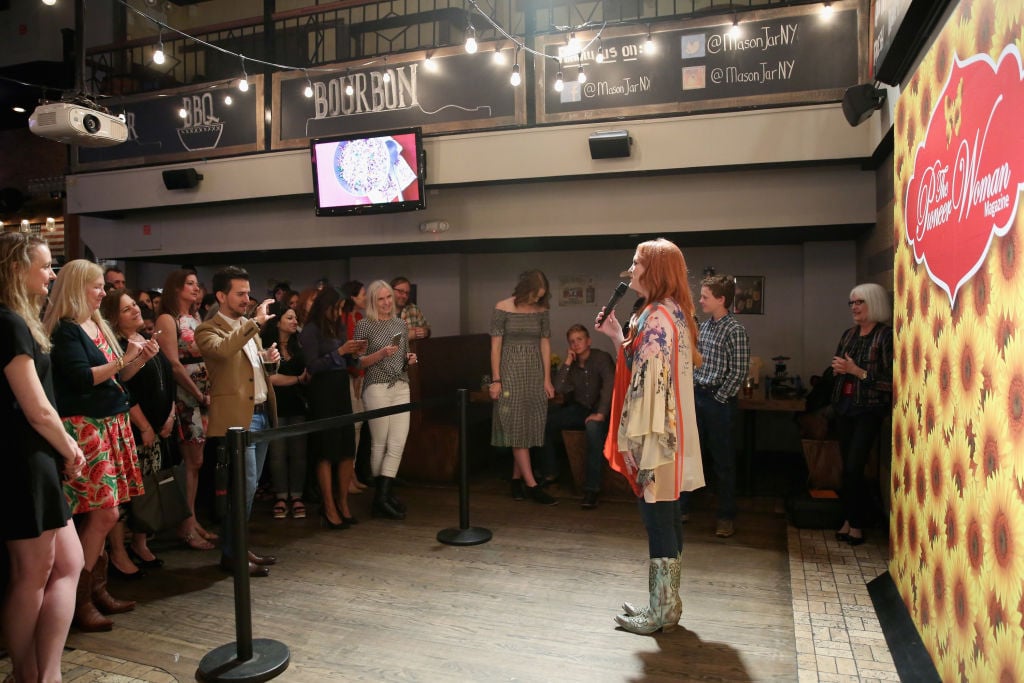 One of the reasons Drummond says she enjoys this pizza is because you can make two crusts out of it. She also enjoys this recipe because she gets more of it to herself. Apparently, the members of her household aren't fans of vegetarian pizza, so this leaves more for her. She says she usually takes the second crust and makes a pizza for the meat-eaters in her house.
Drummond says she doesn't mind having to make a second pizza, since there's enough dough to go around:
This is a cinch, though, as my pizza crust actually makes two pizzas. So, use half the dough to make a pizza that makes your skirt fly up, and the other half to cater to the other taste buds in your family.

Or have a pizza party, making this and the Potato Leek Pizza (my other favorite pizza) from my cookbook for a vegetarian extravaganza. Or take a walk on the wild side and just store the rest of the dough in the fridge for a few more days; it just gets better with age. Either way, try this pizza soon. It'll make you happy.
Read more: The Pioneer Woman Ree Drummond Demonstrates How to Turn Beans into Three Different Meals
Follow Sheiresa @SheiresaNgo