'The Pioneer Woman' Star Ree Drummond Poses With Son Todd in Photo and Fans Are Obsessed With Her Shirt (It's Actually a Dress)
Ree Drummond posed with her son Todd in a photo she posted on Instagram but her fans couldn't get enough of her gorgeous shirt. 'The Pioneer Woman' star's velvet top with studded embellishments is actually a dress from Double D Ranch that she bought from Osage Outfitters in her hometown.
Ree Drummond's shirt almost stole the show in a new Instagram post celebrating her youngest son. While fans were surprised to see Todd all grown up, a lot of The Pioneer Woman star's followers couldn't get over her gorgeous shirt. Find out where to buy it — it's actually a dress she bought in Pawhuska!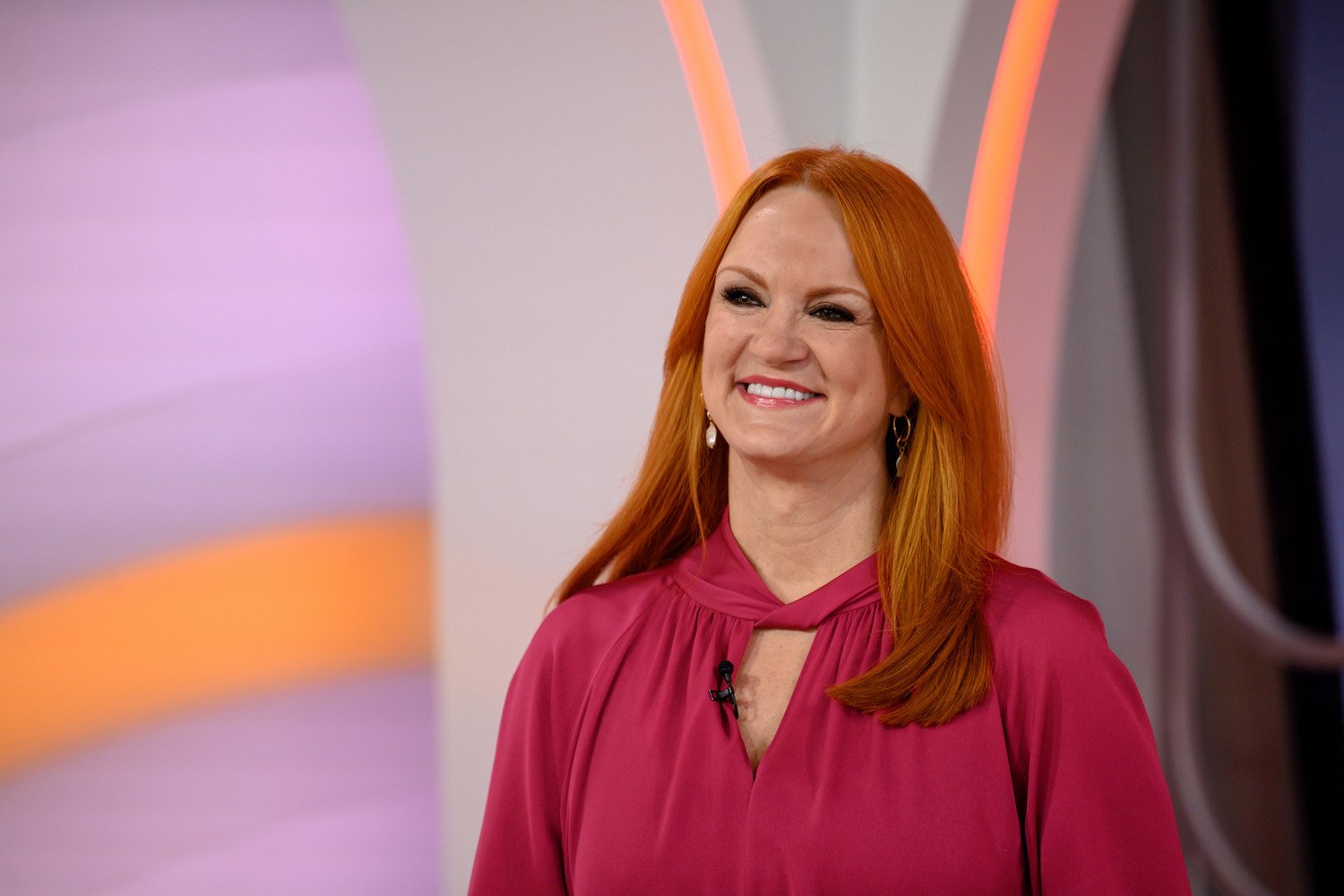 Ree Drummond celebrates her son Todd in an Instagram post
Drummond's Dec. 13 Instagram post featured a photo of The Pioneer Woman star beaming alongside her son.
"Todd! My youngest kid, my favorite high school quarterback, and basically one of my favorite people on earth," she gushed in the caption. "He's a gift! He's very tall. He likes funny t-shirts, I get him three or four every Christmas. He's got a canon for an arm [football emoji]."
Drummond continued, "He's a lifelong Marvel fan. And he likes downtime … finally, a child who's aligned with my extroverted introversion. Anyway, this post was stream-of-consciousness; just wanted to share a few things about this dude."
Ree Drummond's shirt was a topic of discussion among fans
Fans loved the mother and son pic and, while many marveled at how Todd has grown into a young man, a lot of her followers wanted to know more about Drummond's shirt.
Comments included, "He's so cute !!! and … The Shirt!! We need to know how to get this!!," "Your SHIRT!," and "I love your blouse!!!"
One fan noted, "Great mom and son picture … I love your top … where did you get it? Wery pretty!"
Other fans commented, "He's one handsome dude for sure! And I love your shirt Ree!," "I adore your top. You have the best clothes!," and "You're an amazing mother. And amazing woman. And kind-hearted. May I ask where did you buy that shirt?"
So many fans commented on her beautiful teal velvet top with silver embellishments and wondered where they could buy one of their own. One fan even wondered if the blouse was from Drummond's The Pioneer Woman clothing line.
While Drummond didn't spill the beans about where she bought the shirt, there were some eagle-eyed fans who were pretty sure they knew the brand. "I love your top. Double D?" asked one fan, while another commented, "Love your Double D!"
Osage Outfitters boutique in Pawhuska, Oklahoma confirmed that Drummond had gotten the Double D Ranch dress from their store. They reposted Drummond's pic in their Instagram story, writing, "Ree looking fab in the @doubledranch dress she got from us." They followed it with a photo of the dress, commenting, "showstopper."
'The Pioneer Woman' star's Double D Ranch dress is gorgeous
Drummond's dress is available from the Double D Ranch website in a variety of colors for $610. The Water Carrier Dress description calls the piece "a testament to the versatility of velvet." Drummond is wearing the color Lake Breeze.
The product description reads:
We are in love with this look. The long-sleeve silhouette has subtle gathers and pleats that give it vibes of both vintage and romantic, and we loaded it with southwestern style adding substantial studding and concho accents. Heck, we loved it so much, we made it like half a dozen colors! Throw it on with your favorite boots and you've got a head-turning look you can rock all year long.