The Pioneer Woman Ree Drummond Posts a Sweet Tribute to Her Husband for His Birthday
Ree Drummond aka The Pioneer Woman wished her husband, Ladd, a happy birthday on Instagram saying he has the "best lips in the world."
Celebrity chef Ree Drummond is showing her husband some love on Instagram. 
The host of Food Network's The Pioneer Woman, Drummond took to social media on Jan. 23, 2020, to celebrate the birthday of her husband Ladd Drummond. The couple lives on a ranch in Pawhuska, Oklahoma, where Drummond's cooking show is filmed.
It's also where she writes her popular blog of the same name. When the 51-year-old mother of four isn't in the kitchen filming episodes of The Pioneer Woman, Drummond is shuttling her kids — she and Ladd have two sons and two daughters — to and from activities or doing chores on the ranch.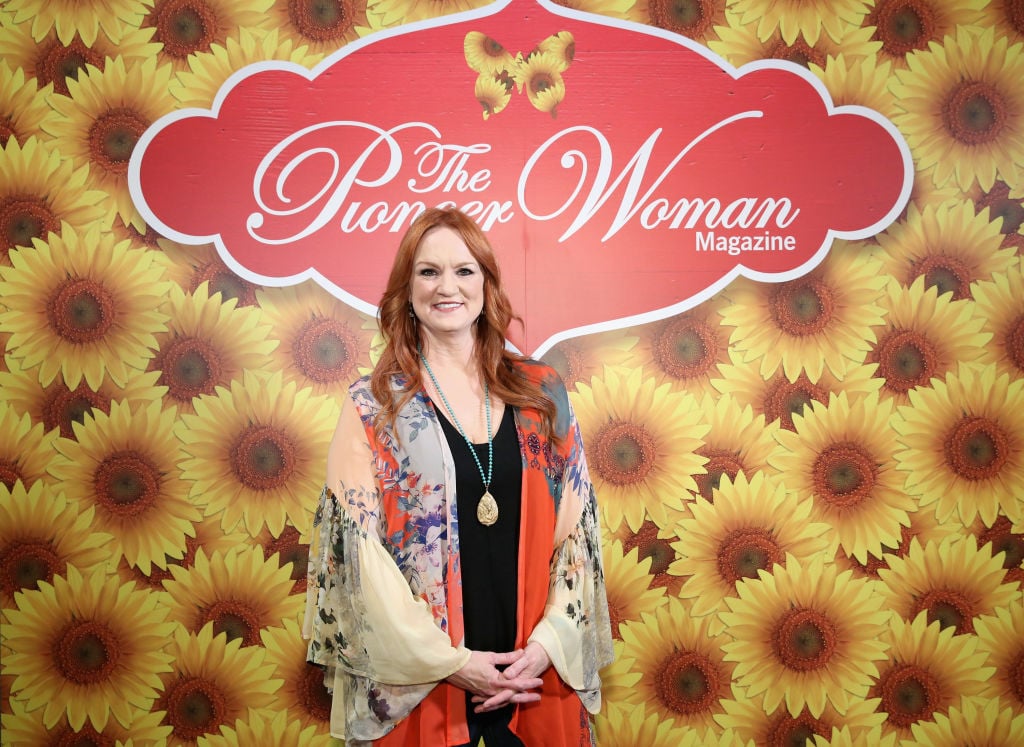 Ree Drummond says her husband has the 'best lips in the world' 
In what appears to be a snapshot taken by the celebrity chef herself — the 51-year-old is an avid photographer and can often be seen with a camera in-hand during episodes of The Pioneer Woman taking pictures of the food she cooks or her kids and beloved dogs — Drummond posted a closeup of her husband wearing his signature cowboy hat and a blue shirt with what seems to the family's sprawling ranch in the background. 
The Oklahoma native, who has been on the Food Network since 2011, wrote a sweet — and funny — message to Ladd in honor of his birthday. Drummond refers to her husband as "Marlboro Man" but in this particular Instagram post, she couldn't help talk up her husband's lips. 
"Best lips in the world," Drummond captioned the picture of Ladd. Probably sensing he'd get embarrassed by her statement, she followed it up with, "I'm sorry, but it's true." She ended the birthday message with " I love you, honey. Happy birthday.❤️"
Drummond and her husband cooked together
A day later, the celebrity chef took to Instagram yet again to share a snapshot of her and Ladd standing in their kitchen surrounded by the dishes they cooked for what appears to be a future episode of The Pioneer Woman. 
"FWH (Filming With Husband)," Drummond wrote in the caption before adding, "Or I guess that could be Filming with Honey, too. Or Filming with Hunk. Or Fritos With Hummus? That wasn't on the menu, but it actually sounds kinda good…"
She and Ladd stood by what seemed to be a chocolate birthday cake complete with candles — they probably dished it out with their kids and close family — and a counter full of other mouthwatering eats.

She previously celebrated Ladd's birthday on her blog
In a birthday blog post to Ladd on Jan. 22, 2019, Drummond celebrated her husband on a more serious note. She detailed what he does for their family, everything from keeping the ranch running smoothly to the different ways he talks to their kids. She described how he wears many hats including his literal cowboy hat and those of "husband and helper" and father and son.
Watch Drummond on The Pioneer Woman and look out for her and Ladd (and that yummy looking cake) in what we hope is a soon-to-be-aired episode of the Food Network show.