'The Pioneer Woman': Ree Drummond Praises Son-in-Law Mauricio for Helping Her When She Was 'Struggling'
Ree Drummond's son-in-law Mauricio is a real-life hero to 'The Pioneer Woman' star. Drummond took to Instagram to share photos of Mauricio carrying her very heavy purse at a football game. The Food Network host said 'he could tell I was struggling' with purse 'packed full of cowbells.'
Ree Drummond appreciates her family, giving a shoutout to her son-in-law Mauricio, who really pitched in when she was "struggling." The Pioneer Woman star shared the moment in a cute Instagram post. Her fans were thrilled to see Drummond's love for her daughter's husband.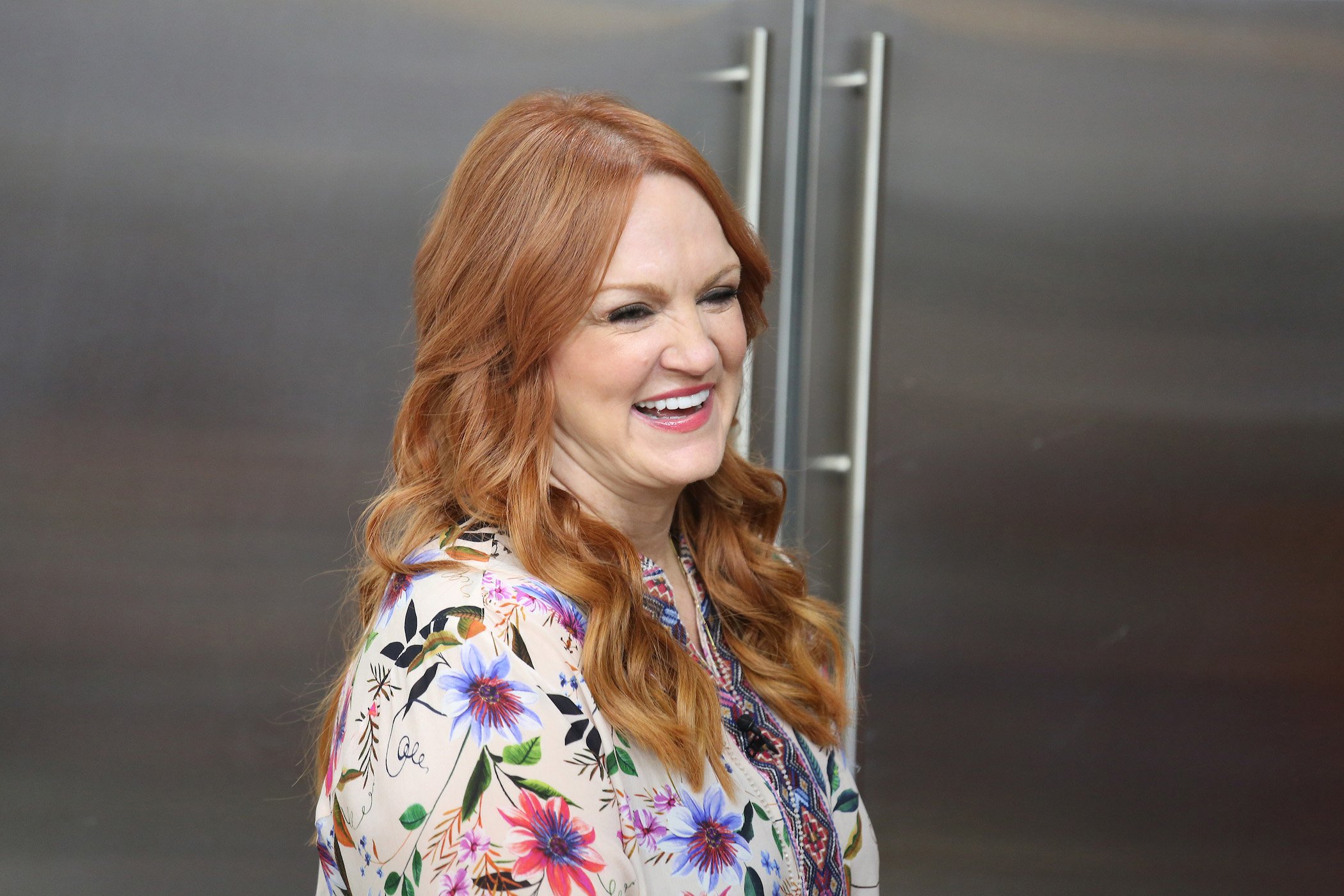 Ree Drummond's son-in-law Mauricio helped her in a big way
Drummond took to Instagram to share photos of herself and her son-in-law Mauricio smiling at her son's football game. The Pioneer Woman star gave some behind-the-scenes commentary about the pics, pointing out why he's holding her purse.
"Find the kind of a son-in-law who carries your purse to the truck after a big game," she wrote in the caption. "It was packed full of cowbells and I guess he could tell I was struggling." Drummond's daughter Alex left a cute smiling face and hearts emoji in the comments.
Drummond spoke fondly of her new son-in-law after he married Alex. "This is the man my daughter married. Mauricio embraces life, makes things fun, and cherishes his beautiful mom," she wrote in an Instagram post. "(Ladd and I approve, in case there was any doubt!)."
Drummond's fans said Mauricio is a 'good guy'
Fans loved hearing about Drummond's son-in-law. They left comments like, "Definitely a keeper," "He's the best," and "That's is so nice to see. He was raised right."
Other fans shared how he's a great match for Drummond's daughter. "You can see Mauricio is such a nice guy. His personality shines through on your show," one fan wrote. "Alex chose well." Another fan pointed out, "Wow … need muscle to carry that bag!! Lol … what a nice guy!"
Another follower commented, "Seems like your daughter picked a good guy. God bless all of you."
'The Pioneer Woman' star's son-in-law is part of her camera crew
A March 2021 post on The Pioneer Woman website detailed how Drummond's kids and son-in-law have pitched in to help her film her cooking show.
"Ree's kids have been assisting her with The Pioneer Woman since last spring, and it's been fun for everyone," the article's author explained. "They've had a lot of laughs together (and battled a few rats along the way). Plus, fans love to see this side of the Drummonds!"
The post continued, "But even the most loyal viewers may have questions about who does what on The Pioneer Woman set now."
Drummond first explained the roles her daughters have on the show. "Alex and Paige take turns operating the main camera (the camera I talk to, that follows my cooking)," she explained. "I think they just have a sense of my rhythms, so they can anticipate when I'm going to want them to zoom in on the food and so forth."
She also touched on her son-in-law's involvement with the show. "Mauricio and my nephew Stuart alternate taking the still photos and making sure the wide shot is lined up right and recording when it should," she shared.
Mauricio has even assisted Drummond on camera, making a jalapeno bacon cheeseburger mac recipe with his mother-in-law. When she asked Mauricio his favorite part of filming the show, he said, "Probably scaring you with all the fake snakes. That was pretty fun. The rat…"