'The Pioneer Woman' Ree Drummond Purple Sweet Potato Soup: 'It's Going to Change Your Soup Life Forever'
Ree Drummond has you covered if you're looking for a sweet potato recipe. The Pioneer Woman demonstrates how to make purple sweet potato soup.
Ree Drummond recently shared a hearty recipe that's sure to fill you up on a cold night. If you're a big potato fan, these recipes are for you. The Pioneer Woman revealed her secret to the best purple sweet potato soup.
Ree Drummond's purple sweet potato soup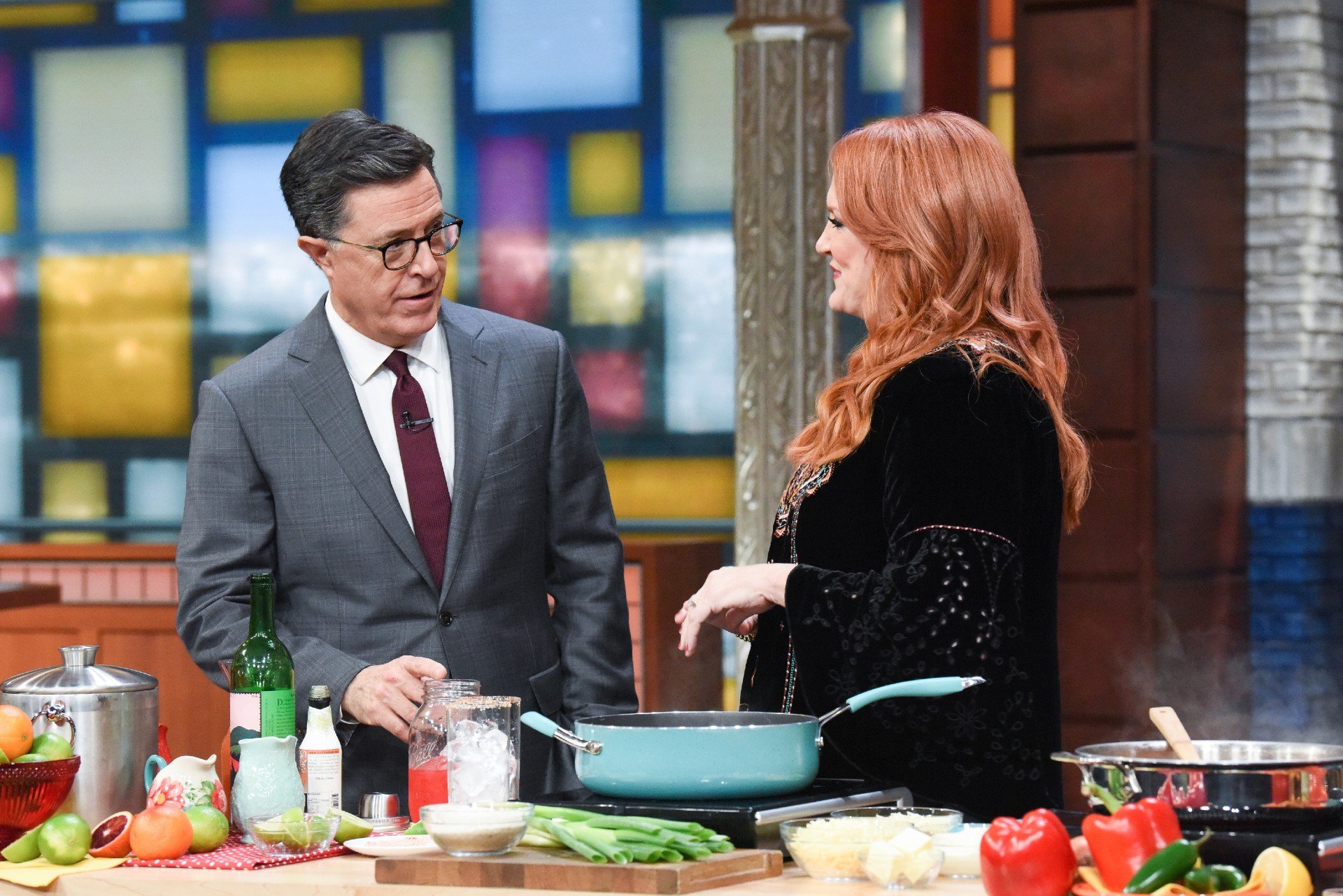 Drummond describes her purple sweet potato soup as "absolutely delicious." During The Pioneer Woman show, she says it's a meal you can cook for company or for your family on a weeknight. The Pioneer Woman is so confident her fans will like this soup that she says, "It's going to change your soup life forever." Drummond loves sweet potato soup, but purple sweet potatoes is "an absolute revelation." She thinks they taste great, and she loves the deep, purple color.
Drummond starts by cooking bacon in a Dutch oven. She then removes the bacon and cooks sliced red onions, minced garlic, oregano, and thyme in the same pan. Next, she adds purple sweet potatoes. Drummond says you can use just the sweet potatoes, or you can use sweet potatoes and turnips or parsnips.
Drummond then cooks the mixture for three minutes. While the mixture is cooking, she adds cumin, coriander, salt, pepper, and vegetable broth. If vegetable broth doesn't appeal to you, she says you can use chicken broth or any other broth you like. She lets the soup mix cook for another 15 minutes. While the soup is cooking, Drummond prepares a bacon topping. You can get the full recipe and directions here.  
Ree Drummond's corned beef hash
Purple sweet potato soup isn't the only potato recipe Drummond shared on her show. She also shared her recipe for corned beef hash. The Accidental Country Girl explains that hash is "basically a potato dish in a skillet, where the potato is kind of filler." She says corned beef is brisket that has been salt-cured. "It's so salty and so good," she says on her show.
Drummond uses a sweet potato and a russet potato to make this meal. She describes it as a "super scrumptious breakfast dish." Drummond starts by roasting the russet and sweet potatoes. She makes sure to peel them and dice them into small pieces before placing them on a sheet pan. She then drizzles olive oil and sprinkles salt and pepper on top of them. Drummond cooks the corned beef hash at 425 degrees for 18 to 20 minutes.
While the potatoes are baking, she cooks chopped onions and minced garlic in olive oil. At the same time, she begins to cook sunny side up eggs. Once the eggs and main dish are done, she places the eggs on top. You can get the full recipe and directions here.
Ree Drummond's sausage and pepper potato skillet
If you're looking for a one-skillet meal, Drummond's sausage and pepper potato skillet is a great option. She uses marbled potatoes (she calls them "baby potatoes") for this dish. Drummond starts by adding onions and peppers (green, red, and orange bell peppers) to a skillet, along with minced garlic and olive oil. She then adds half a bowl of marbled potatoes, sausage, mustard, and a cup of beer. Get the full recipe and directions here.