'The Pioneer Woman': Ree Drummond's Quick Shrimp and Grits Recipe Takes Just 16 Minutes
Ree Drummond's 16-minute shrimp and grits recipe is full of flavor but short on cooking time, thanks in part to quick grits and shrimp that's ready in just a few minutes. The Pioneer Woman star shared how easy it is to pull together this easy dinner idea.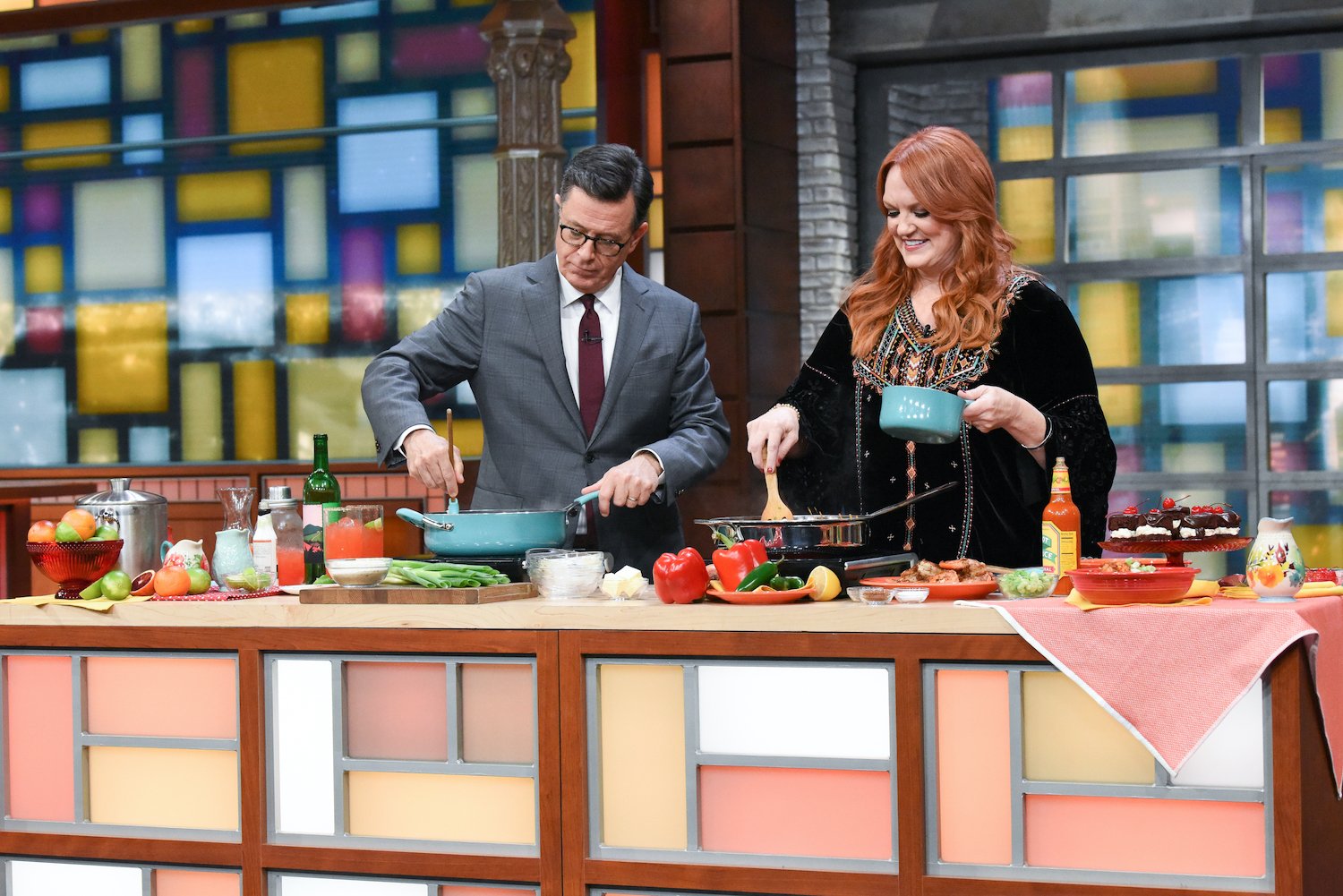 Ree Drummond's speedy shrimp and grits recipe is ready in minutes
A photo of Drummond's shrimp and grits recipe was featured in a 2020 The Pioneer Woman Mercantile post, which explained in the caption: "Introducing another new dish at the Merc: Shrimp & Grits! We are SO excited to bring this iconic southern dish to Pawhuska. It's one of Ree's favorite things on the menu… for a reason!"
Drummond demonstrated how to make the simple 16-minute shrimp and grits recipe on an episode of The Pioneer Woman. "The great thing is, this is going to be a super speedy version," she explained. "You know, sometimes grits can be a little bit time-consuming so I'm going to use instant."
She brought chicken stock to a boil in a saucepan, stirred in the grits, and boiled them for 3 to 4 minutes. Then she added pepper jack, cheddar, and mascarpone cheeses to the grits and cooked everything for another few minutes before adding butter.
The quick recipe is easy to assemble
The Pioneer Woman star added shrimp to a skillet with butter and olive oil, seasoning them with salt, pepper, and cajun seasoning. "I want the shrimp to get as much flavor as possible," she explained. "And cook over high heat so it gets that great brown butter flavor."
Drummond removed the shrimp then added a diced red bell pepper, onions, jalapeno pepper, and bacon to the pan, cooking the mixture over high heat. She added tomato paste to thicken it, as well as chicken stock and hot sauce. Then she put the shrimp in the sauce, added a squeeze of lemon, and combined everything before plating the meal. She served the shrimp over the grits with a sprinkle of green onions on top.
The full recipe is available on the Food Network website.
Ree Drummond impressed Stephen Colbert with her quick shrimp and grits recipe
Drummond made her easy shrimp and grits recipe during a 2019 appearance on The Late Show With Stephen Colbert and he was definitely impressed. That's no small feat since Colber is from South Carolina and told her, "We take our shrimp and grits very seriously there."
She asked the host how he felt about quick grits and he didn't appear to be too offended by the shortcut. As Colbert stirred the cheeses into the grits, he said he had an "important question" for The Pioneer Woman host: "Do you leave the tails on the shrimp or do you take the tails off the shrimp?"
Drummond said she didn't "have a strong feeling" about it either way, but the late night host said he definitely has a preference — no tails. Colbert was thrilled to hear that Drummond didn't have tails on the shrimp for this recipe.
"I don't understand … why would you leave the tails on the shrimp? They're very painful," he said, noting the effort required to take the tails off when they're in a sauce.