'The Pioneer Woman': Ree Drummond Admits Recipe for Grilled Chicken With Lemon Basil Pasta 'Knocks My Socks Off'
Ree Drummond loves the savory and tart flavor palette of her Grilled Chicken with Lemon Basil Pasta.
The Pioneer Woman star Ree Drummond loves any pasta. It is one of the first foods she has openly admitted to loving as a child, and remains a comfort food until today. One of her favorite flavors to add to her pasta recipes is lemon, which adds a bright and tangy note to her dishes. The combination of pasta and healthy grilled chicken creates such a flavor explosion that Drummond admits it "knocks my socks off."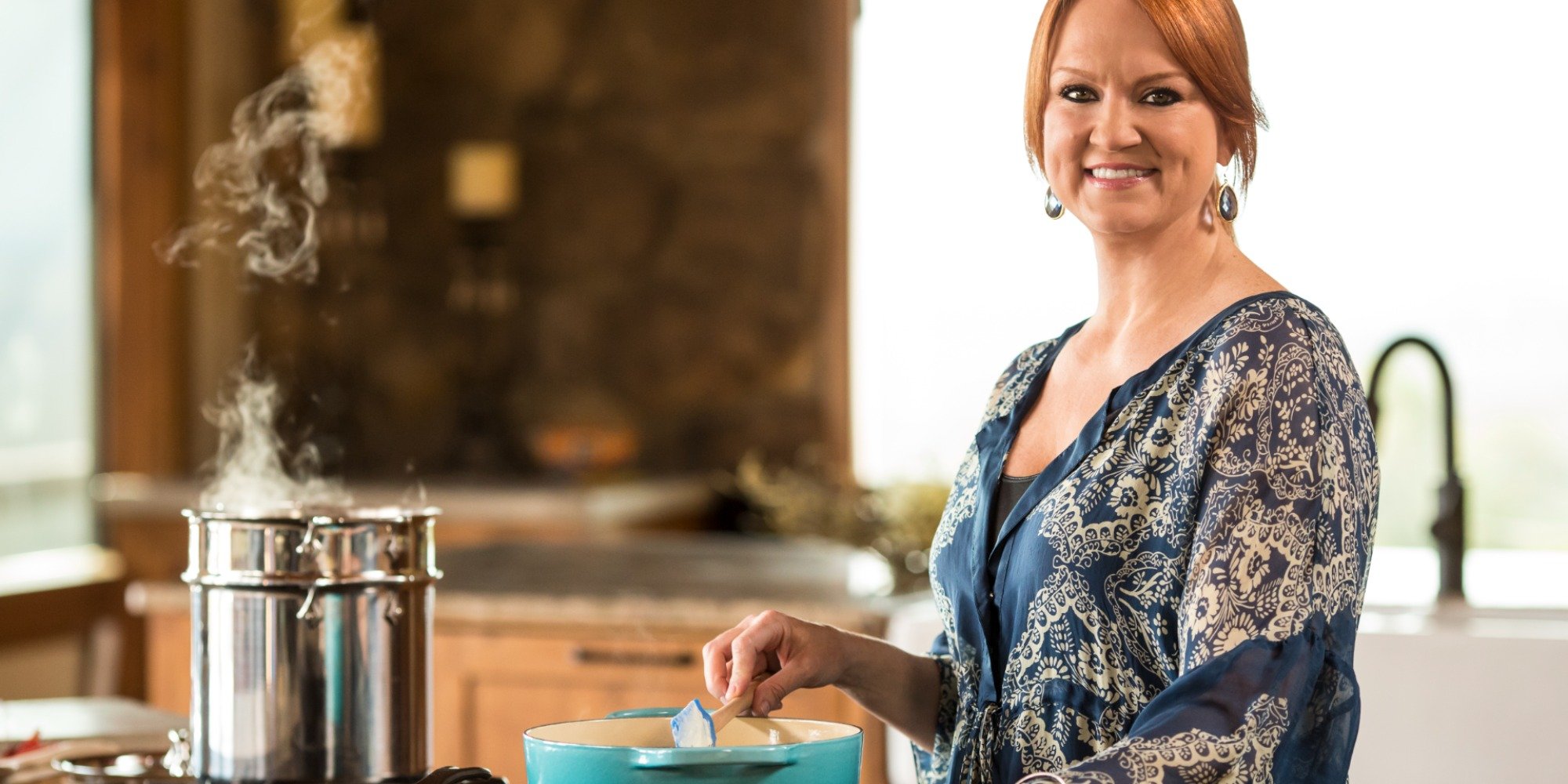 Ree Drummond calls Grilled Chicken with Lemon Basil Pasta 'a treat'
Drummond shared a step-by-step recipe for this tasty dish on her Pioneer Woman site.
The Pioneer Woman star added her commentary about the combination of flavors along with the complete recipe.
While she said it was once a summertime favorite, this dish has made it into a regular rotation of meals she shares with her husband Ladd, daughters Alex and Paige, sons Todd, Bryce, Jamar, and son-in-law Mauricio.
"This is a treat. The lemon flavor shines through and is a different experience than a pasta sauce with wine or chicken broth in the base. You can add grilled chicken as I did, or (even better) a bunch of grilled shrimp, Drummond wrote.
The Food Network personality said that while the combination of lemon and pasta can seem a little "foreign" at first, she admitted her followers should give it a try.
"The fact is, it's a dreamy and delicious pairing that knocks my socks off every time," she continued.
"I added some grilled chicken to the top of this pasta dish at the end…but the grilled chicken is secondary. It's the pasta here—a creamy concoction of lemon, cream, and basil—that deserves top billing."
This Pioneer Woman recipe couldn't be easier
Drummond claims the recipe couldn't be more straightforward and requires only minimal ingredients to create a dish that explodes with flavor.
To whip up the recipe, you will need the following ingredients.
These include raw chicken breasts, pasta, butter, lemons, heavy cream, half-and-half, grated cheese, salt, pepper, and fresh basil leaves
This recipe was a summertime favorite in the Drummond home because The Pioneer Woman star utilized her grill for cooking the chicken.
The remainder of the recipe is cooked indoors on the stovetop.
How to make The Pioneer Woman's Grilled Chicken with Lemon Basil Pasta
This particular recipe is great for even novice cooks to prepare.
Firstly, cook pasta according to the package directions. Drummond uses Penne in her recipe. However, any shape of pasta you have at home will do.
Before draining the pasta, reserve 1 cup of hot pasta water and, set it aside, drain the remainder of the noodles.
Using the same hot pot, melt butter. Then, juice upwards of 4 lemons and add to butter.
Mix, then add the cream and half-and-half.
Continue mixing while the grated cheese is added, followed by salt and pepper.
Use some hot pasta water to loosen the cheesy and creamy sauce if needed.
Add to a large bowl, sprinkle with chopped fresh basil, and top with cooked and sliced chicken breasts.
The Pioneer Woman airs Saturdays at 10 a.m. on The Food Network