'The Pioneer Woman': Ree Drummond Reveals Favorite Junk Food, TV Show, and Celebrity Crush and Fans Love Her Responses
Fans tend to ask Ree Drummond a lot of the same questions and she's shed a little light on some of the answers to their burning questions over the years. The Pioneer Woman star took to TikTok to reveal her favorite junk food, celebrity crush (she has a list!), and her favorite TV show.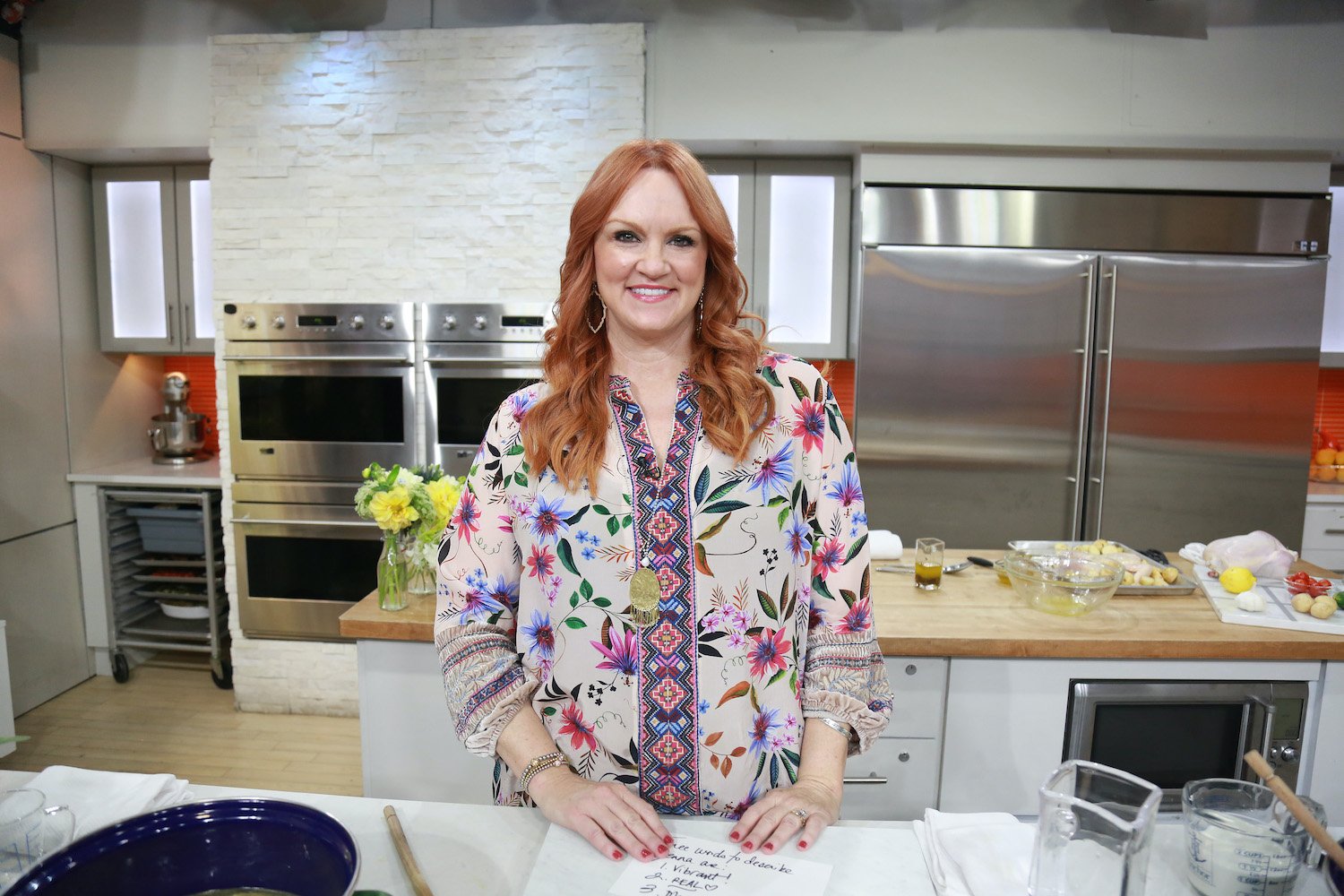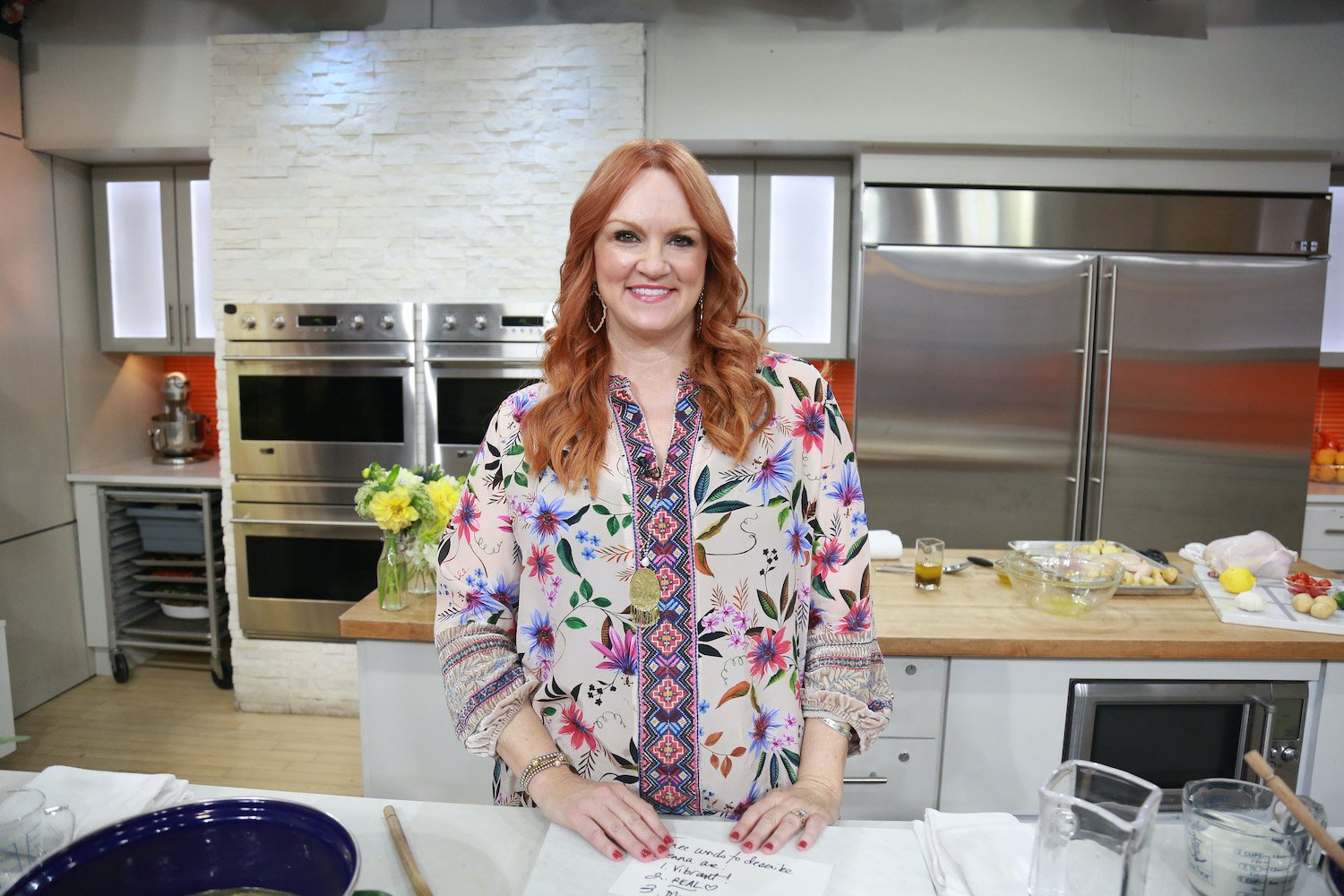 Ree Drummond answered questions she gets asked a lot
Drummond has been posting videos on TikTok that feature her recipes, but she also gets in on some of the app's fun trends as well. On Oct. 11, The Pioneer Woman star posted a TikTok video that revealed answers to some often asked fan questions.
Drummond used her TikTok platform to give fans the scoop in a video titled "Questions I'm Asked." The Pioneer Woman star did a little bit of choreography to answer questions about her favorite junk food and TV show as well as her celebrity crush.
The Food Network host's favorite TV show should come as no surprise to her adoring followers — she loves Real Housewives "of everywhere," she revealed. Her favorite junk food is nothing gourmet, but reflects her love for cheese — Drummond shared that her go-to fave snack is Cheetos.
The Pioneer Woman star's most revealing answer was in response to the question about her "celebrity crush" and she had quite a list: Denzel Washington, Javier Bardem, Benicio Del Toro, Kevin Costner, and Dermot Mulroney. She did point out in the caption, however, "j/k Ladd is my #1 celebrity crush 4ever."
Fans loved her responses
Of course, Drummond's fans loved to get these answers from The Pioneer Woman star and many weighed in with comments about just how relatable she continues to be. "You've named my favorite celeb crushes as well! And Cheetos are your favorite junk food!," one fan commented. "That's why we all love you so much!"
Many agreed with her celebrity crush choices, with one person commenting, "I mean… Denzel…" and Drummond responded, "I mean … I MEAN."
Another fan shared, "I just know we would be friends. Javier, Benicio, AND Kev Cos?! Endless conversations."
While a lot of people agreed with her picks for swoon-worthy celebrities, some fans think Drummond doesn't need a celebrity crush because she's married to a hunky cowboy — and she totally agrees.
One fan commented, "Ladd is way hotter than any of your celebrity crushes." Drummond's response was total perfection. "Well I had four babies with him so I have to agree," she said.
'The Pioneer Woman' star is planning more TikTok content
In an Oct. 6 blog post on The Pioneer Woman website, Drummond shared the allure of TikTok, which has such a wide range of content. "You never, ever know what you're going to get when you open TikTok, and I'm sure that's part of its charm," she explained. "It can be addictive, and judging from the time I have occasionally wasted scrolling through videos, it makes me worry about what the long-term societal effects will be. But I'll worry about that tomorrow!"
Drummond said that she's not a regular on the platform but does like to post from time to time. "As for posting on TikTok, I don't do it very frequently but have been jumping in more and more just for fun," The Pioneer Woman star shared. "Ladd snake prank videos are just around the corner!!"
RELATED: 'The Pioneer Woman': Ree Drummond Said She Learned a Big Life Lesson After 1 Challenging Moment With Ladd