'The Pioneer Woman': Ree Drummond Reveals How She Set Up Her Son Bryce's College Kitchen
Ree Drummond's son Bryce had the benefit of his famous mom setting up his college apartment kitchen so that it was perfectly stocked and organized. Naturally, there were plenty of The Pioneer Woman star's branded items in the mix as well. Drummond shared her "starter kit" for her son's kitchen in case any of her fans have college-aged kids in a similar situation.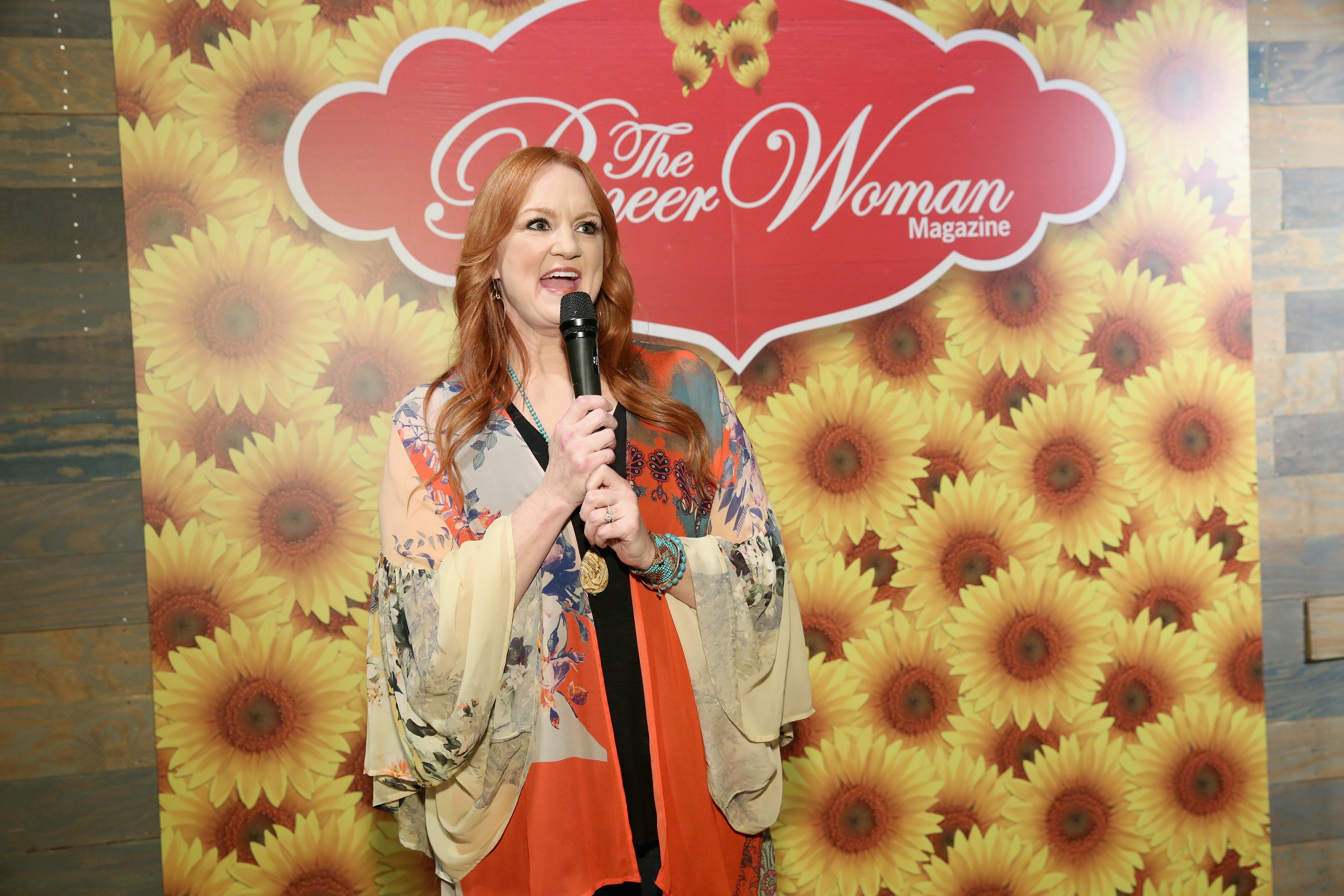 Ree Drummond set up her son Bryce's college apartment
Drummond proved to be super helpful for her son Bryce when it came to getting his kitchen set up at college and The Pioneer Woman star wanted to make sure everything was as perfect as possible.
She wrote a blog post on The Pioneer Woman website with more details about helping Bryce out, which involved a couple of trips to Walmart to get the job done. "Paige and I drove down early last Sunday morning for the sole purpose of setting up his apartment kitchen, because the kitchen is really all I care about and I needed to know that he had the capability of cooking an egg if he wanted to," Drummond explained.
Drummond and her daughter bought "miscellaneous kitchen items: cookware, mixing bowls, cooking utensils, bakeware, and plates/bowls," she shared, revealing that she did get some Pioneer Woman items. "While I tried to be neutral, I couldn't help but gravitate to one section in particular," she confessed. "This is not a paid advertisement!
Ree Drummond said she was 'consumed' with the task at hand
Drummond admitted that she was super-focused on the task. "At first I was hesitant to get Bryce and his buddies brightly colored floral kitchen accessories, but Paige insisted they wouldn't mind — and she was right!," she explained. "We took the haul back to the apartment, unloaded it, and put it all away, and when I tell you I was absolutely consumed with the organization of this kitchen, I am not exaggerating."
They returned to Walmart again to get him stocked with groceries. "And yes, I was definitely just as committed to getting each item in its proper place," Drummond wrote. "Basically, I was way more worried about getting Bryce's kitchen organized than I have been about mine these days … but I miss my sweet blond boy and I want his peanut butter to be in just the right spot in the cabinet. It'll help me sleep better at night."
She confessed that she was so busy she didn't have time to take photos of how the kitchen project turned out but promised to take pics in the coming weeks when she returns for a visit.
'The Pioneer Woman' shared her college starter kit
For anyone who was curious about the products Drummond got for her son's kitchen, she was happy to share her "starter kit" items:
2 stainless mixing bowls
Nonstick sheet pan
Nonstick round cake pan
Miscellaneous leftover containers
Set of knives
Plastic cutting board and wood cutting board
Nonstick cookware set
Iron skillet 
Griddle
Spatula, rubber spatula, wooden spoons, and tongs
Dish towels
Paper towel holder
Dish scrubber
Melamine plates and bowls
Cheese grater
RELATED: 'The Pioneer Woman': Ree Drummond Blames 'Brain Fog' for a Recipe Blunder but Fans Love It