'The Pioneer Woman': Ree Drummond Reveals Her Teenage Celebrity Crush
Star of The Pioneer Woman, Ree Drummond, grew up in the 1980s and 90s, a time when celebrities were major players for the hearts of teenage girls. Drummond was not immune to her heartstrings being tugged on by some of the biggest names in music, television, and movies of that era. However, there appeared to be one clear winner for her heart and it is someone that is very deeply connected to her teenage extra-curricular activity.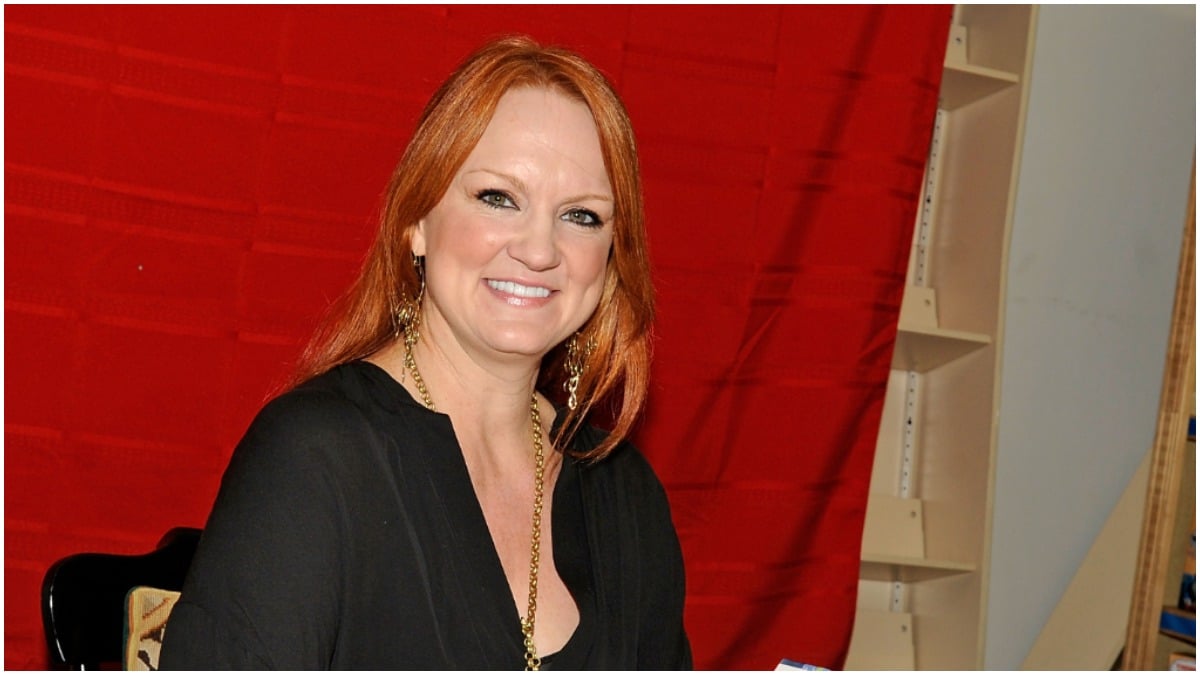 Ree Drummond spent her teenage years doing this extra-curricular activity
Drummond grew up in Bartlesville, OK. She was a dancer from childhood and traveled across the country and performed in ballet competitions. Her love for dance carried her into what she thought would be her life's career, an actress. As she traveled, she saw other parts of the United States and knew she was destined to be a part of something in the entertainment industry that would afford her the opportunity to see the world even if it wasn't in the acting world.
In a story for Drummond's website, her father Bill Smith spoke about his daughter's dance aspirations [Drummond has a sister named Betsy.]
"We were fortunate enough to have had two (lovely, graceful, talented, smart) (Note from PW: okay, so I added that part, too) ballerina daughters in our home; music was always important to our family," he wrote.
Dance led Ree to her biggest teenage celebrity crush
RELATED: 'The Pioneer Woman' Ree Drummond Answers Fans' Burning Questions: Find Out Her Favorite Child and More
Drummond's teenage celebrity crush was directly linked to her love of dance.
"I was a ballet nut, so that was my interest and my discipline. Speaking of obsessed, Mikhail Baryshnikov had my heart for the majority of my youth," she explained to the publication Cowboys & Indians.
From 1974 through 1978, Baryshnikov was the principal male dancer for the American Ballet Company. He then made the switch to the New York City Ballet in 1978, where he would stay for one year. Baryshnikov parlayed his dance success as a choreographer for both organizations. He would later become a film star. Baryshnikov was nominated for an Oscar for his role in the 1977 film The Turning Point and co-starred with Gregory Hines and Isabella Rossellini in the 1985 film White Nights.
He also played Carrie Bradshaw's boyfriend Russian artist, Aleksandr Petrovsky on Sex and The City, who whisked the native New Yorker to a new life in Paris, France.
Here are The Pioneer Woman's current celebrity crushes
RELATED: 'The Pioneer Woman': Ree Drummond Loves This Ben Affleck Movie
In a story published on her Pioneer Woman website, Drummond showed that crushes are not only for teenagers.
She revealed she still has a list of celebrity favorites that make her heart skip a beat.
Some of these are actors Benicio del Toro, Denzel Washington, Javier Bardem, Hugh Grant, Kevin Costner, and Dermot Mulroney.
Drummond still considers her husband of 23 years, and father of their four children, Ladd Drummond, her biggest crush of all time. The best part is, Ladd apparently feels the same way about his wife!
The Pioneer Woman airs new episodes on Saturdays beginning at 10 a.m. EST on The Food Network.