'The Pioneer Woman': Ree Drummond's Romaine Wedge Salad Is a Spin on a Classic
Ree Drummond gives classic wedge salad a new twist and a tasty dressing that makes a perfect side dish for any meal. The Pioneer Woman star shared how to make her romaine wedge salad recipe, which is a favorite of her husband Ladd.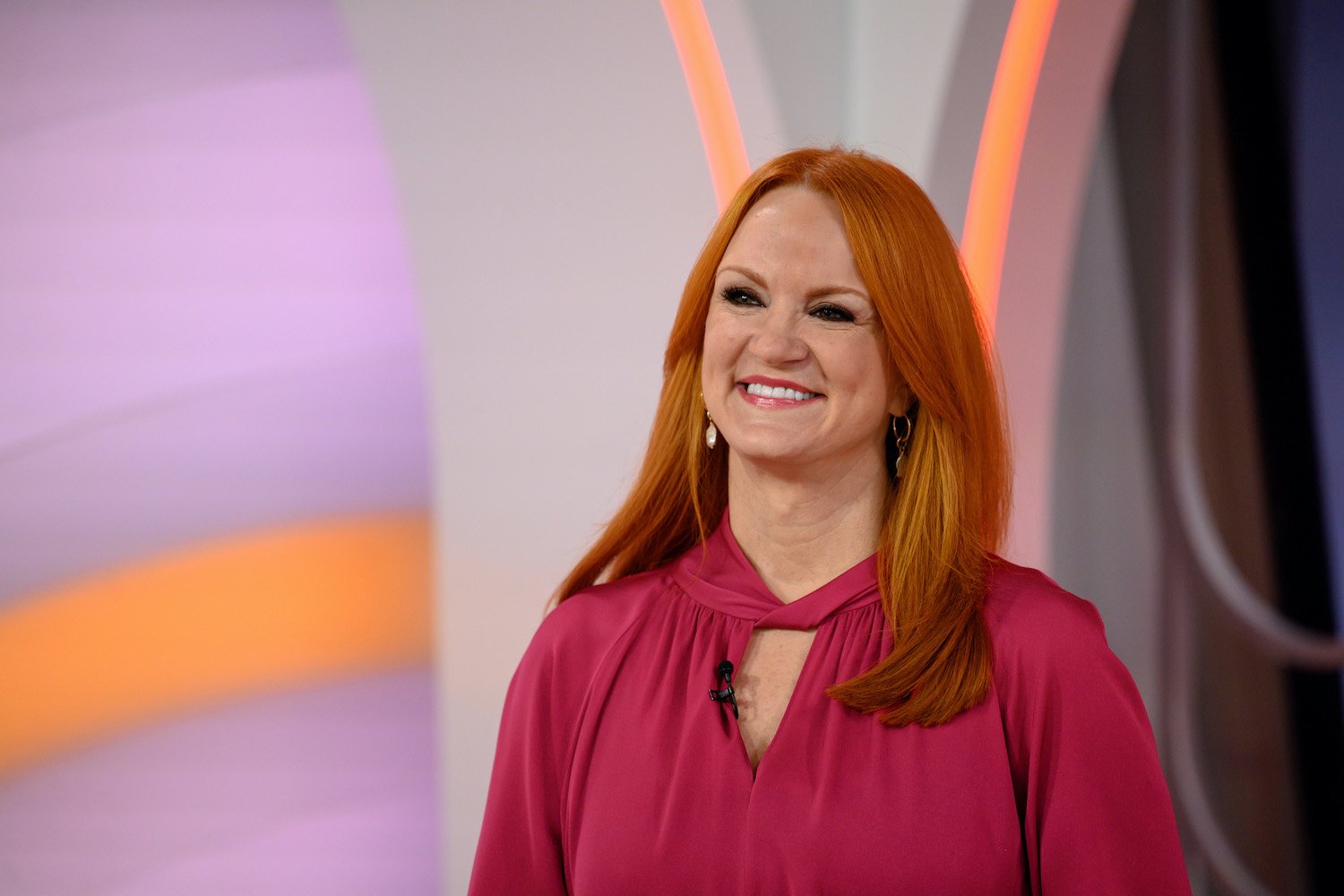 Ree Drummond makes a romaine wedge salad that swaps out traditional iceburg
Drummond demonstrated how to make the romaine wedge salad on an episode of The Pioneer Woman as part of a "night in" with her husband Ladd.
While their kids were at an event in town, Drummond and her husband had the perfect date night meal. "Ladd and I are taking advantage of this opportunity to have a dinner for two here at the lodge," she explained.
"I'm going to make romaine wedge salads," Drummond shared. "It's a really yummy take on an old, classic salad. Ladd loves it — which means, of course, I love it too."
Drummond makes an easy, creamy salad dressing
Drummond made the easy salad dressing first, whisking together mayonnaise, sour cream, buttermilk, vinegar, garlic powder, salt, and pepper. "It doesn't get any more cowboy-friendly — Ladd-friendly — than a wedge," she said. "I really like the romaine spin. It's just a little bit of a break from regular iceburg."
She chopped fresh dill and fresh parsley, but noted, "Any combination of herbs will be great. Whatever you've got fresh in your fridge or your garden is just fine." She stirred the herbs into the dressing.
Drummond also put the typical wedge salad toppings into the dressing in addition to on the salad. She added cheddar cheese and finely chopped bacon to the mixture. "Every wedge salad that Ladd loves has bacon and cheese in some form," she explained.
The Pioneer Woman star also cut bacon for the salad topping. "You don't want tiny little bacon bits on top of the salad," she advised.
Assembling the salad is so easy. Drummond took a heart of romaine and cut it in half, then laid each piece on a plate, put dressing on them, then sprinkled them with bacon, cheese, and tomatoes.
The Food Network host served the salad along with steak and lobster skewers but it's a fantastic side dish for any meal. Their date night meal also included a rummy pineapple and cream ice cream dessert.
'The Pioneer Woman' star's wedge salad is a hit with fans
Drummond's romaine wedge salad recipe earns rave reviews on the Food Network site. "The dressing is amazing," one reviewer wrote. "Paired the salad with a grilled steak and it was perfect!"
Another person commented, "Big hit with my family — it was perfect! The dressing was fantastic!"
One reviewer called it a "very good recipe, especially the dressing, which is flavorful and bright with the fresh herbs."
The full recipe for Drummond's romaine wedge salad is available on the Food Network website.
RELATED: 'The Pioneer Woman': Ree Drummond Called Her Chocolate Strawberry Nutella Cake '1 of the Craziest Cakes I Ever Made'