'The Pioneer Woman' Ree Drummond Said This Recipe of Hers Is 'the Best In the World'
Ree Drummond became famous for being so down-to-Earth. But there is one recipe that 'The Pioneer Woman' knows she makes better than anyone.
One reason people love The Pioneer Woman Ree Drummond so much is she seems like she could be your best friend. Many fans think of her as filling the void that Paula Deen left when she fell out of favor in the food world — now Drummond is the one everyone turns to for hearty comfort food recipes that are steeped in tradition.
The Food Network star never intended to become famous. She was innocently writing a blog about life on the ranch in 2006 when one of her recipes went viral. One thing led to another, and eventually, Drummond had penned a cookbook and was offered her own television show on the Food Network. These days, The Pioneer Woman is a household name.
Fame and fortune haven't changed The Pioneer Woman too much. But she is quick to give credit where it's due, like insisting that her one recipe she is better than everyone else's.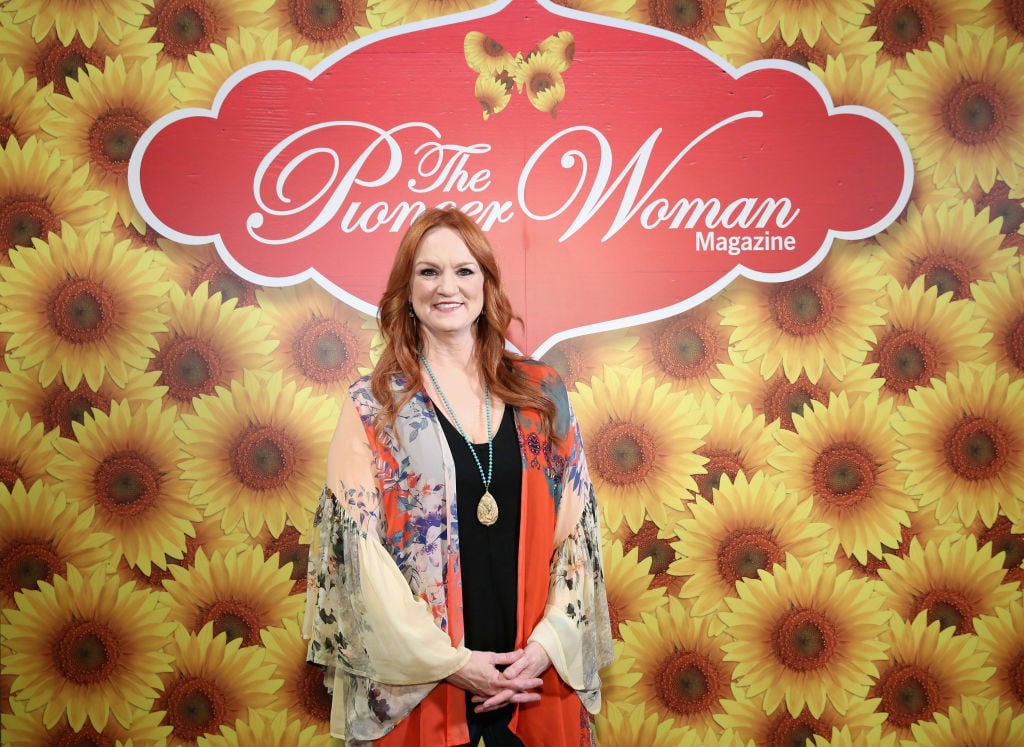 Drummond has so many mega-hit recipes
Almost everything that comes out of The Pioneer Woman's kitchen is pure gold, which is a huge part of the reason she got so famous in the first place. Drummond combines years of experience with classic, comfort food recipes that are easy enough for almost anyone to prepare at home. Fans love her laid-back approach to cooking and serving.
Some of Drummond's top recipes include her chicken and noodles casserole, the creamiest mashed potatoes you'll ever consume, her amazing iced coffee, basic lasagna, and of course, the original steak recipe that got her noticed in the first place. But there is one special recipe from Drummond's kitchen that stands out from the rest.
The Pioneer Woman said her cinnamon rolls are 'the best in the world'
When it comes to her famous cinnamon rolls, Drummond knows that her version is really good. In fact, she claims her recipe is the best one you'll find, period.
"I can say that my cinnamon rolls are the best in the world, and I thank my mom for that. It's actually her recipe, so I can't take all of the credit," she said during an interview with Design & Living.
And cinnamon rolls aren't her only area of expertise. There were a few other items The Pioneer Woman makes that she considers better than average. "Anything quick like a chocolate sheet cake from scratch, no problem, total confidence," she said. "Steak, all of the predictable things I can whip up, no problem."
There's one thing she isn't good at making
Though Drummond has both cooking and baking skills, she admits that making bread at home has always been challenging for her.
When asked if there was anything she just couldn't master in the kitchen, Drummond replied, "Yes, and it's big. It's artisan bread from scratch. I'll make it and it's fine and it tastes like bread, but I just can't nail it. It's different every time. It's my nemesis."
Even though Drummond isn't great at making everything, she's an undeniably great cook with a plethora of beloved recipes. Especially those life-changing cinnamon rolls.