'The Pioneer Woman' Ree Drummond Shares the Secret to Her Success
The Pioneer Woman star Ree Drummond always seems to have a project in the works. Each year, the Food Network cook embarks on another new, exciting career adventure. Here's what Drummond shared about the key to becoming a successful entrepreneur.
Ree Drummond's empire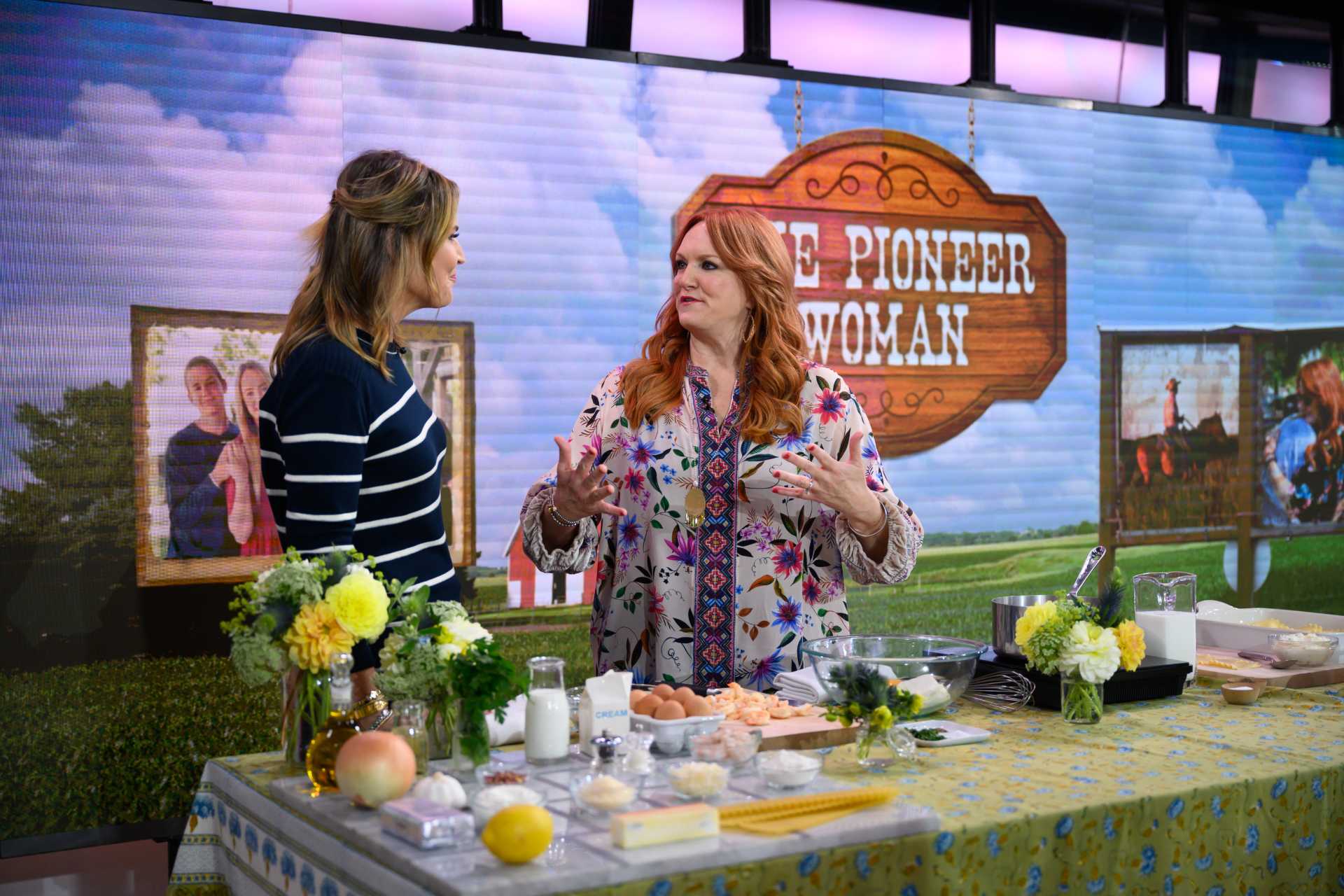 Last year, Drummond announced her partnership with Kraft Heinz on a line of sauces. Shortly afterward, she announced the opening of her new ice cream shop, Charlie's (named after her late basset hound, Charlie, who died in July 2017). In addition to those businesses, Drummond has a hotel, a cooking show, a food website, her own magazine, books, and countless other business ventures.
Although Drummond continues to build her empire, she tends to shy away from labeling it as such. During an interview with CBS Sunday Morning, Ree said she's hesitant to use the word empire because it implies her work is finished and she can relax. However, she isn't done yet. She feels she has a lot more work left to do. "I just think of the word 'empire' as being in a position where you can just sit and reflect on everything you've done, and I just don't have time to do that. I've got too much to do today," she told journalist Alina Cho.
Ree Drummond's secret to success
In the fall issue of The Pioneer Woman Magazine, a reader tells Drummond about her desire to run her own business and assist people in her town. She was seeking guidance on how to get started. Drummond says passion is essential to any successful business. Here's the advice the Accidental Country Girl shared:
Passion is the best place to start! If you love what you do, it will keep you sustained during the tough and exhausting times. Then talk to people in your community and talk to people who visit. What sort of business is authentic to your area, what sort of business would bring people from other areas? Make lists and brainstorming documents to help you narrow it down.
What's next for Ree Drummond
Drummond is still on the move. She recently announced her latest book, titled Frontier Follies: Adventures in Marriage and Motherhood in the Middle of Nowhere, which is due in November. Drummond is also in the middle of working on a clothing line. Here's what she posted on Instagram about her book:
I've been working on this. It's all finished! It'll be here in November, which is just three months away (how is that possible??) In this book of real-life stories from the ranch, I talk about marital spats, parenting neuroses, run-ins with wildlife, ER visits, triumphs, tribulations, love, loss . . . and some unexpected new developments in our lives.

This book is both a love letter and a laugh letter, and I hope it makes you smile . . . and maybe get to know me a little better. Frontier Follies is a deep dive and a fun romp and it's now available for preorder!
Follow Sheiresa Ngo on Twitter.