'The Pioneer Woman': Ree Drummond Shares Sweet Video of Paige and Rusty Cuddling and Fans Can't Get Enough
Ree Drummond's fans love to see glimpses of her dogs on the ranch. The Pioneer Woman star posted a new video that's winning everyone over with a cute overload moment between her daughter Paige and their pooch Rusty.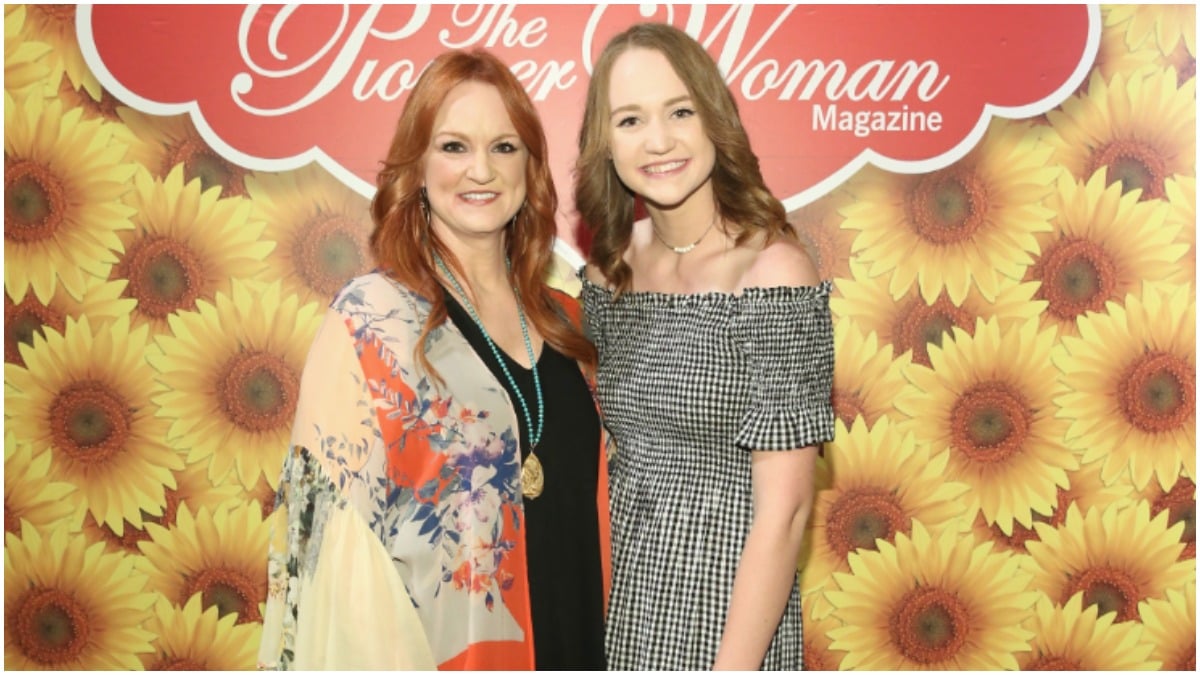 Ree Drummond's daughter Paige snuggles with Rusty and fans love it
On June 20, Drummond took to Instagram to share a sweet clip of her daughter Paige and one of the dogs cuddling up together outside. "Paige and Rusty after a long, hard morning of ranch work [Heart emoji]," Drummond wrote in the caption. "Sweet buddies."
The Food Network host's fans were certainly loving the sweet moment, with comments including, "That's precious," "That's LOVE right there!!," "A girl and her dog … nothing sweeter," "Awww, I love this. Sweet babies," and "A girl and her best friend! Precious."
There were plenty of comments surrounding the cute moment Drummond captured. "That's the sweetest thing I've seen in a while," one of her followers shared. Another person wrote, "Oh my goodness — they are adorable!"
"This melts my heart. Doggie cuddles are the absolute best!," another Instagram follower shared.
One fan noted, "OMG, that is the best thing I've seen in a long long time!"
'The Pioneer Woman's star's video hit some people in the feels
Many of Drummond's fans shared how they were touched by her video. "I am bawling!!!! How absolutely special and how sweet to see her take the time to snuggle with him. Perfect!! @a_paige_in_my_book," one person shared.
"Sometimes pet therapy is all you need!" another follower wrote.
One Instagram user noted, "Sweetest post ever!! I'm pretty sure this just broke the internet with all the doggy love."
One of Drummond's fans shared, "Hounds are the best. They are loyal, loving and a best friend like you'll never have to worry about not being there. This is such a sweet video of just how sweet they really are."
Another person wrote, "Precious … Made my day after a very rough, and emotional week. Thank you for sharing."
Ree Drummond once shared her love for Rusty
Drummond once shared just how special their dog Rusty is to her. In an adorable October 2021 Instagram post showing Rusty climbing up her legs, Drummond revealed how much she adores the four-legged family member.
"His eyes are mysterious orbs of amber, like the one on John Hammond's cane in Jurassic Park, minus the prehistoric mosquitos," Drummond wrote in the caption. "Rusty is my favorite man in the world and I'm so obsessed. Also, look at Lucy's tongue in the last pic. Bye."
In a June 2020 blog post on The Pioneer Woman website, Drummond's dogs' bios took the spotlight.
Rusty's bio included a mention of his love for cuddling: "Rusty is an amateur model who specializes in filming slow-motion videos. His favorite place to be is snuggled up next to his brother, Fred."
RELATED: Some Ree Drummond Fans Weren't Impressed When 'The Pioneer Woman' Star Nibbled Her Dog's Ear in a Funny TikTok Video