'The Pioneer Woman': Ree Drummond's Shrimp and Bell Pepper Stir Fry Is an Easy 1 Pan Meal
Ree Drummond calls her shrimp and bell pepper stir fry "one of my absolute favorites." The Pioneer Woman star loads the dish with plenty of healthy ingredients and pulls it all together with a basic stir fry sauce.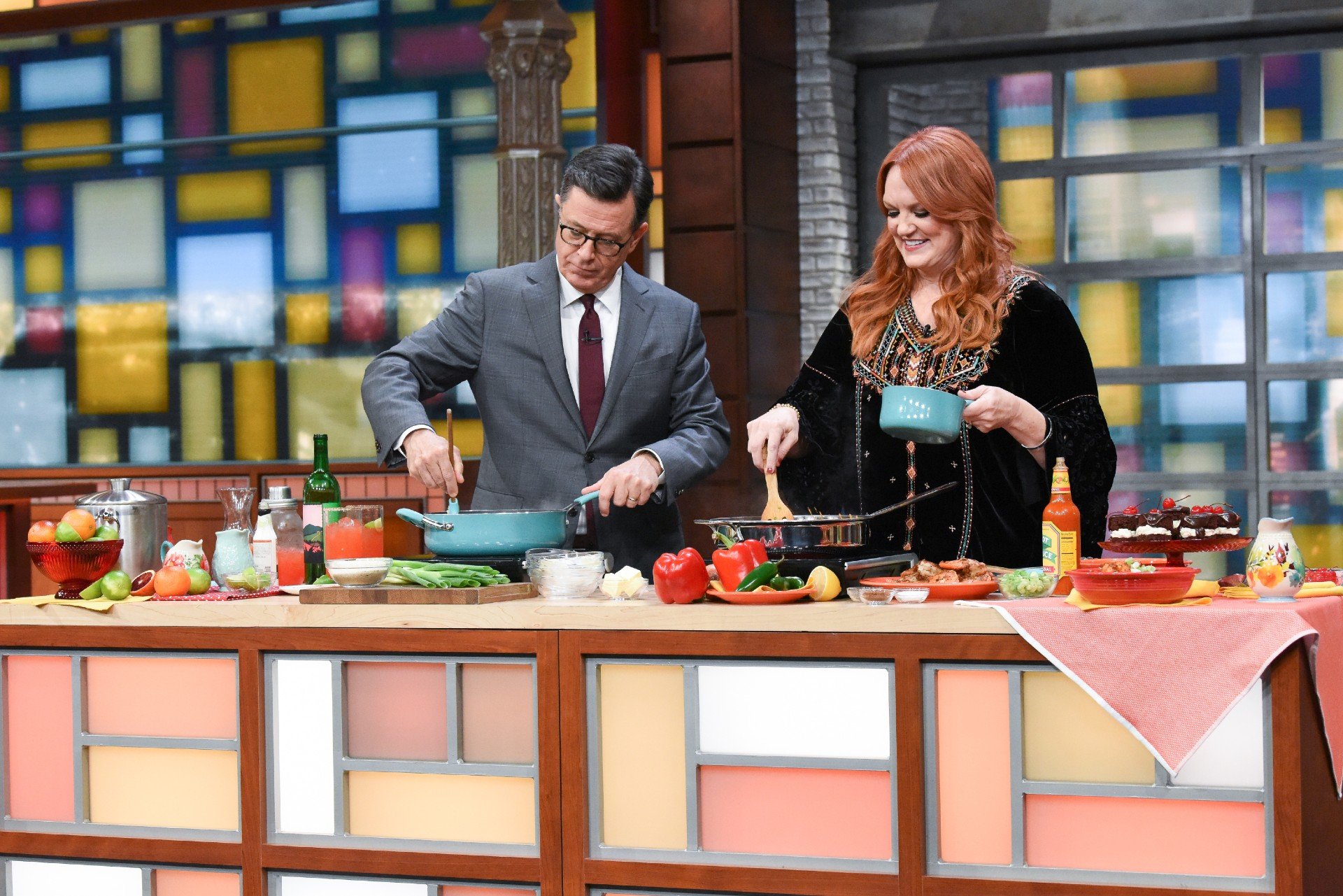 Ree Drummond loves one-pan cooking
Drummond demonstrated how to make her shrimp stir recipe on an episode of The Pioneer Woman. "I'm a big fan of quick and easy and a big fan of one-pan cooking," she explained. "So I'm putting the two together and sharing some awesome recipes."
Drummond shared, "I'm getting ready to make something that's in my all-time favorite category of quick one-pan meals — a stir fry. It's fast, it's easy. It's flavorful. What could be better than that?"
"I'm making shrimp and bell peppers," she added. "It's a classic stir fry. Now, before you start thinking 'stir fry, I've heard that before.' Just you wait. This is such a flavorful dish and it cooks so quickly, you almost feel guilty about how easy dinner is."
'The Pioneer Woman' star makes an easy basic stir fry sauce
Drummond made the sauce first by combining soy sauce, rice wine vinegar, sugar, cornstarch, crushed red pepper flakes, and fresh ginger in a measuring cup.
"And, for me, when you make a sauce for a stir fry, it has to have a little bit of a thickening agent so that's where the cornstarch comes in," she explained.
"And that is my basic stir fry sauce," the Food Network host said. "This goes with any stir fry combination you can come up with."
How to make Ree Drummond's shrimp and bell peppers stir fry recipe
To make the stir fry, Drummond heated peanut oil in a high-sided skillet. "A hot skillet is the key to any stir fry," she explained. The Pioneer Woman star added sliced bell peppers and cooked them for a couple of minutes, then moved them to the edges of the pan.
She added uncooked shrimp next. "The skillet is so hot, I want it to start kind of browning the outside of the shrimp so I'm just pushing it into a single layer," Drummond explained. "And those bell peppers are still cooking kind of gently around the perimeter."
She stirred the shrimp around, noting, "Shrimp is the perfect ingredient for a stir fry because it cooks so fast. Drummond added green onions to the pan followed by curly kale she had torn into bite-sized pieces. "I really like the addition of kale and it adds such bright color to the shrimp and the bell peppers," Drummond explained.
The Food Network host stirred the sauce again before she poured it over the ingredients in the pan. "The secret to a cornstarch slurry type of sauce is that you want the pan to be very, very hot because in order for the cornstarch thickening to be activated it needs to bubble in that hot pan," she noted.
Drummond turned off the heat and added chopped mint and cilantro then sprinkled on red pepper flakes and scallions.
"It is a winner of a stir fry dinner," she said.
The full recipe is available on the Food Network website.