'The Pioneer Woman': Ree Drummond's Shrimp and Pepper Quesadillas Are Her Favorite Comfort Food
Ree Drummond loves quesadillas of all varieties but shared one shrimp quesadilla recipe she said continues to be a favorite long after it was her "number one pregnancy craving."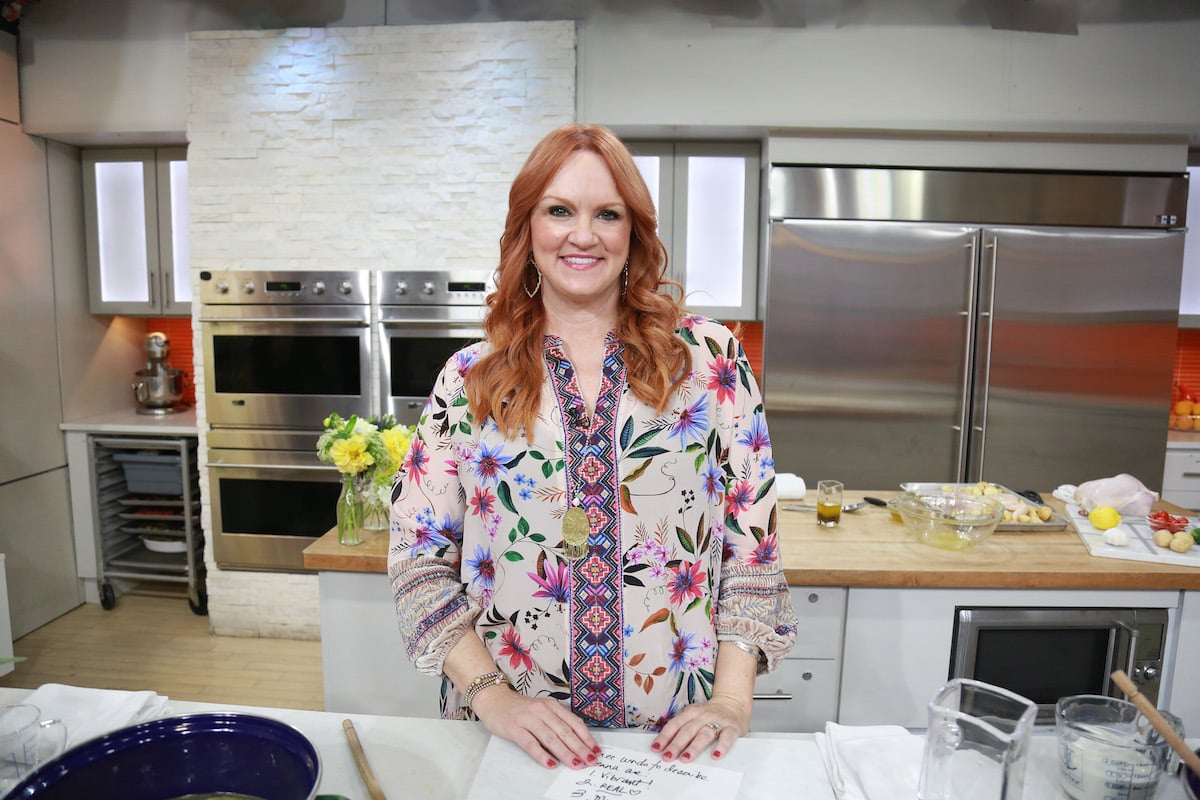 Ree Drummond shared her favorite comfort foods
Drummond talked about her love of quesadillas during an episode of The Pioneer Woman dedicated to comfort food.
"I love comfort food. There is just nothing like it," she said. "Now, comfort food means different things to different people. To me, comfort food is feel-good food, dishes I've eaten throughout my life. Things my grandma used to make for me, things I've eaten at significant times throughout my life. I just love it."
Drummond noted that most of the time, comfort food is something from your childhood but that's not always the case. "Every now and then you stumble upon a new comfort food that you love," she said. "Quesadillas are definitely in that category for me. I love quesadillas. I cannot get enough of them. I'll eat them any time of day. And the thing that's great about them is you can eat them plain and they're delicious or you can fill them with all sorts of different ingredients."
The Food Network host added, "Now I pretty much loved every kind of quesadilla there is but my absolute favorite is a quesadilla with shrimp and peppers."
Ree Drummond's quesadillas recipe is an easy comfort food
Drummond shared how to make the easy recipe, noting, "I never met a quesadilla I didn't like. And this one, with spicy shrimp and peppers and all that cheese? It is just glorious."
She placed raw deveined shrimp on a plate and poured Mexican red sauce over them. While the shrimp sat in the sauce, Drummond started the vegetables, adding chopped onions, red and green bell peppers to hot skillet with melted butter. "I want the veggies to get as much color as they can before they get mushy," she explained.
"The thing that stands out about quesadillas throughout the course of my life is that they were my number one pregnancy craving with all four of my babies," The Pioneer Woman star explained. "Some women crave pickles and ice cream — I crave quesadillas. I can't explain it."
She removed the vegetables from the pan then added the shrimp and cooked them until they were opaque. "I love recipes with shrimp because shrimp don't take long to cook at all," Drummond said. "So if you're in a pinch and need to make dinner really fast, they're perfect."
The Pioneer Woman star added butter to the skillet and placed a tortilla in the pan, then topped it with grated Monterey jack cheese, the vegetables, and chopped pieces of shrimp. She added more cheese and placed another tortilla on top, then flipped the quesadilla over.
'The Pioneer Woman' star included delicious toppings
Drummond finished the quesadillas with some easy "fixins." She admitted, "I have an unnatural love for quesadillas. It's a problem sometimes."
For the toppings, Drummond chopped cilantro, cut lime wedges, and had sour cream at the ready. To serve the quesadilla, she cut it into quarters with a pizza cutter. Then she topped it with a dollop of sour cream, sprinkled on the cilantro, and served it with a lime wedge.
"Wow, that is one perfect quesadilla," she said. "You have got to try it as soon as humanly possible. It is utterly divine."
The full recipe is available on the Food Network website.
RELATED: 'The Pioneer Woman': Ree Drummond's Easy Chicken Tortilla Casserole Is the Perfect Hearty Meal