'The Pioneer Woman': Ree Drummond's Shrimp and Pineapple Flatbread Pizza Is Ready In Just 16 Minutes
Ree Drummond has an easy flatbread pizza recipe that's ready in just 16 minutes and can be scaled to serve one person or a crowd. The Pioneer Woman star's unique pizza is topped with spicy shrimp, pineapple, and feta cheese.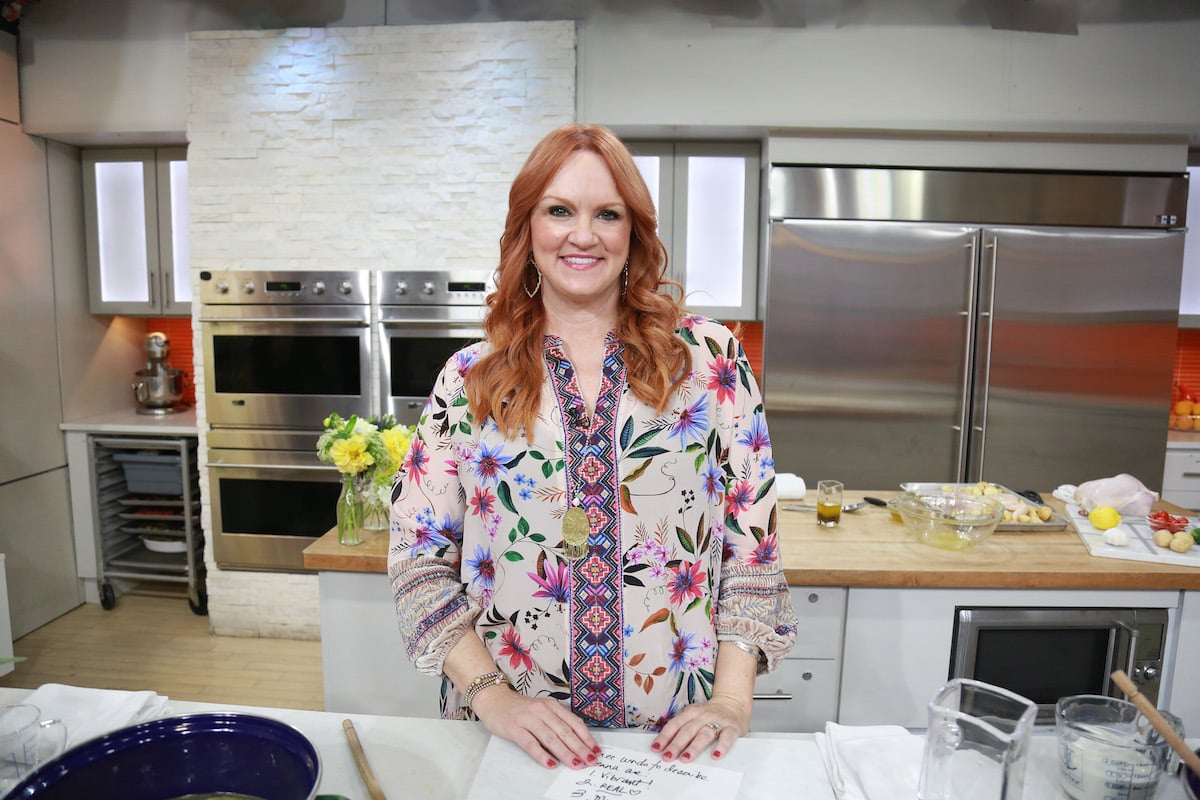 Ree Drummond makes an easy flatbread that's ready in minutes
Drummond demonstrated how to make her shrimp and pineapple flatbread recipe during an episode of The Pioneer Woman dedicated to 16-minute summertime recipes.
"I'm home alone and I'm getting ready to head out for a few hours but I have not eaten and I'm hungry," she explained. "So I'm going to make myself something super fast and really flavorful — kickin' shrimp and pineapple flatbread."
Drummond added, "So easy to throw together, you won't even believe it."
How to make Ree Drummond's kickin' shrimp and pineapple flatbread recipe
Drummond used a store-bought naan flatbread for her pizza crust. She brushed a piece of naan with olive oil and baked it for a couple of minutes in a 425 degree Fahrenheit oven.
In a bowl, she combined shrimp, chili powder, chipotle pepper adobo sauce, minced garlic, and lime juice. "Now this is salty and spicy and I'm getting ready to make it a little bit sweet by squeezing in some honey," she explained. "The great thing is, when you're just making a quick flatbread for yourself, you don't have to use big quantities of anything."
She added salt and pepper and stirred the mixture together before placing it in a hot skillet. "That is one delicious shrimp mixture," she remarked. "Lots of flavor." Drummond cooked the shrimp for three minutes.
To assemble the pizza, she sprinkled grated Monterey jack cheese on the flatbread, added fresh pineapple chunks and shrimp, then baked the pizza it until the cheese melted, about 3 minutes.
"This would make just a great appetizer, the shrimp by themselves," she shared. "Just put them on a plate with some toothpicks. Put them out at your next party."
'The Pioneer Woman' star made an easy topping
Drummond said she wasn't "content to leave well enough alone" with her pizza and made an easy avocado cream to drizzle over the flatbread.
She put sour cream, avocado, lime juice, and cumin in a blender and processed the mixture until it was smooth. "The idea of a nice, warm, cheesy, melty flatbread with cool avocado cream over the top, basically that kind of stuff winds up in my dreams for years," she said.
Drummond removed the flatbread from the oven, noting, "This is everything I thought it would be and more. The cheese is melted. Oh my gosh, the flatbread just looks so amazing. It just looks divine."
Before serving, the Food Network host sprinkled feta cheese on it and drizzled the avocado cream over the top. "It looks so great. It's the perfect complement to that shrimp," Drummond noted. For a finishing touch, she sprinkled cilantro leaves on top.
"You could make a whole pan full of these for friends, serve them with a glass of white wine," she suggested. "16 minutes to make. This is probably gonna take me seconds to eat."
The full recipe is available on the Food Network website.
RELATED: 'The Pioneer Woman': Ree Drummond's Chocolate Silk Pie 'Looks Like a Chocolate Cloud in Heaven'